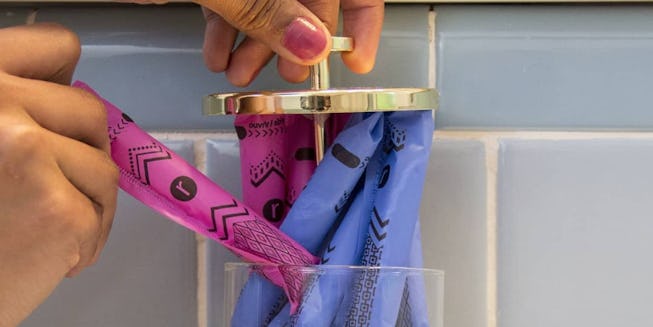 Photo via @ubykotex on Instagram
These Tampons Are Being Recalled After Unravelling Inside Of Users
A popular brand of tampons just issued a huge recall after the product began unraveling inside of users' bodies once inserted and leaving pieces behind. According to USA Today, Kimberly-Clark is pulling U by Kotex Sleek Tampons, Regular Absorbency, off the shelves.
If you bought a box of these tampons manufactured prior to October 16, you might want to type the lot number into the search engine on this site to check if it was from the affected batch.
Kimberly-Clark writes on the same site that it "has received reports from consumers of the U by Kotex Sleek Tampons, Regular Absorbency, unraveling and/or coming apart upon removal, and in some cases causing users to seek medical attention to remove tampon pieces left in the body. There also have been a small number of reports of infections, vaginal irritation, localized vaginal injury, and other symptoms." There's no need to worry about any other Kotex products.
If reading this made your entire lower body clench up (mine did!), consider looking into alternative menstrual products and other brands changing the vaginal health industry that won't have you seeking medical attention.