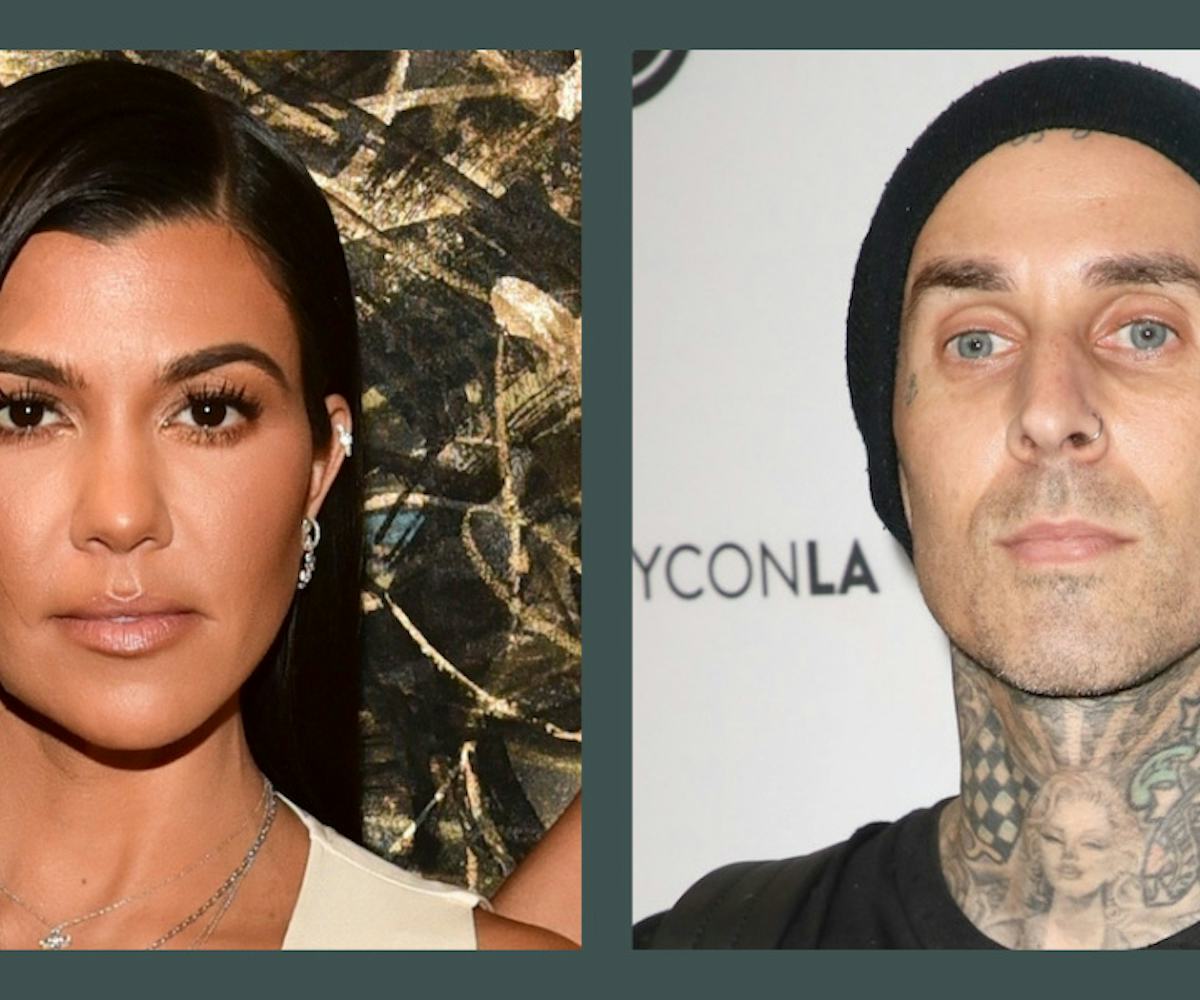 Photo by Rodin Eckenroth, David Livingston/Getty Images
Kourtney Kardashian And Travis Barker Are Reportedly The Newest Confusing Celebrity Couple
The simulation is glitching
Take a momentary break from picking apart every detail of the drama between Khloé Kardashian, Jordyn Woods, and Tristan Thompson to acknowledge that Kourtney Kardashian and Travis Barker are apparently the latest power couple on the rise. Yes, you read that right. Travis Barker, the tattoo-clad drummer of Blink-182, is keeping up with a Kardashian sister, and I could not have imagined up a more unlikely pairing if I tried.
It's as if Kourtney picked up on the '00s trend of rich influencer celebrities dating punks à la Nicole Richie and Joel Madden of Good Charlotte, or the short-lived romance between Paris Hilton and Deryck Whibley of Sum 41. If this were about 15 years ago, I'd get it, but in 2019, it just seems a bit random. I would love to peer into the depths of Kardashian's Spotify (or iPod) to find out if she's actually ever listened to Blink 182. Better yet, has she ever been to Warped Tour? Not that it's a requirement for romance, but I need to know.
According to Radar Online, Kardashian and Barker's relationship (Kardashiker? Barkshian? Kourvis? I'll keep working on it) has only recently turned romantic. The site's source reports that the two neighbors and parents—whose children often have playdates together, per Consequence of Sound—have gotten "closer and closer" since Kardashian became single, "to the point where he sneakily stays at her place now." Radar Online notes that Barker has always been into her, but "was always left on the shelf while she fulfilled her boy toy fantasies." Looks like being patient paid off, as the source confirms, "She's really falling for him."