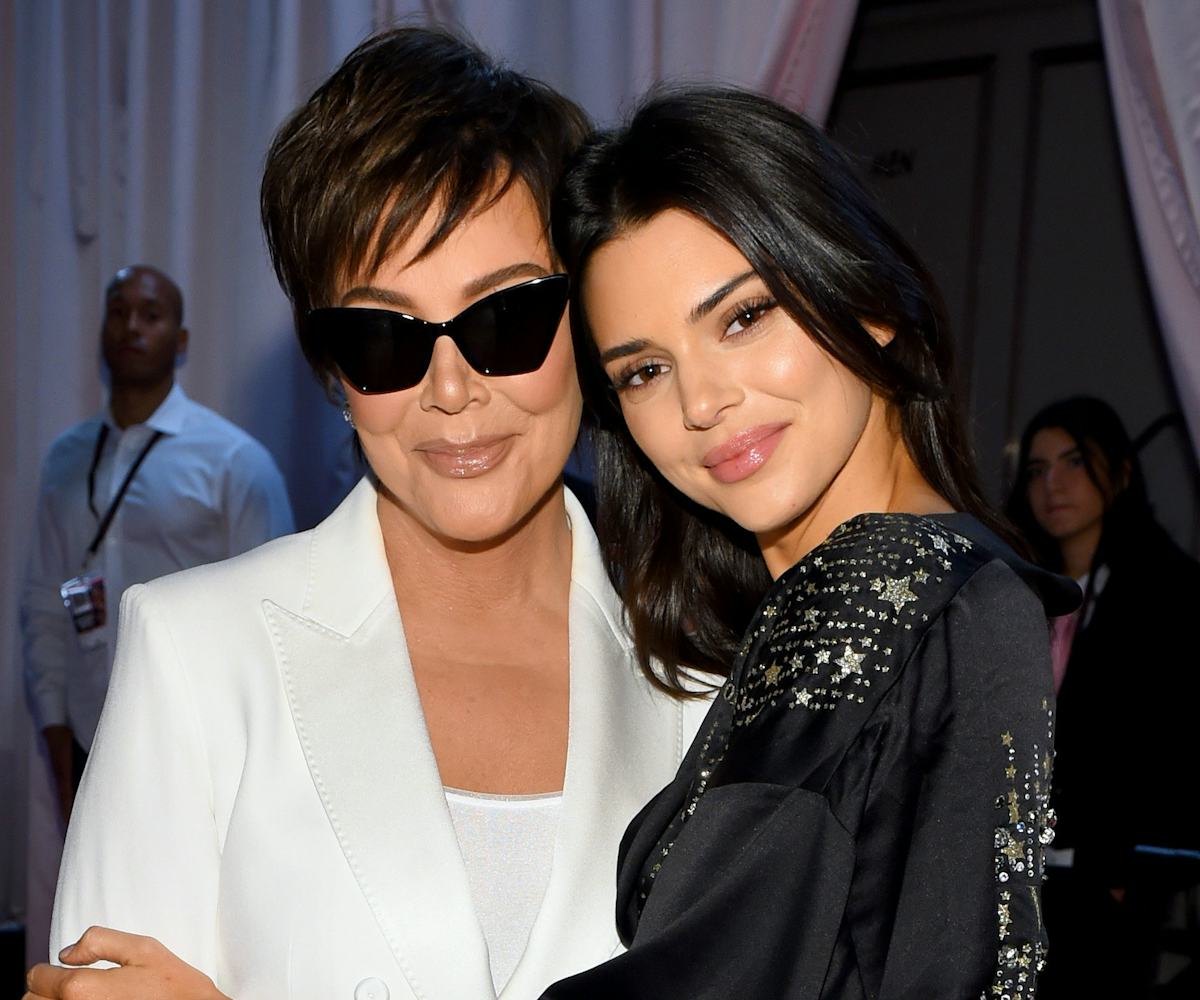 Photo by Dimitrios Kambouris/Getty Images for Victoria's Secret
Did Kris Jenner Forget About Kendall In Her Mother's Day Post?
Kris Jenner posted a collage on Instagram for Mother's Day, which celebrated her mother and daughters. Except, she must have forgotten that she has five daughters and not four: Kendall Jenner is nowhere in sight.
The post includes photos of Kris and her own mother, as well as Kylie Jenner and Kourtney, Khloé, and Kim Kardashian with their own children. Her post tagged all of her daughters, save Kendall, which told them "you are my heart." Apparently, since Kendall hasn't given her a grandchild, she doesn't get to be a part of this post. Or maybe Jenner just forgot?
While the post is specifically celebrating her "beautiful daughters who are moms," and also doesn't include her son Rob Kardashian, it's still kind of strange to publicly exclude one of her daughters, even if Kendall isn't a mom and doesn't want to be one anytime soon.
Kendall doesn't seem to be all that bothered by the post. She jokingly commented, "Love you too, mom!" Though the comment has since been deleted.
Kendall also posted a tribute to her mother on her Instagram story, which Kris reposted. Maybe not so coincidentally, she saved an in-feed post for her grandmother instead.