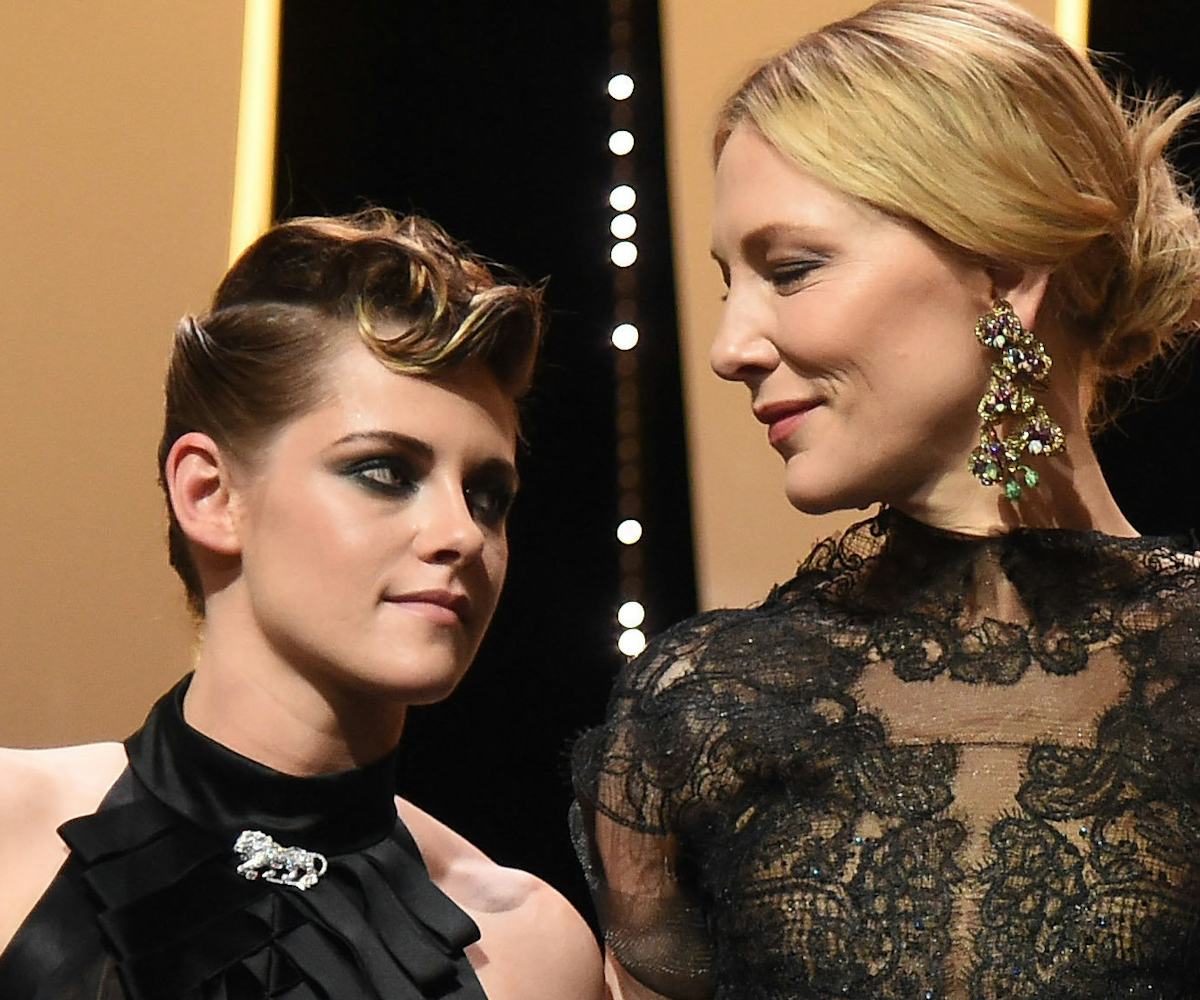 Photo via Benainous/Catarina/Shutterstock
Kristen Stewart Says Cate Blanchett Could Represent The Human Race To Aliens
Kristen Stewart has complete faith in Cate Blanchett to represent the human race if aliens ever made contact with us.
In an interview with Deadlineabout her new film Seberg, the actress talked about being on the jury at the 2018 Cannes Festival. You might remember this as the time she took off her heels to protest the festival's sexist no-flats policy; this was also where Stewart was photographed looking at Blanchett with a look that mixed love, admiration, and lust. Which, mood.
"Cate was the president of the jury, and honestly I think that if we had to represent the earth and send one of ours out to an alien race and be like 'Hey, this is us,' I think it would be Cate," Stewart gushed. She would definitely make a better choice than many of our elected officials, and impress the aliens with her killersense of style.
Stewart also said that being with Blanchett helped her stay "so completely activated the whole time" she was at the festival. "I went home so inspired and turned on. My on switch was just slammed, so it was wonderful," she said. I know she meant that she was hyped after the event, but I'm living for her saying that she was "turned on" right after talking about Blanchett.