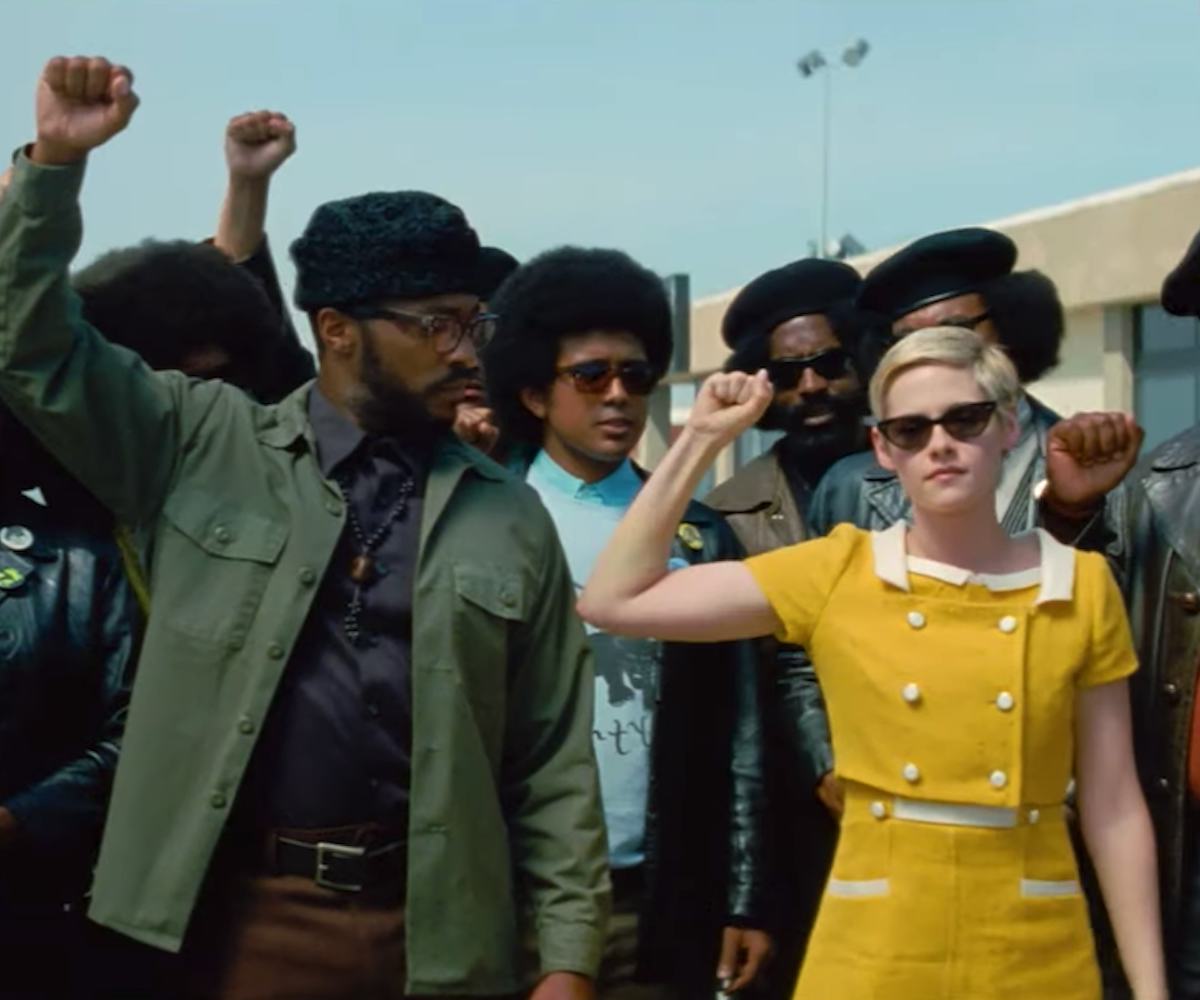 Screenshot via YouTube
FBI Surveillance Drives Kristen Stewart To A Breakdown In New 'Seberg' Trailer
She plays actress and civil rights activist Jean Seberg
Kristen Stewart transforms into iconic French New Wave actress and civil rights activist Jean Seberg in forthcoming movie Seberg. Slated for December 13 release by Amazon Studios, the film is inspired by the very real story of Seberg, who was targeted and surveilled by the FBI over her ties to the Black Panther Party and civil rights activist Hakim Jamal (Anthony Mackie).
"This country is at war with itself. Vietnam, the oppression of Black people in America; it's the same disgusting racism," Seberg says in voiceover before being told by activist Dorothy Jamal (Zazie Beetz), "The revolution needs movie stars." It's then that Seberg poses with the Black Panthers for a photograph, and catches the attention of FBI agents. Her phones are tapped, she's photographed while inside her bedroom, and her mental state dwindles as she realizes just how far the government would go to defame her. At the end of the trailer, even Jamal questions her activism, saying to her, "You run around with a handful of nails looking for a cross to die on."
Jack O'Connell, Margaret Qualley, Yvan Attal, Stephen Root, Colm Meaney, and Vince Vaughn round out the cast. Watch the trailer for Seberg, below.