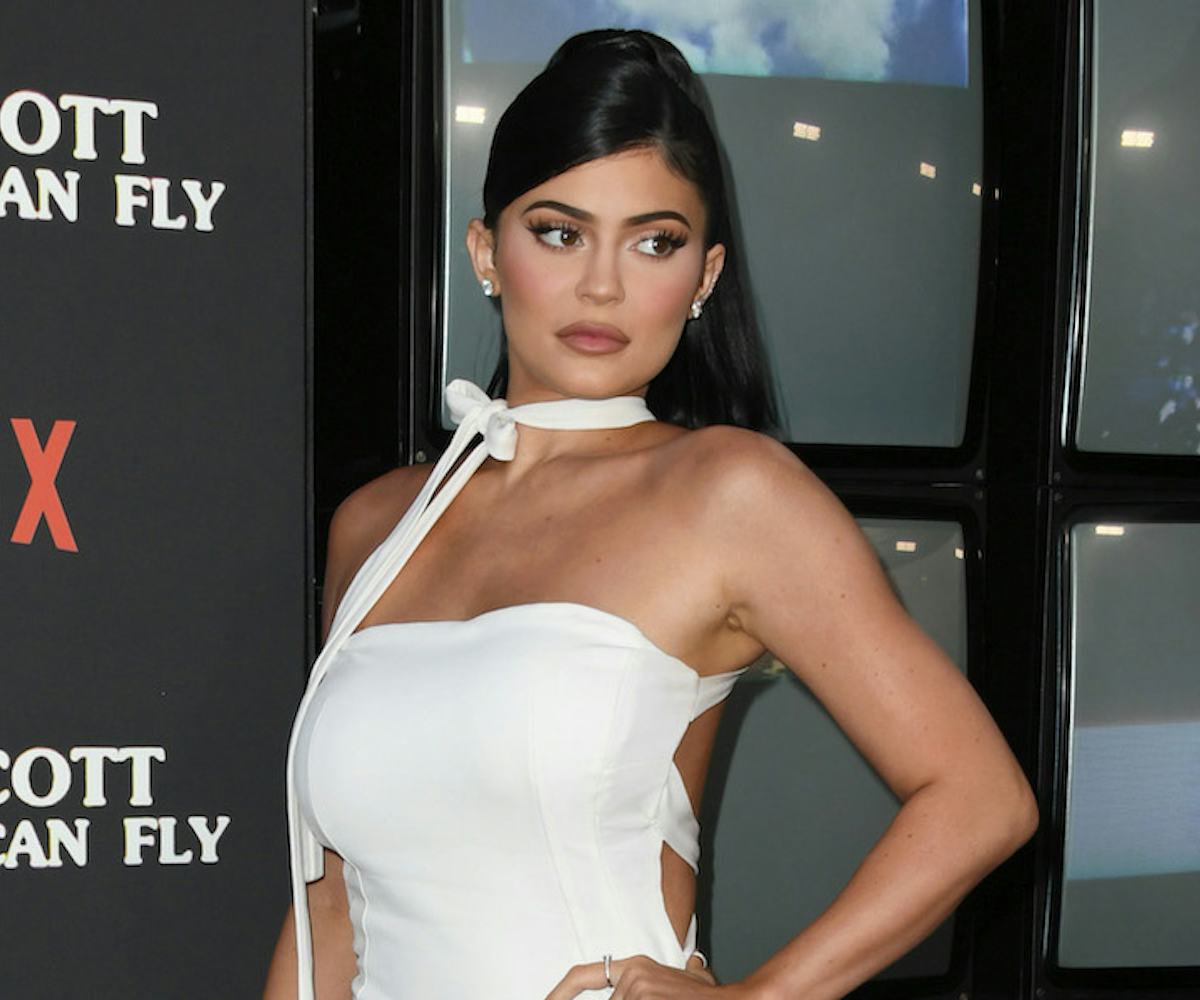 Photo by Jon Kopaloff/FilmMagic
Kylie Jenner Went All Out As 'Little Mermaid' For Her Latest Group Halloween Costume
She's really taking squad costumes seriously this year
Kylie Jenner is really going above and beyond with her Halloween costumes this year, and so is everyone in her squad. On Wednesday night, Jenner debuted her third group costume: "Sexy Disney Princesses." Prior to the classic Disney characters, Jenner and co. dressed up as Playboy bunnies and even recreated an iconic moment from the MTV VMAs.
Jenner starred as Princess Ariel, wearing an intricate pastel seashell bra, fishnet cropped shirt adorned with pearls, and an emerald green skirt with a high slit. In addition to her red wig, Jenner went the extra mile and wore icy gray contact lenses to look more like the cartoon mermaid.
Even though Stormi already debuted her costume, dressing up as her mom at the Met Gala earlier in the week, it would have been totally adorable if Jenner dressed her up as Melody, Ariel's daughter from the sequel. It's never too early to have her join the squad!
As part of the group costume, Sofia Richie showed off her rosy Princess Aurora à la 1959 film Sleeping Beauty to her Instagram Story.
Stassie Karanikolaou dressed up as Cinderella, though I'm not sure a crop top and a mini-skirt would have been deemed acceptable wear for the royal ball depicted in the cartoon.
Lesser-known members of the group Victoria Villarroel and Yris Palmer dressed up as Princess Jasmine from Aladdin and Belle from Beauty and the Beast, respectively. I really have to hand it to Palmer for her over-the-top details, which included rose-adorned clips for a garter sewn to the bottom of her Belle mini-dress.
Earlier in the week, Karanikolaou threw a Playboy-themed party, during which she and Jenner donned the classic strapless bodysuits and bunny ears. The extended crew of friends — including Nikita Dragun, Sydney Carlson, Olivia O'Brien, and more — all pulled up to the event wearing more colorful options. I've never wanted to be a Playboy Bunny until I saw the 'fit came in slime green, and now I might just have to track down a costume for myself.
Arguably Jenner's best costume moment of all, though, came when she and Karanikolaou recreated Britney Spears and Madonna's performance (and kiss) from the 2003 MTV VMAs. The only pop culture reference that matters!