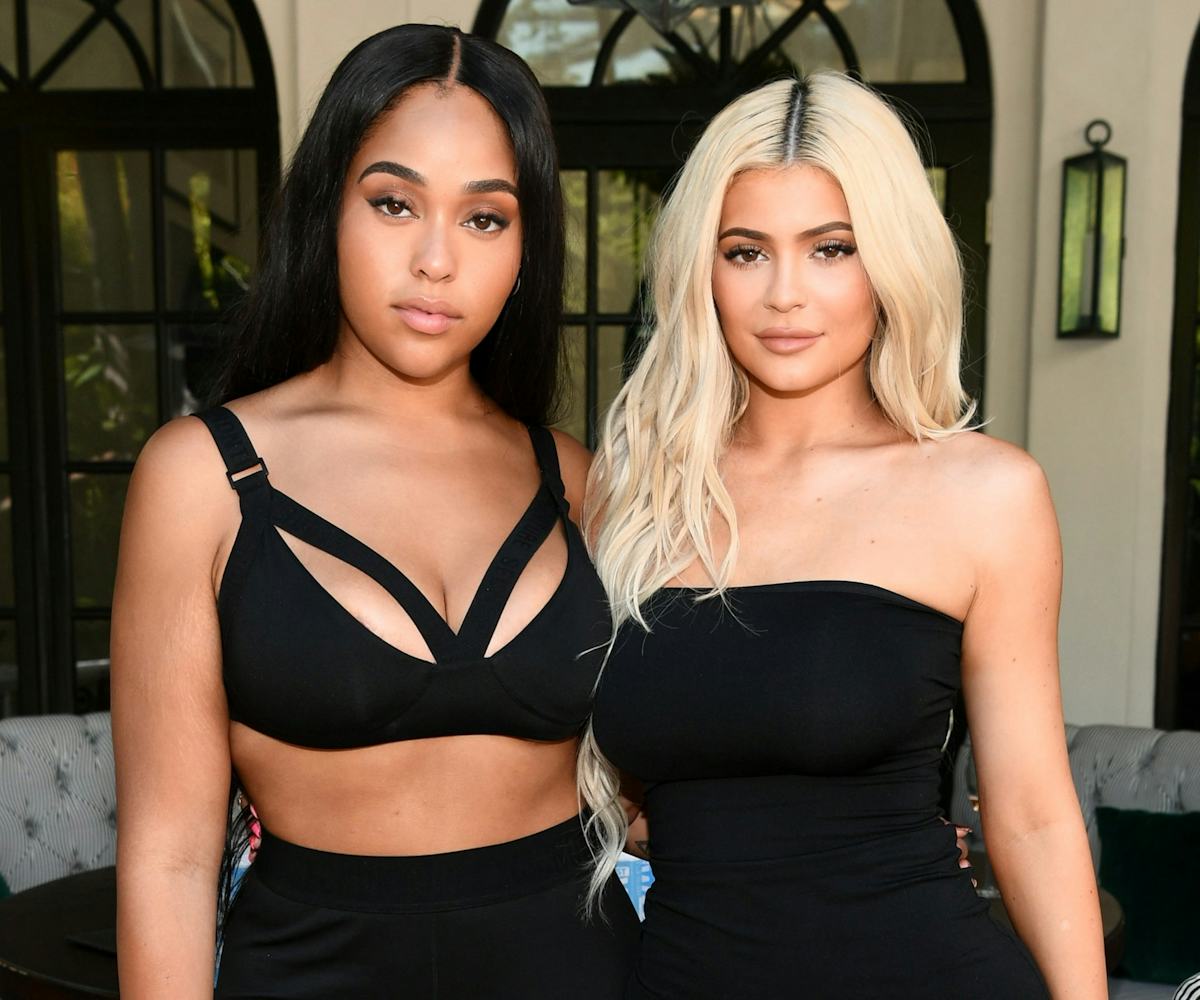 Photo by Emma McIntyre / Getty Images
Kylie Jenner Is "ScArEd" Of Jordyn Woods Now
The Jordyn Woods-Tristan Thompson scandal continues, at least on Keeping Up with the Kardashians. A few months behind the real-time drama to offer up views from Calabasas, the latest clip from the show sees Kylie Jenner having breakfast with Khloé and Kim Kardashian shortly after they found out about the reports that Woods and Thompson were inappropriately affectionate.
The topic of conversation is on Woods because, as Khloé says, "We've all known what he was capable of." Jenner, who was longtime best friends with Woods prior to these events, detailed what was essentially their breakup conversation. Jenner said that as Woods cried, at a loss for words, she told her, "I'm like... scared of you now. I bet you're capable of waking up the next morning with a smile on your face." Eye. Roll.
Khloé has publicly villainized Woods for her role in this since the news broke, hopping on Twitter almost immediately to condemn the woman 13 years her junior. When Woods shared her side of the story on Red Table Talk, Khloé called her a liar. But I'd held out hope Jenner was more sympathetic to the fact that Woods wasn't as guilty as her older sister and the internet, at first, made her seem. Apparently, I was wrong. "You can do whatever but when it starts to affect my family, me, then that's when it's a problem," she said about Woods. For her part, Kim thinks that because Woods' didn't immediately apologize also set the wrong tone.
But according to Woods when she appeared on Red Table Talk, she wasn't even clear about what she needed to apologize for. She went to the party, sat close to Thompson, stayed until the next morning with a bunch of other people, and, as she was leaving, he tried to kiss her. She said she was shocked and confused about what to do and whether or not to brush it off. It's disheartening to hear that this was lost in translation when speaking with her bestie. More troubling, though, is that Jenner is using language like "scared" to talk about someone who has been her friends for years. It's also not that different from the unwarranted language that was being used to drag Woods in the first place.
I hope Woods isn't pressed about making new friends, because good riddance.