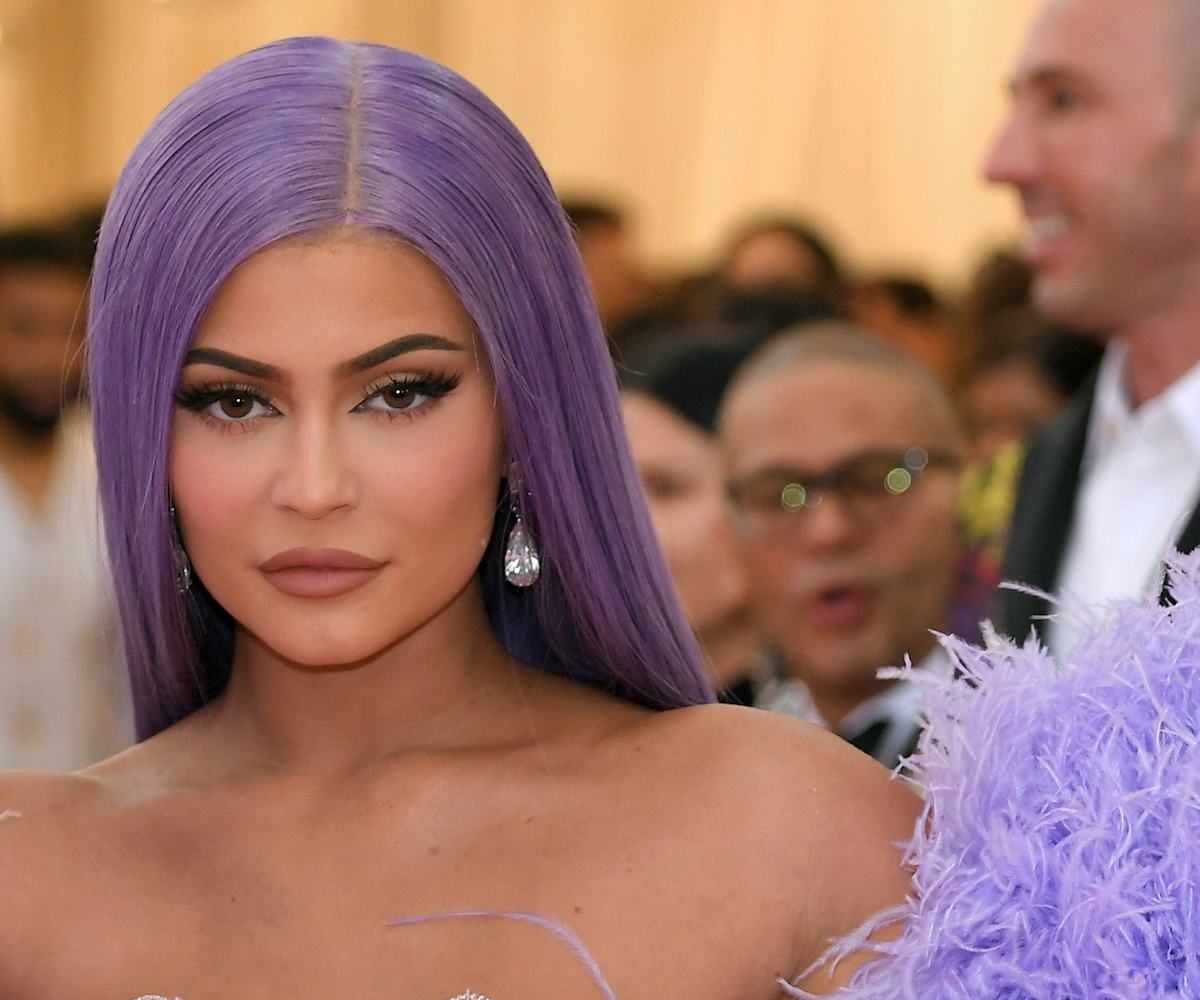 Photo by Neilson Barnard/Getty Images
Does Kylie Jenner Know How To Wash Her Face?
Kylie Jenner can't seem to get a break when it comes to her new skin-care line, Kylie Skin. First, she's been criticized for using harmful walnut shells in a face scrub. Now, she's being called out for washing her face wrong.
On Wednesday, Kylie Skin posted a video of Jenner washing her face with Kylie Skin Foaming Face Wash. Though you can barely see her natural skin underneath the filter she's placed over the video, you can tell that she's barely using the cleanser.
First off, Jenner lathers up and rinses off the foamy product in only about five seconds, which some have pointed out is too fast. Then, once she dries her face off with a fluffy white towel, you can see that she's left behind quite a lot of foundation, which has many wondering if the cleanser works.
"If you're gonna scam people, at least do a good job at it," wrote one user on Twitter in response to the video. Another called it "lazy content."
Many are pointing out that even if Jenner does use her own products, which she credits for her great skin, she still also gets expensive treatments done, and can afford to go to the dermatologist if she breaks out, which is what makes her skin amazing. "All these young girls are gonna go buy these products thinking they're gonna achieve the same skin... when they won't," one user pointed out. "This is how you wash your face when you can buy new skin," another joked.
If Jenner is going to start selling skin-care products, you'd think she would demonstrate their abilities properly knowing the wrath of the internet.