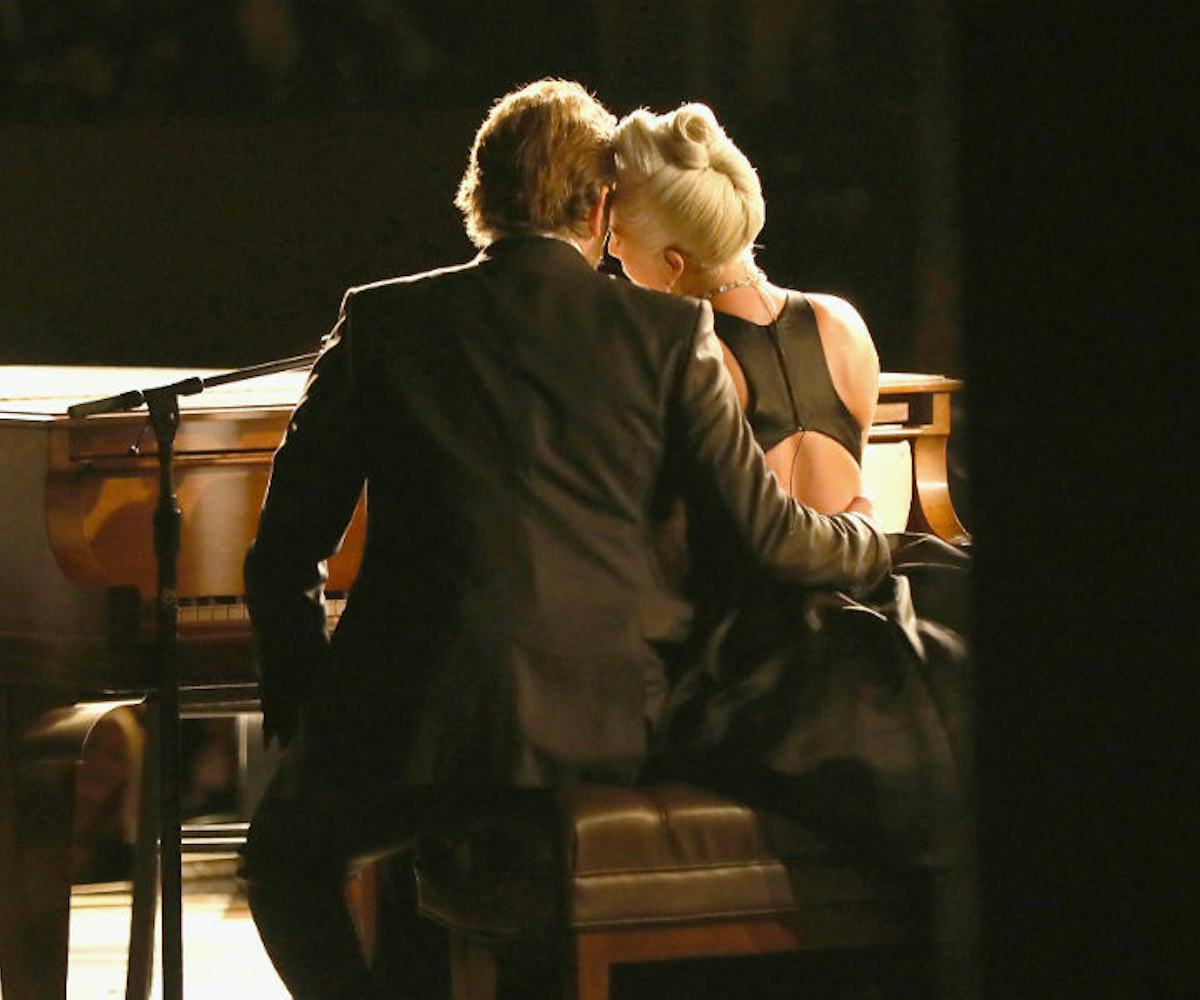 Photo by Matt Sayles - Handout/A.M.P.A.S. via Getty Images.
Lady Gaga Addresses Rumors That She And Bradley Cooper Are In Love
Spoiler alert: They're not… unless they are?
Lady Gaga and Bradley Cooper's extremely passionate Oscar's performance got the meme treatment, but it also stirred up rumors that the two are deeply in love (I mean, did you see that final shot?). Well, Gaga went on Jimmy Kimmel Live! Wednesday night to shut down any talks of romance.
"Social media, quite frankly, is the toilet of the internet," she began. "And what it has done to pop culture is just abysmal." No argument there! But what about those pretty undeniable sparks? "People saw love, and guess what? That's what we wanted you to see." She said. "I'm an artist, and guess we did a good job. Fooled ya!" So basically, it's called acting y'all… look it up.
Unless! That's just what she wants us to think. Because someone who's good at their craft would also do a good job convincing us that they're not in love with a person when in fact they are. Hmm, we're on to you Allie Gaga.