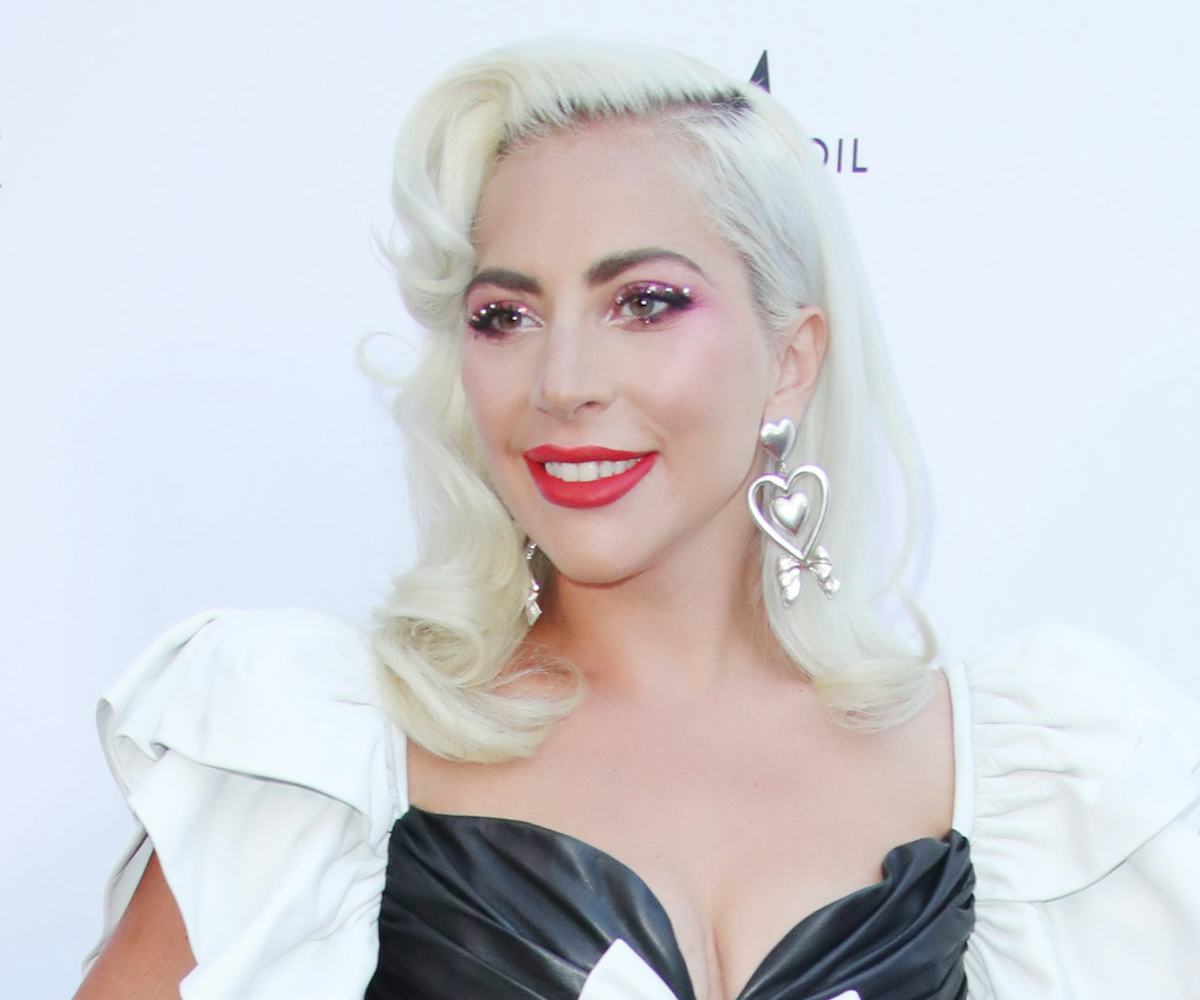 Photo by Matt Baron/Shutterstock
Lady Gaga's Haus Laboratories Beauty Line Has An Official Release Date
UPDATE 7/9/2019 2:45pm: Lady Gaga released a promotional video for her Haus Laboratories beauty brand, and announced that it will become available for preorder on July 15. Prepare your wallets.
In the video, Mother Monster herself stars alongside a diverse set of models. She narrates the video, telling us that her brand provides products for self-expression. "They say beauty is in the eye of the beholder," she says, "but at Haus Laboratories, we say beauty is how you see yourself."
Watch the video, below.
We might just have a first look at Lady Gaga wearing her much-anticipated Haus Beauty cosmetics line. Two Instagram accounts just dropped images of Gaga allegedly wearing products from the line in new promotional images.
Gaga's company Ate My Heart Inc. was working on securing a trademark for the name in May 2018, and the brand launched a website in January of this year, leading us to believe that a first look would be imminent. But Gaga has kept us on our toes since then.
Instagram account @trendmood1 revealed two photos showing a glammed-up Gaga allegedly wearing Haus Beauty and included details of the many products we should expect from the line in the caption. In both photos, Gaga is wearing a metallic silver eyeshadow and a glossy lip color. In one photo, she's wearing an intricate eyeliner look, which makes me excited to get my hands on the final product. As some have pointed out, Gaga's face seems to be unretouched in these photos. Though these may not be the final images, and they may go through Photoshop before they're officially released by the singer-actress, we hope that the retouching is very minimal: She looks incredible as is.
Instagram account @hausbeautynews also shared some photos of models wearing the products. We're ready for all this shine and color.
There's no date for when the products will drop but both accounts have claimed that Haus of Beauty is "coming soon."