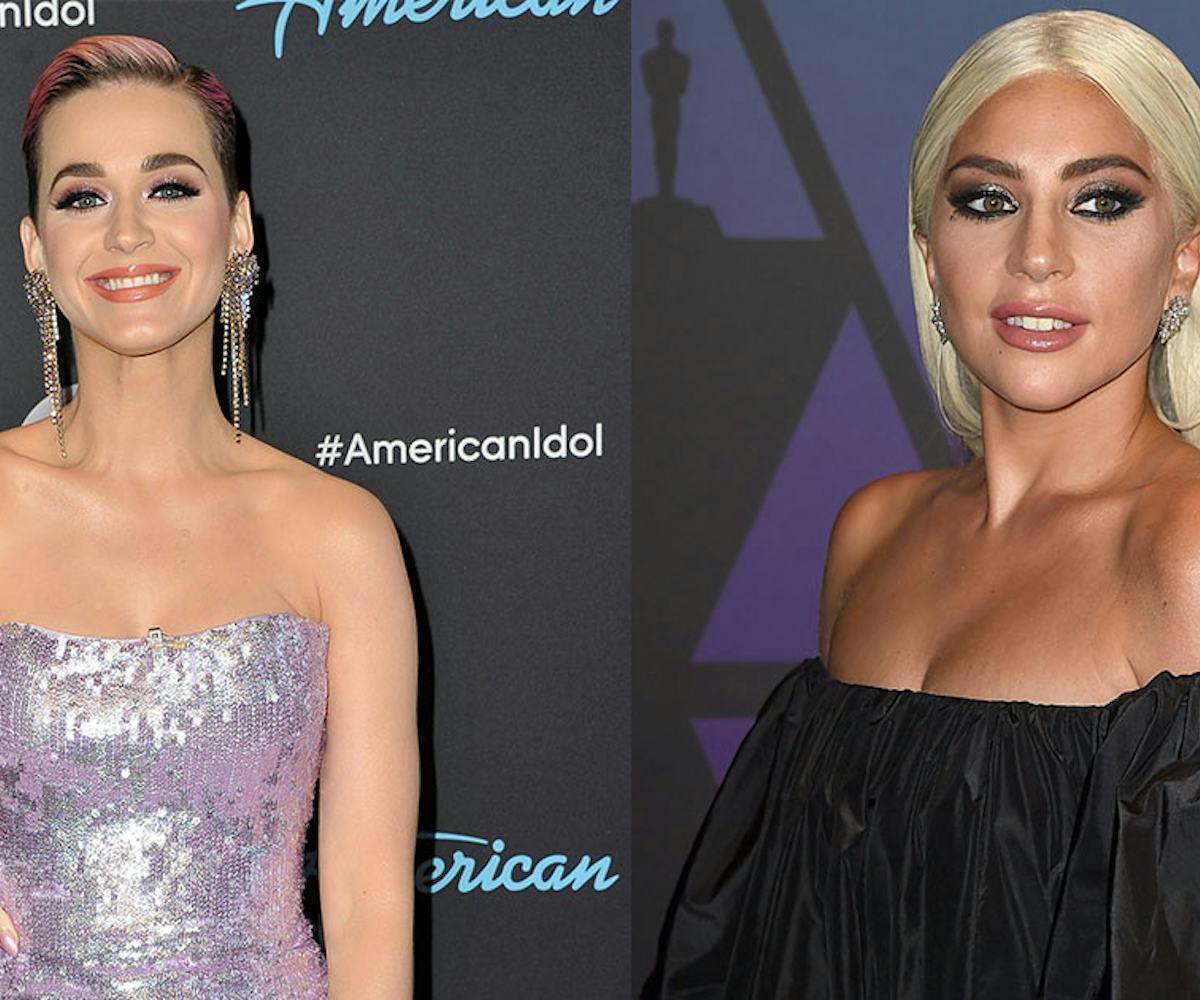 Photo by Allen Berezovsky/Getty Images; Photo by Kevin Winter/Getty Images.
Lady Gaga Reassures Us That She's Friends With Katy Perry
Following the release of text messages between Gaga and Kesha that called Perry "mean"
Lady Gaga reassures us that she and Katy Perry are friends after text messages relating to the long-standing legal battlebetweenKesha and Dr. Luke were released.
Newly released court documents revealed text message exchanges between Gaga and Kesha, which reference Kesha's accusation that Perry was also raped by the music producer. "Was crying a lot today and needed my mom," Kesha wrote, according to Us Weekly. "I'm really upset with Katy Perry. She could bring this whole thing to a head but she won't." Perry denied that the music producer sexually assaulted her in a July 2017 deposition that was made public this summer.
"She is probably really afraid to lose everything," Gaga then texted Kesha. "U are really strong standing up to him, she's not as strong as u yet." Kesha, in agreement, wrote that she needs to find sympathy and empathy, but that Perry is "so mean." To which Gaga responded: "Do u want me to see if I can talk to her. I know she's mean… She makes me angry about shit I just try to have empathy for her."
Gaga took to Twitter following the release of the messages to make clear that there's no bad blood between her and Perry. "@katyperry & I have grown up in the industry together," she writes. "We've gone through both celebrations & differences w/ each other. These are old texts. We've matured, gotten over the past, love each other & share deep respect. Katy is my friend and is truly a kind soul. End of story."
Perry retweeted Gaga's message a couple of minutes later, adding: "Love you too friend… Onward and upward."