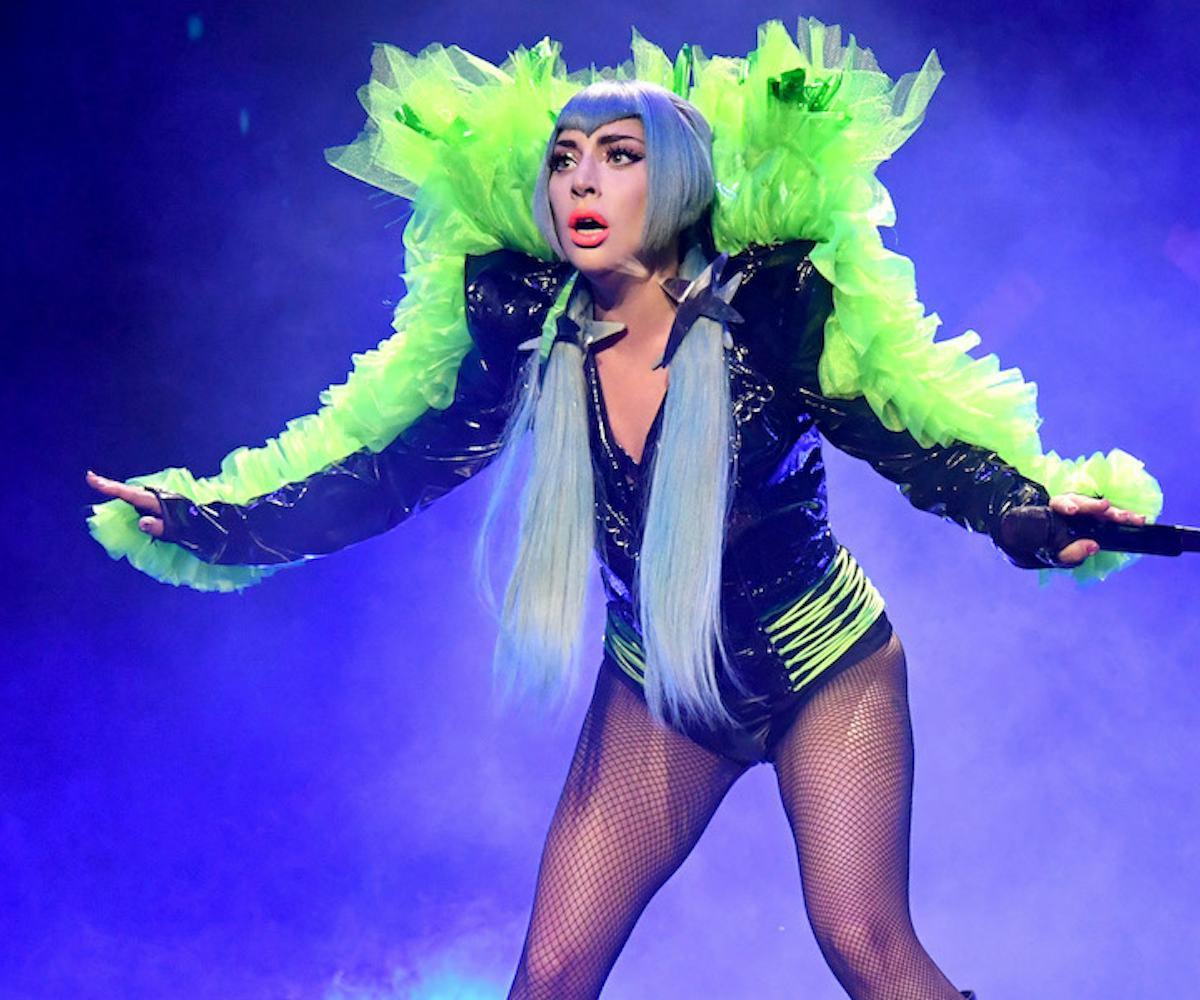 Photo by Kevin Mazur/Getty Images for AT&T
Fans Think They've Deciphered Lady Gaga's Album Title
Based on clues hidden in her new billboard
I've said it before and I'll say it again: Music stans double as private investigators. As Lady Gaga gears up for the official release of her new single, "Stupid Love," her Little Monsters are speculating on the forthcoming album's title. The name is currently under wraps and being written about as LG6, but some fans think they've cracked the case, pointing to clues on the official "Stupid Love" cover art. A new single and an Easter egg hunt? Gaga is too kind.
Gaga announced the single on February 25, tweeting a photo of a billboard dedicated to the cover art's cyber-heavy graphics. Hidden within the saturated bubblegum pink lips and photos of Gaga in what looks almost identical to Brooke Candy's space warrior garb from Grimes' 2013 video for "Genesis" is a potential clue: the word Chromatica. Little Monsters worldwide will now have to wait and see if they've uncovered the LG6's official title or if they're fallen prey to a decoy. Only time — and additional sleuthing — will tell.
"Stupid Love" is Gaga's first single since her whirlwind experience with 2018's A Star Is Born. The track had a bit of a botched release after leaking earlier this year and making the rounds on Twitter before being promptly deleted. The track hits streaming services February 28 at Midnight, unless of course it's leaked again. The internet cannot be contained!