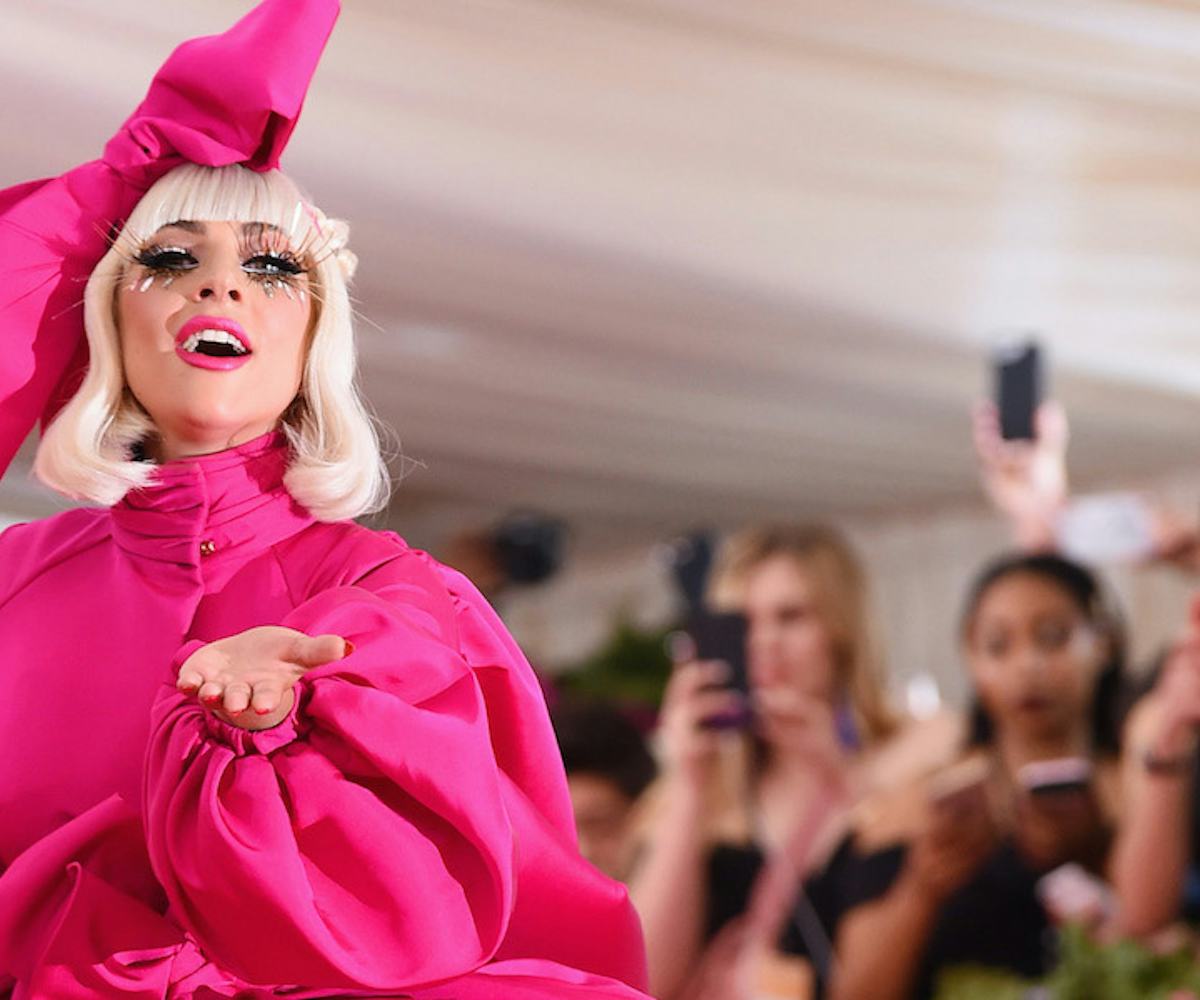 Photo by Dimitrios Kambouris/Getty Images
Lady Gaga Won The Met Gala Red Carpet With Four Glorious Looks
She stripped down to a bra and underwear for the final one
When The Metropolitan Museum of Art asked for camp, Lady Gaga delivered. On the red carpet to enter the 2019 Met Gala, which Gaga also happened to be co-chairing, Gaga served up not one, not two, but four distinct looks, with plenty of drama in between.
Gaga was accompanied down the red carpet by designer Brandon Maxwell, who assisted with her with the quick changes, and five dancers. The first 'fit of the night was an over-the-top hot pink gown, with a train that went on for days (well, 25 feet to be exact), dramatic sleeves, and an oversized bow atop her head. Honestly, I would have been satisfied by this abundance of pink fabric as her only look, but hiding underneath the volume was a black ballgown that Gaga paired nicely with the black umbrella once the first dress was lifted off.
But to stay in black would have been boring, and Gaga is anything but, so off went this dress, to reveal a fitted hot pink strapless gown underneath, with black bra sticking out. For this one, Gaga pulled out all the stops, throwing on sunglasses, fixing her makeup in a mirror held by an assistant, and pretending to chat on an oversized '90s cell phone. Maxwell next took this gown off to reveal Gaga's final look, a bedazzled black bra-and-underwear set with fishnets underneath, and Haus of Gaga wagon filled with acrylic boxes carrying Joanne era-esque hats and bubbly wine.
Relive the entire sequence of looks through the photos below.