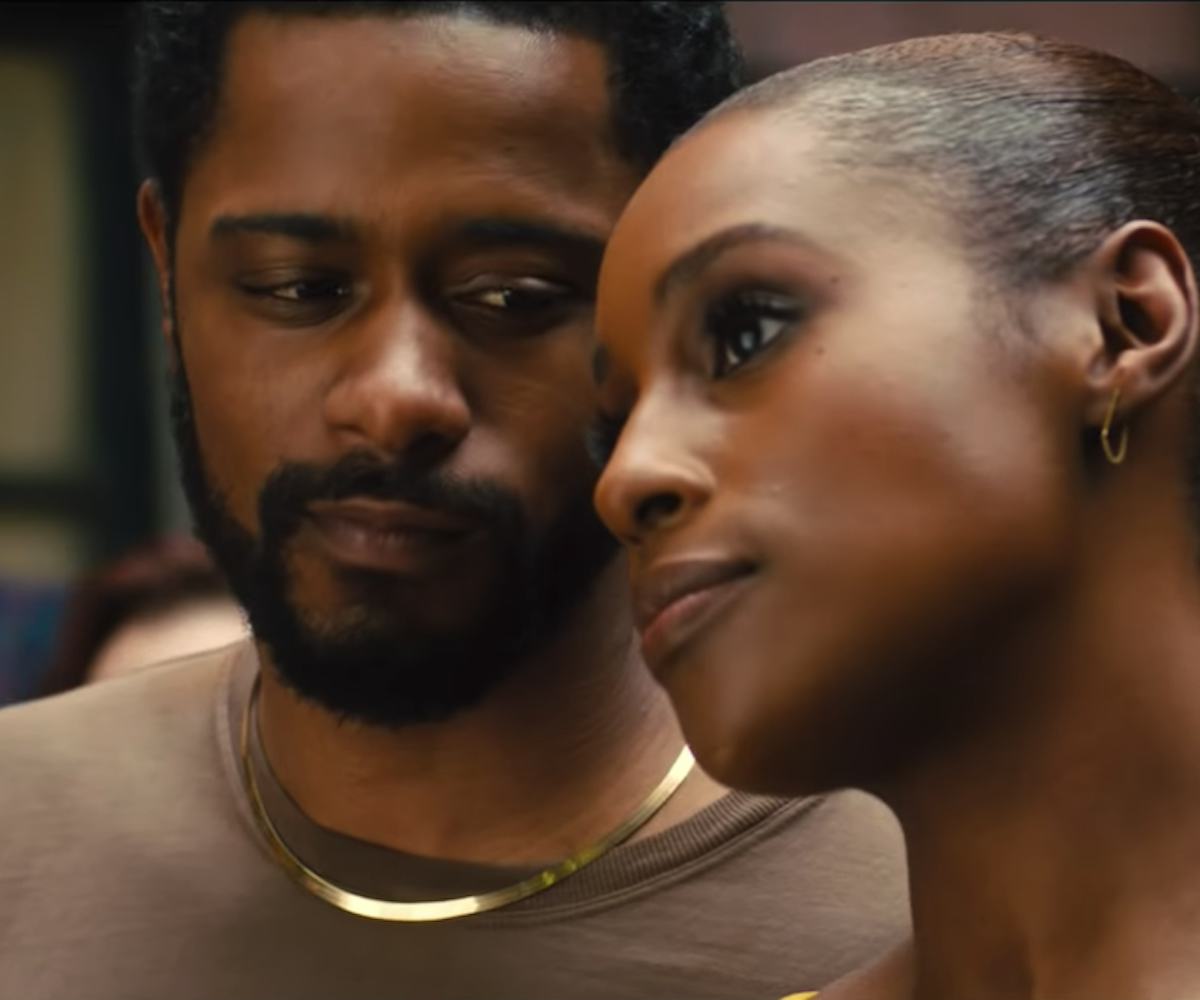 Screenshot via YouTube
Lakeith Stanfield And Issa Rae Will Turn Your Heart To Mush With 'The Photograph' Trailer
Lakeith Stanfield and Issa Rae will make you fall in love with their onscreen romance in forthcoming movie The Photograph. Insecure's Rae co-produced the film and stars as Mae, a woman who attempts to learn about her mother's life through a collection of photographs and letters left behind after her passing. Stanfield co-stars as a reporter for The Republic, tasked with writing a story about Mae's mother, who winds up falling in love with Mae in the process.
The new trailer is filled with adorable, awkward one-liners from Stanfield as he tries to secure Mae's heart. Flashback footage to Mae's mother's lifetime and romances are intertwined with scenes featuring Stanfield and Mae. As the present-day relationship between Mae and Stanfield approaches the make-or-break moment, it seems that Mae's mother and her lessons may be what leads Mae to choose what's best for her. Before the trailer closes, Mae's mother narrates one of the letters: "My Mae, I wish I had put as much courage into love as I put in my work."
Watch the trailer for The Photograph, below, and simultaneously lock your own Valentine's Day plans down months in advance as you realize you must see this movie the moment it comes out.