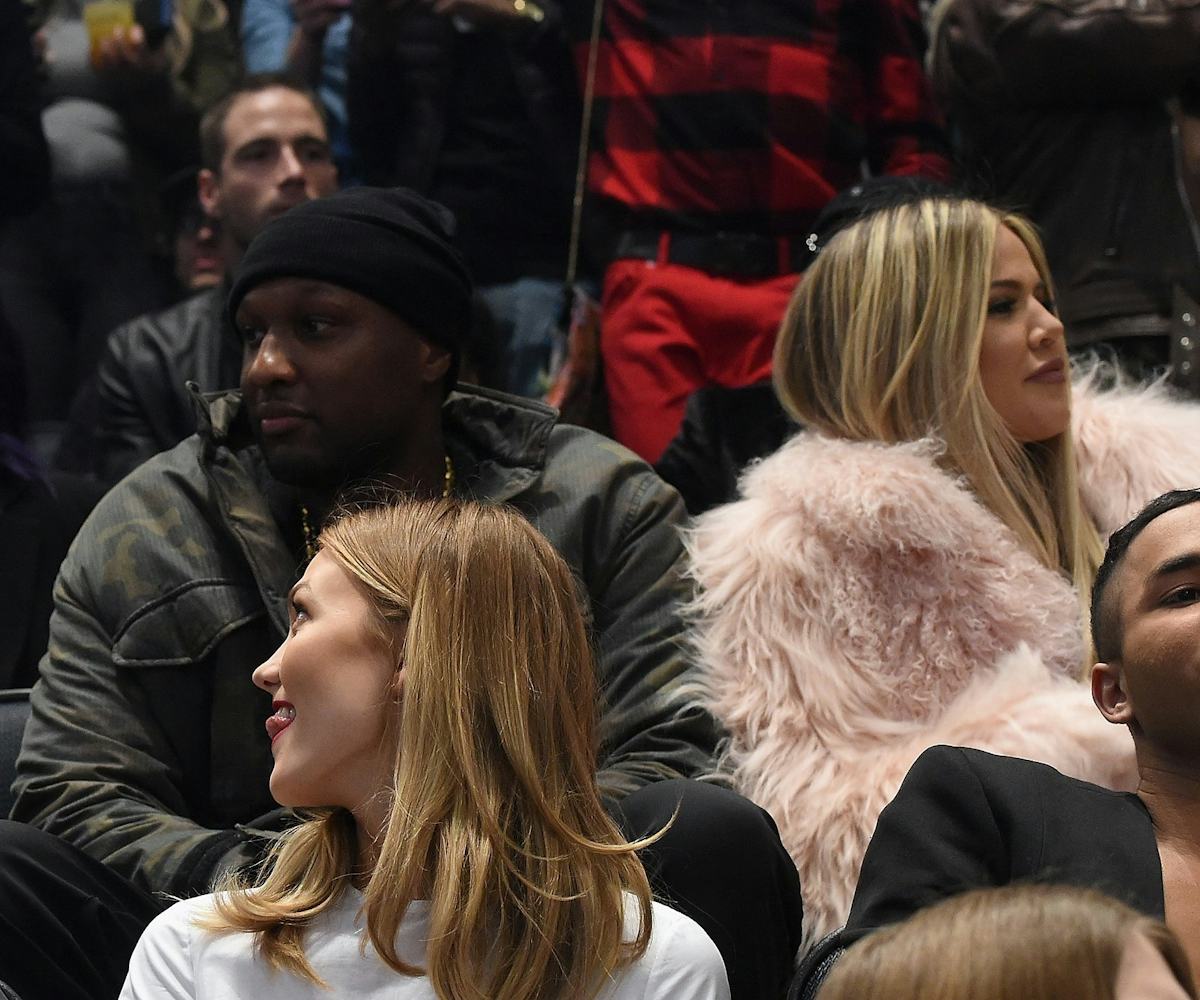 Photo by Jamie McCarthy / Getty Images.
Lamar Odom Details The Time He Threatened To Kill Khloé Kardashian While On Drugs
He calls it "the most regrettable moment"
In Lamar Odom's newly released memoir, Darkness to Light, the basketball player writes about his career, his family losses, and his acceptance into the Kardashian-verse. Apparently, the book doesn't shy away from the unpleasant realities of Odom's struggles with addiction, either. According to Complex, one story details a harrowing event where he threatened Khloé Kardashian's life while high on drugs.
According to Odom, it happened when he started to have hallucinations as a result of mixing cocaine and ecstasy. This alarmed his then-wife Kardashian so she called over a few friends. When she knocked on the door to the room Odom was in, he opened it and grabbed her by the shoulders. One part of the excerpt reads: "'What the f–k are you doing?' I screamed, out of my mind. 'You trying to embarrass me in front of my friends? I'll fucking kill you! You don't know what I'm capable of!'" According to him, he later felt bad and asked for forgiveness, calling the incident "the most regrettable moment in a series of regrettable moments."
It's no secret that Kardashian remained supportive of Odom even after filing for divorce. She took care of him after he suffered a nearly fatal overdose in a Nevada brothel. Apparently, Odom's memoir makes it clear just how much strength it must have taken Kardashian to stand by him. Today, Odom is maintaining his sobriety and has returned to basketball.
If you or someone you know is struggling with addiction or intimate partner violence, you can get help by calling the SAMHSA (Substance Abuse & Mental Health Services Administration) Hotline at 1-800-662-4357 or the National Domestic Violence Hotline at 1-800-799-7233.