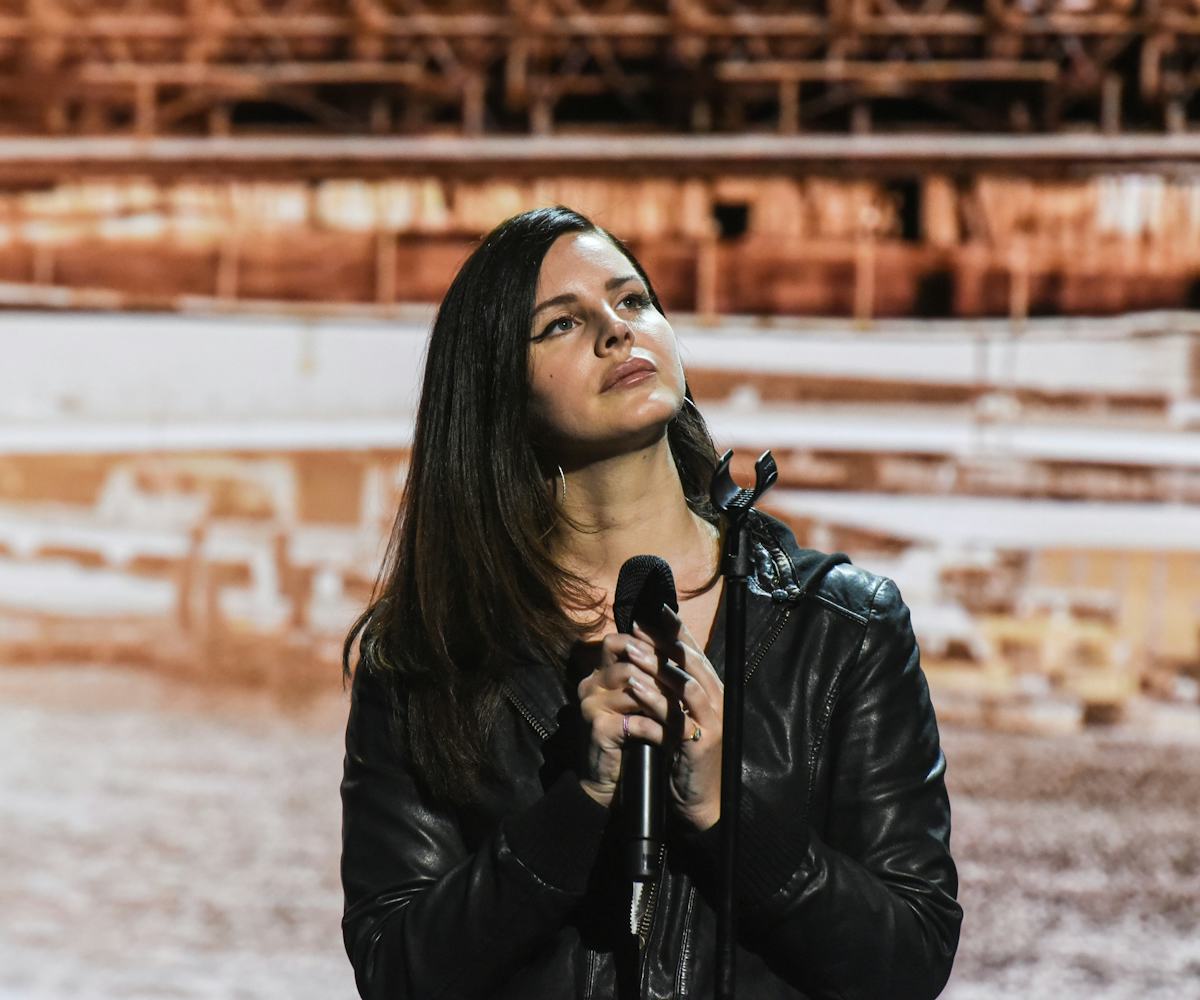 Photo by Stephanie Keith/Getty Images.
Lana Del Rey Is Apparently Venturing Into Country Music Now
She performed two new songs with Jack Antonoff
Watch out Kacey Musgraves, Lana Del Rey is apparently trying her hand at country music.
The singer performed two new songs during Jack Antonoff's Ally Coalition benefit concert last night. "Me and Jack wrote a couple of country songs just for fun, so we thought we'd play them," Lana announced to the audience, according to Billboard. Many think "just for fun" means they likely won't end up on her new album, Norman Fucking Rockwell (which has a reported release date of March).
One track is reportedly called "I Must Be Stupid For Being So Happy" and the other "Hey Blue Baby":
We're totally here for experimenting, and maybe it's just us, but country Lana sounds a lot like regular Lana. Just, like, with an acoustic guitar playing in the background. If this is what country is nowadays, we might have to listen to the genre more.