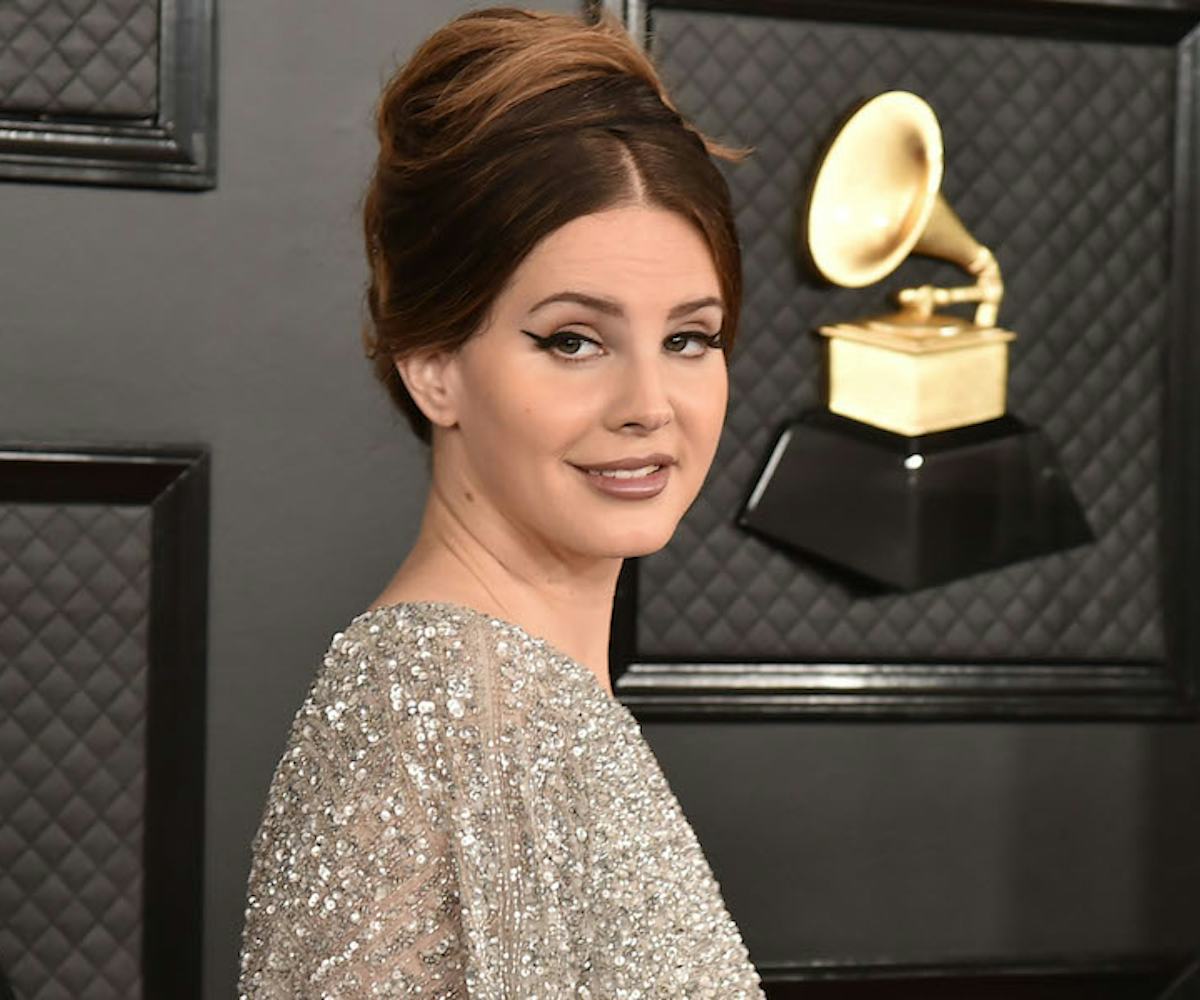 Photo by David Crotty/Patrick McMullan via Getty Images
Lana Del Rey's Quarantine Voice Memos Are The Poetry We Need
Drop the spoken word album!
If there's one thing Lana Del Rey understands, it's the enduring ennui of a generation. Coronavirus' rapid global spread has done little to quell our collective nihilism, and as always, LDR appears to be tinkering away in Los Angeles on capturing our feelings in either song or spoken word poetry.
A screenshot of a voice memo in progress reveals that Del Rey is currently thinking about a natural topic in apocalyptic times: love. "If this is the end...I want a boyfriend," the singer titled a five minute, 12 second long voice memo recorded at 2:19am. Given that Lana went public with her 'hot cop' boyfriend Sean Larkin at the Grammys in January, it's reasonable to believe that she's affirming her own choices and channeling the collective rather than actively pining, but who knows? Maybe she wants two.
"Grenadine quarantine 2," which clocks in at one minute, 41 seconds, recorded two minutes earlier at 2:17am, offers even fewer clues, though it does track with Del Rey's thematic skewing towards the saccharine.
It's no surprise the self-documented night owl was up late, nor that her battery was almost dead — who has time to charge their phone in the midst of a spiritual download? What is surprising is the reveal of T-Mobile as Del Rey's mobile carrier of choice; then again, the brand's tagline "stick together" is a poignant rally cry in a turbulent election year. She really thought of everything.
Now seems like the first time to finally drop her spoken word album. Lana, we need you!