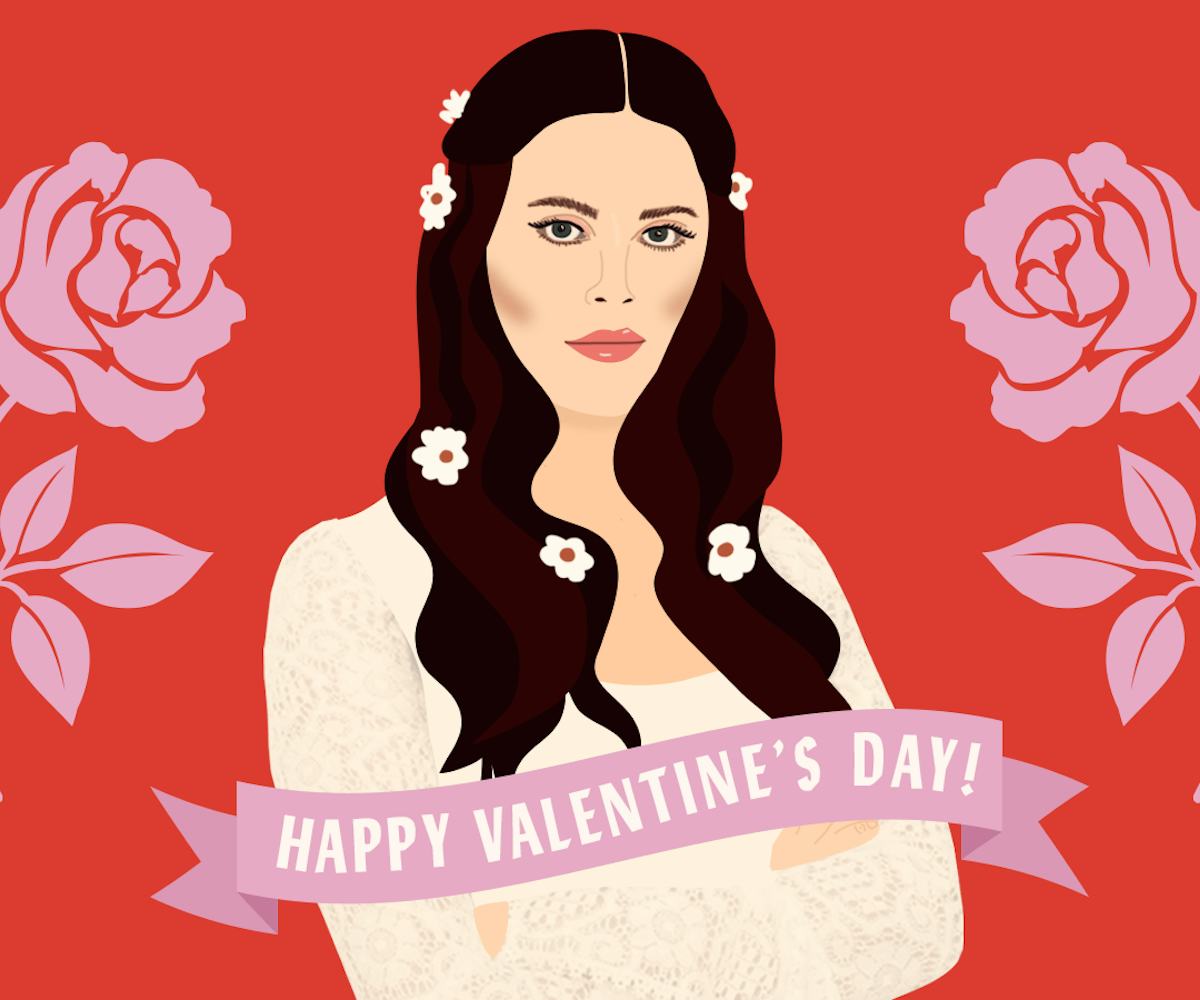 Illustrations by Lindsay Hattrick.
8 Lana Del Rey E-Cards To Send To Your Valentine
Your lover, your crush, your ex, whoever
Lana Del Rey is a Gemini-Cancer cusp, and what that basically means is she's both a little bit crazy and a little bit sensitive; a hopeless romantic with masochistic tendencies. That's why, as fans may have noticed, she does sorrow and death and longing really, really well. But she's also pretty great at love. So, we thought, who better to help us celebrate our favorite commercialized holiday than the singer who sings about the L-word almost ad nauseam?
Lana doesn't always approach the topic in an over-the-top way (though she does more often than not), because love isn't always chocolate and roses; it can be messy and embarrassing, too. So, ahead, you'll find e-cards that encompass a range of feelings as well as a range of people you can send them to. A lover, a crush, that married guy you definitely shouldn't be lusting after, etc.
For The One.
For the one for now.
For your church-going crush.
For the person your friends consistently warn you about.
For the person you probably don't deserve, but were somehow blessed with anyway.
For the person you can't get off your mind.
For… anyone? Who wouldn't want to receive this?
For the person you definitely shouldn't be into.