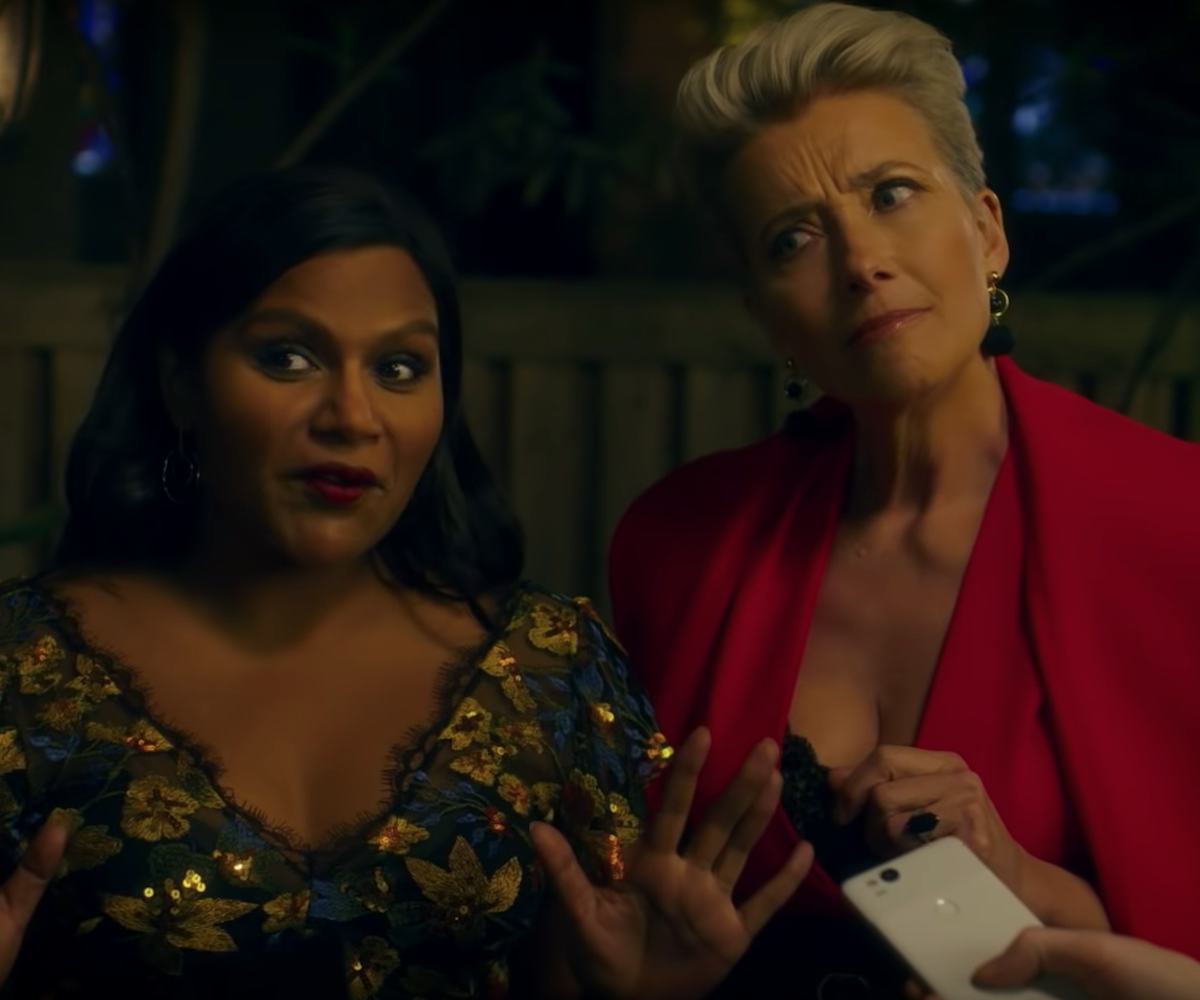 Screenshot via YouTube
Mindy Kaling Calls Out Emma Thompson's Whiteness In 'Late Night' Trailer
The film hits theaters on June 7
The first trailer for Emma Thompson and Mindy Kaling's new buddy comedy Late Night is here, and it exceeds expectations.
Thompson stars as Katherine Newbury, a veteran late-night talk show host whose writer's room is dominated by white men that Newbury is constantly firing. To address concerns about the lack of diversity, Newbury hires Molly Patel (Kaling) as the first and only female writer of the show.
It seems, though, that Newbury's outdated jokes and general unlikability are going to get her cut from her own show, which means that Patel's voice becomes the most important on the team. As the only person with an understanding of what it means to be a minority, she breathes much-needed life into the show.
Patel quickly becomes the most valuable writer on the staff because she's not afraid to tell her boss that her jokes are "a little old and a little white." Though she has some harsh critiques of her new boss, she and Newbury become partners in crime in order to save the show from cancellation.
Kaling wrote the script for the film, which also stars John Lithgow, John Early, Hugh Dancy, Reid Scott, Paul Walter Hauser, and Amy Ryan. Late Night hits theaters on June 7. Watch the first trailer, below.