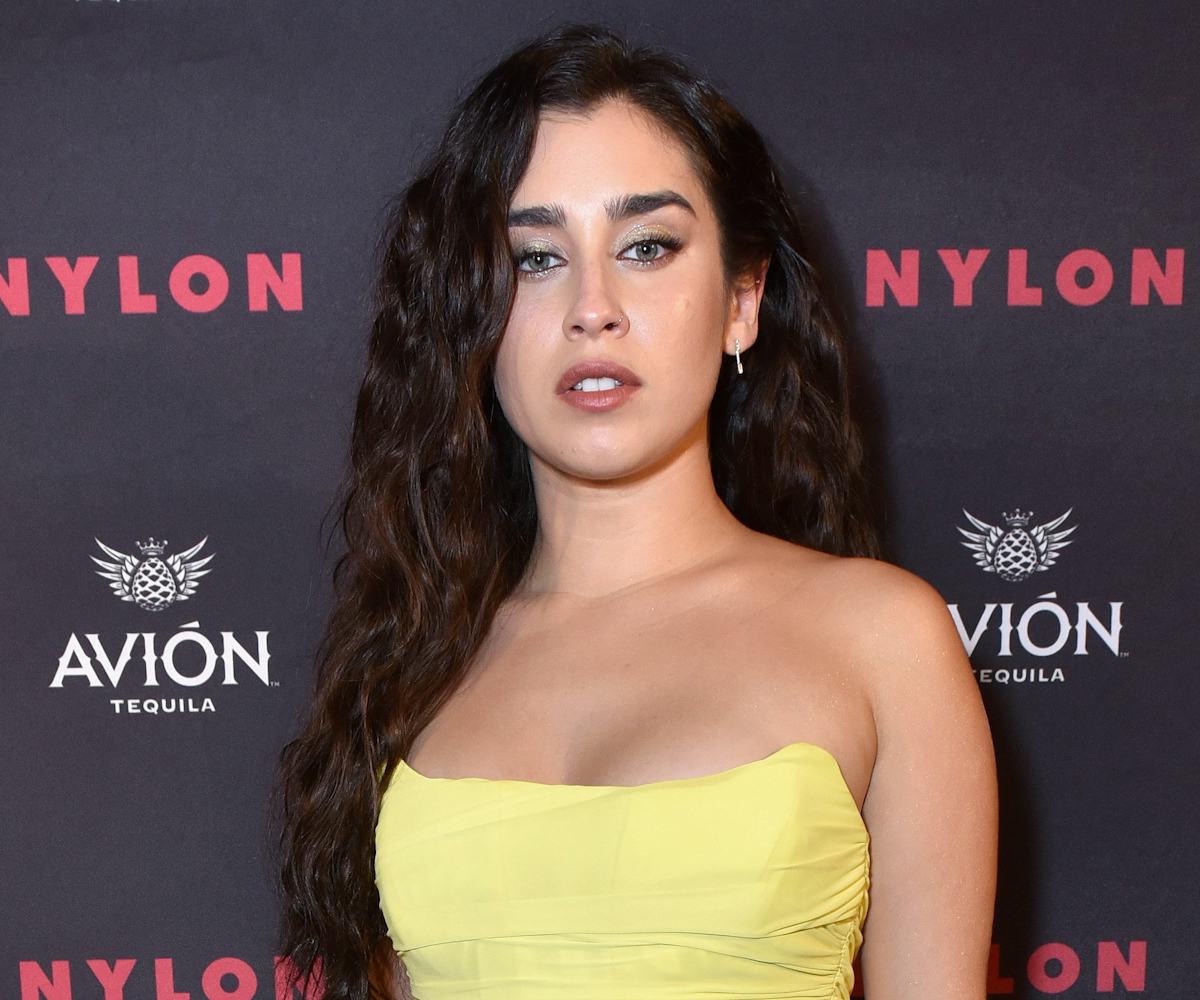 Photo by Sean Zanni/Getty Images for Nylon
Lauren Jauregui Is An Actual Goddess In New Single And Video
She was inspired by Aphrodite for "More Than That"
NYLON's September cover star, Lauren Jauregui, has released her second solo single, titled "More Than That," and a classical art-inspired visual to go with it. The singer dropped the song on Friday after posting teasers and hints about the song all week.
The visual accompaniment to the single is reminiscent of Botticelli's "The Birth Of Venus", which depicts the Roman goddess in the same pose as Jauregui in the video—but the singer said that she was inspired by Venus' Greek counterpart, Aphrodite.
In an Instagram Live story earlier this week, Jauregui said that the goddess of love and beauty was "my goddess of inspiration for this round. She's very sensual. She's about love. She's about connection with pleasure and self […] and that was really important to me."
The song itself is a power ballad, and hears Jauregui telling her subject that she doesn't go home with just anyone: "Wanna take me home? Better be more convincing/ It'll take more than that to get to me/ More than that to get your way." It's a catchy song that tells girls to expect better for themselves.
The opening verse of the song offers a takedown for any "boy" who thinks that, just because they're dressed in expensive clothes and jewelry, they're important. "If I'ma take a gamble then you better come correct/ I need more than them diamonds that you got around your neck/ Shit, anybody can flex," she sings.
Listen to "More Than That," below.