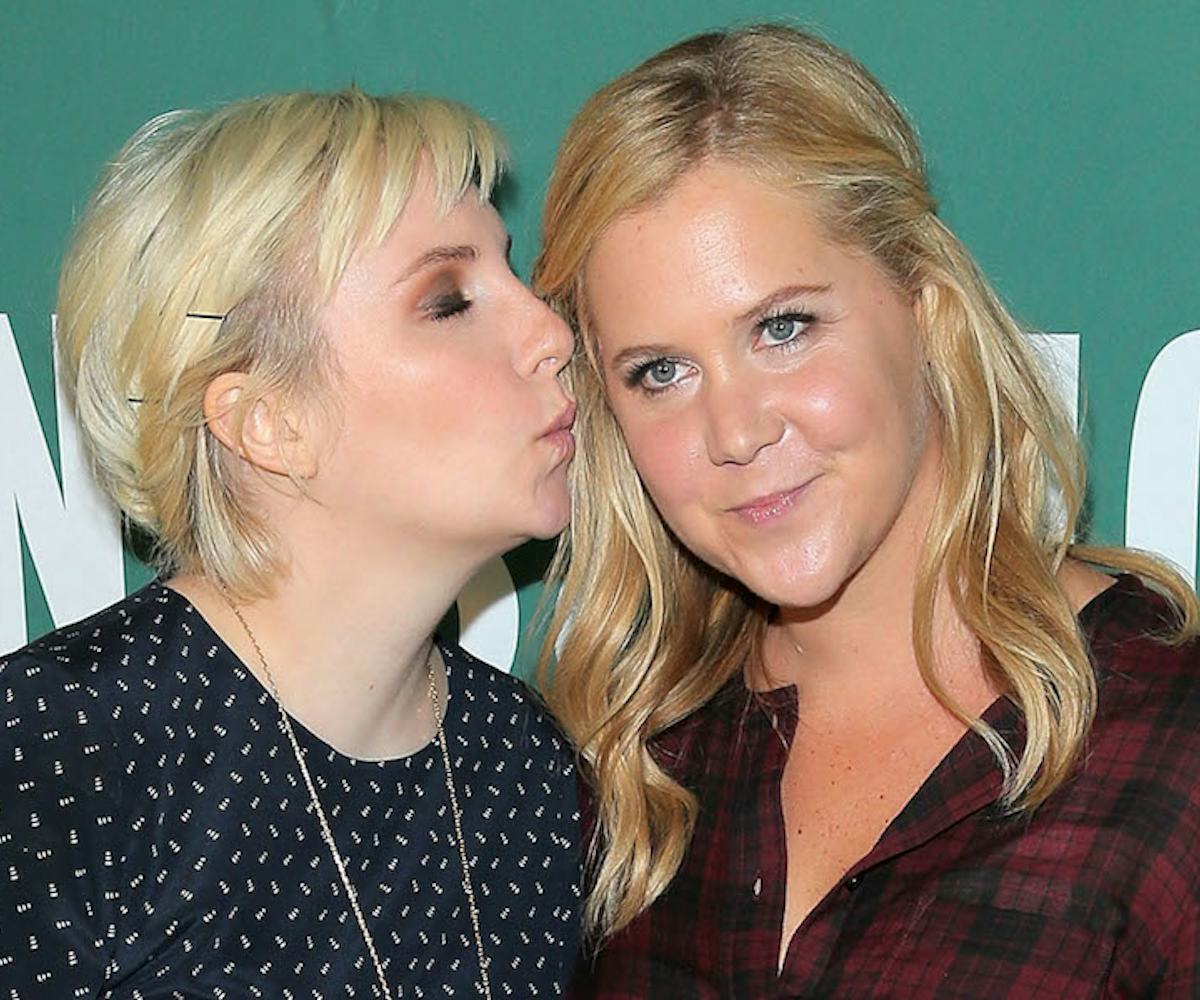 Photo by Jemal Countess/Getty Images
Lena Dunham And Amy Schumer Bonded Over How Much You Hate Them
Finding friendship in being called out
Lena Dunham has revealed that the thing she and comedian Amy Schumer bonded over is how they've both faced a fair amount of haters. In a new profile of Schumer by The New York Times, Dunham described what cemented their friendship.
"It's a pretty specific experience," Dunham explained. "Most people don't know what it's like to open social media in the morning and hear you are physically, socially, and politically worthless." Dunham added that Schumer handles the digital hate better than her, saying, "She's titanium, and part of her skill is the ability to make it look easy."
Back in fall of 2016, the two experienced criticism when Dunham published a long conversation between the two to her now-folded site, The Lenny Letter. The interview was highly criticized for Schumer's dismissive comments about a coworker's gross online behavior and statements on sexual assault.
Dunham then came under fire again in November of 2017 for coming to the defense of a Girls writer accused of sexual assault. A year later, she wrote an op-ed for The Hollywood Reporter expressing her regret for not believing the accuser... before placing the burden of her growth on the accuser.
Perhaps, something that they could further bond over is listening to others and understanding the reasons behind the criticism, rather than just reveling in the hate.