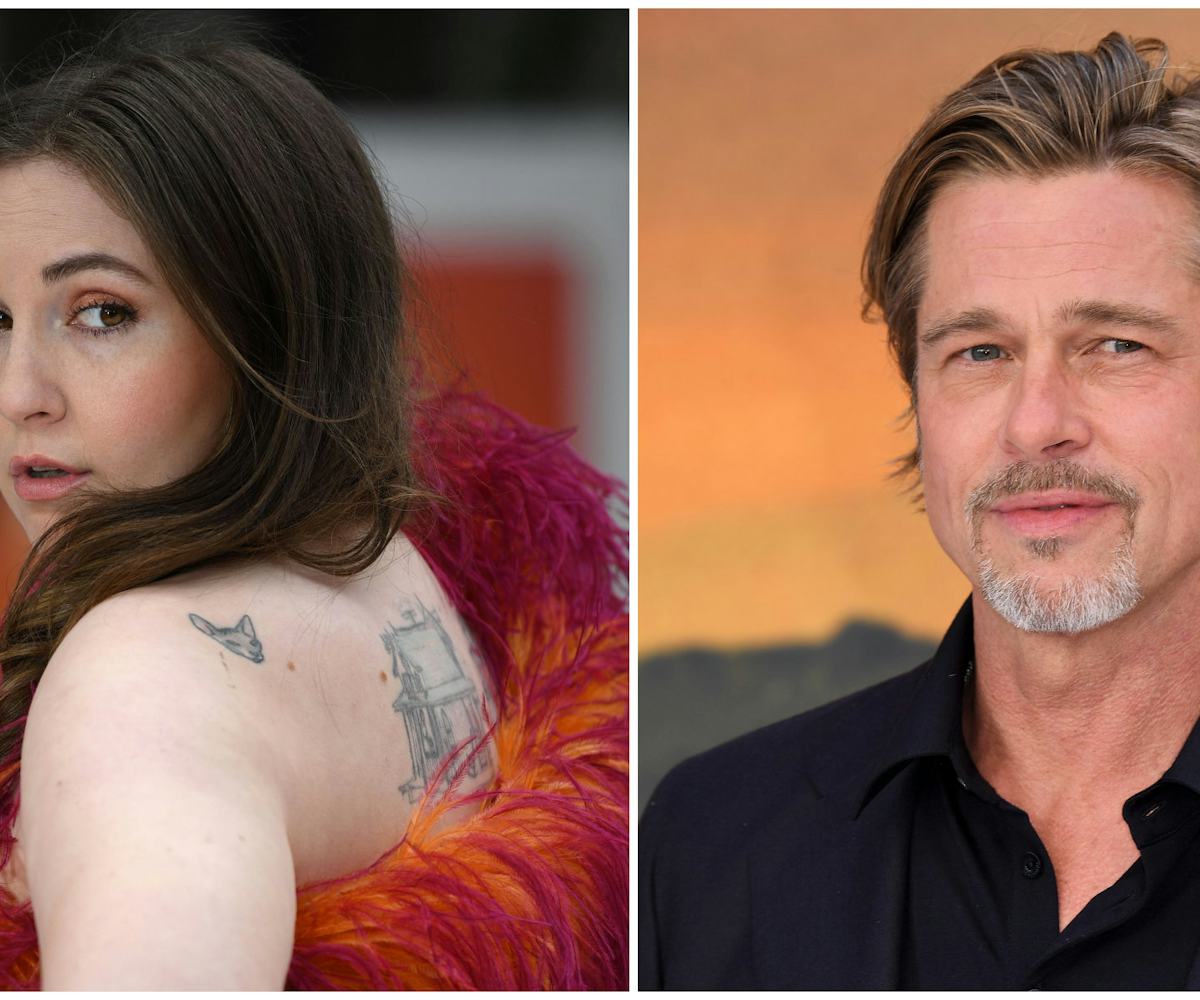 Photos via NEIL HALL/EPA-EFE/Shutterstock, Anthony Harvey/Shutterstock
Lena Dunham Kissed Brad Pitt On The Red Carpet, And It Looked Awkward
Lena Dunham, who made her return to the red carpet to promote Once Upon A Time In Hollywood, kissed co-star Brad Pitt while the two were surrounded by cameras. It looks like she was trying to give him a peck on the lips, which resulted in a photo showing the actress awkwardly planting a kiss on the side of his mouth and Pitt not meeting her eyes.
At the London premiere for the film, in which she plays one of Charles Manson's followers, Dunham wore a gorgeous fiery, feathery red-and-orange dress, and was obviously feeling herself in it. "She rose like a phoenix rising from the ashes," she tweeted about the outfit. It's no wonder that she tried to lay one on her co-star in the middle of the red carpet.
Dunham does note in an Instagram post that she got to flirt with Pitt in the film, so maybe her character was just living through her on the red carpet.
Another photo showed Pitt giving Dunham a kiss on the cheek, so it looks like her affection may have been reciprocated.