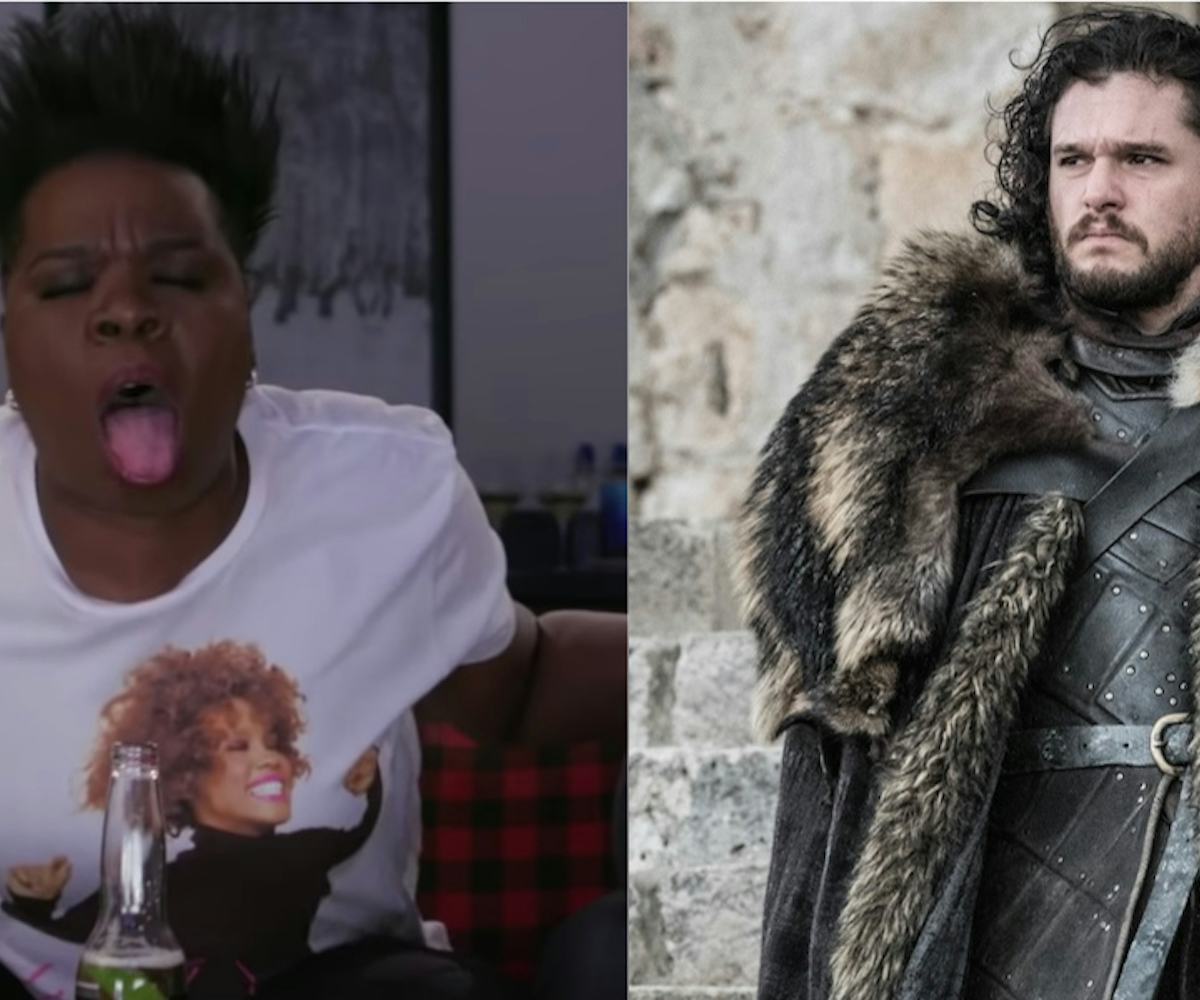 Screenshot via YouTube, Photo Courtesy of HBO
Leslie Jones Had The Best Reaction To The 'Game Of Thrones' Finale
Leslie Jones has rewatched the Game of Thrones finale with a beer in hand, Seth Meyers at her side, and a full camera crew ready to take in all her glorious reactions. Spoilers ahead, but, if you haven't watched last week's episode already, that's kind of on you at this point.
When Jon Snow started to make out with Daenerys, also known as his aunt, only to stab her through the chest moments later, it was emotional whiplash for everyone watching. And, Jones' reactions—both from her first and second viewing—sum it all perfectly.
"That's! His! Auntie! [gagging noises]," Jones says before making an aside about calling the police if her uncle ever tried to do the same. But then the knife goes in, and Jones screams. "Did you see that?!" Jones asks, "Yeah bitch, that's a knife in you." Meyers points out the funniest part of all: "Why are you so upset about someone kissing their aunt but totally fine with someone killing their aunt?" Jones replies, "Because that bitch needed to go," and, well, same.
Other highlights from the comedians' rewatch include comparing Dany's victory speech to a bad improv gig, predicting that their dogs would have less of a reaction to their deaths than Drogon did to his mother's, and more.
Watch all of Jones' reactions from this Late Night clip below.