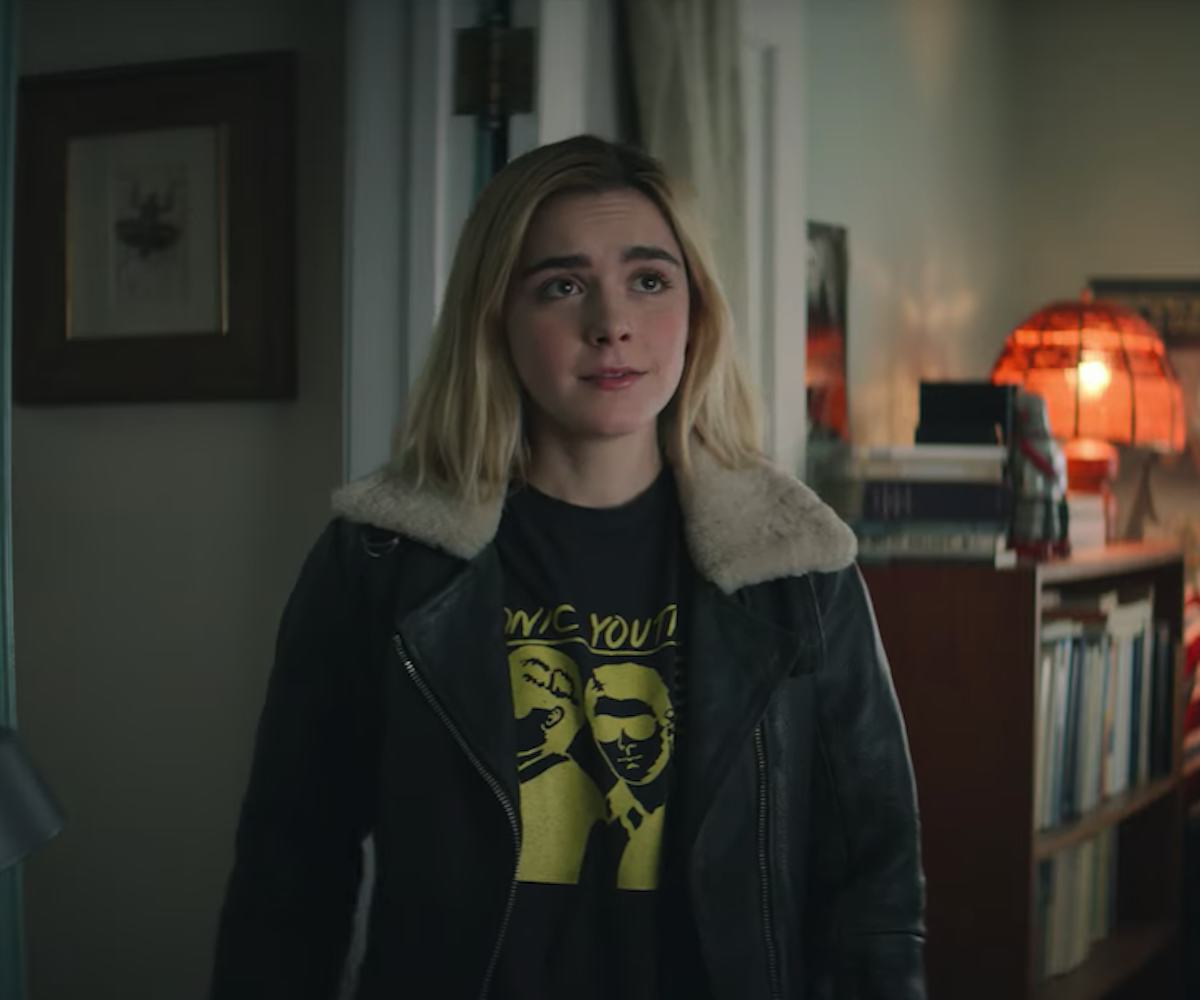 Screenshot via YouTube
Kiernan Shipka's BFF Is Secretly In Love With Her In Netflix Christmas Rom-Com 'Let It Snow'
The film is based on stories by John Green, Maureen Johnson, and Lauren Myracle
It's never too soon for holiday movies, and the upcoming Netflix original Let It Snow is going to have you in the Christmas rom-com spirit in just a matter of weeks. Based on stories by John Green (The Fault in Our Stars, Paper Towns) Maureen Johnson (The Name of the Star), and Lauren Myracle (The Internet Girls), the plot follows a group of high schoolers and their respective crushes, and what happens when they all get snowed in and have to deal with all those pent-up emotions.
Tobin (Mitchell Hope) is hopelessly in love with his longtime best friend, played by Chilling Adventures of Sabrina star Kiernan Shipka, but he doesn't know how to break it to her. His coworker (Jacob Batalon) advises him, "You just have to tell her that you want the same relationship plus boning," but that doesn't seem to be advice he's ready to follow. Shipka having her eyes set on someone else complicates the matter even more.
Per the synopsis provided by Netflix, "A group of high school seniors find their friendships and love lives colliding thanks to a stranded pop star, a stolen keg, a squad of competitive dancers, a mysterious woman covered in tin foil, and an epic party at the local Waffle Town." Joan Cusack takes the top billing in the film, though we don't see her once in the trailer, and Isabela Merced, Shameik Moore, Odeya Rush, and Liv Hewson round out the cast.
Watch the trailer for Let It Snow, below, out November 8 on Netflix.