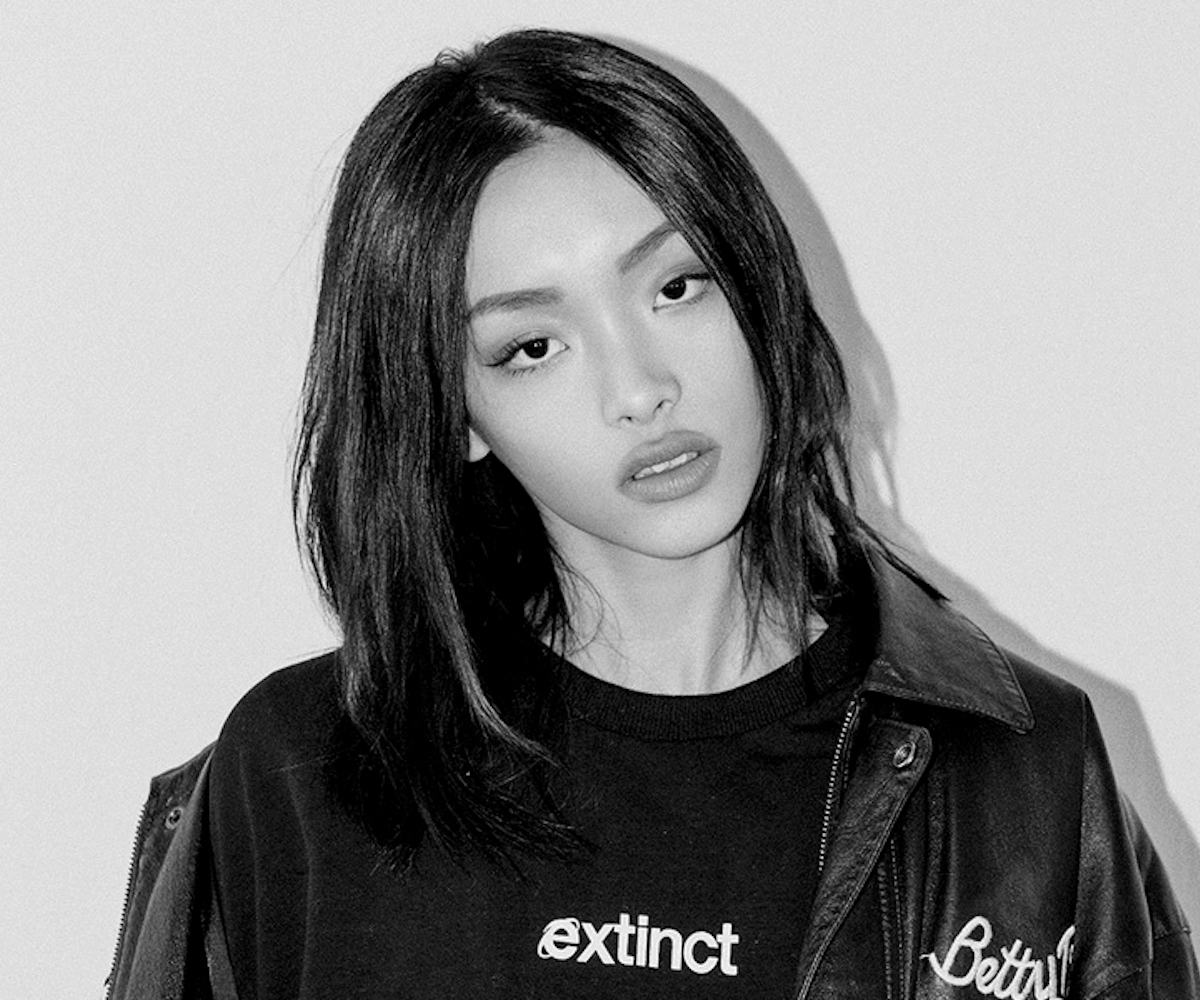 Lexie Liu Is The Chinese Rap Warrior Who's Taking Her Battle Global
"Music isn't about boundaries or where someone comes from. It's all about the vibe and the feeling"
Lexie Liu is the self-proclaimed Yung Mulan. She references the legendary sixth-century figure on her track of the same name, a fiercely feminist hip-hop banger that interpolates 1966's "The Good, the Bad and the Ugly," and which finds Liu chanting her battle cry: "Like Mulan going to war, war, war, war/ For my people I do more, more, more, more." It's no coincidence the artist feels a strong bond with the widely beloved East Asian heroine: Liu is a warrior in her own right, blazing a powerful trail as a young female rapper determined to conquer an industry largely dominated and controlled by men.
"[Mulan] has a strong influence over my work. The determination she had to overcome the difficulties and challenges in her story and just go for what she wanted inspires me a lot," Liu explains, adding that "for women rappers in China, there aren't as many opportunities as there are for men. The proportion is way off."
Born and raised in Changsha, the capital of Central China's Hunan province, the 20-year-old Chinese pop-R&B star had a musical upbringing that consisted of dance and piano lessons starting as early as age 4. Liu says she started to listen to popular English-language songs from artists like Lady Gaga and Michael Jackson in elementary school, her taste expanding to old school hip-hop and R&B as she got older. In 2015, she participated in Korean reality competition K-Pop Star 5, where she became a finalist while simultaneously preparing for university. Though she says at first she "didn't think she'd be able to become a serious musician for a living," during a college semester abroad in the U.S. she realized that it was something she "definitely wanted in her life."
"My time abroad gave me a taste of the life experiences of other people, other cultures. I got to see the differences between Asia and the Western world. It broadened my horizons, and I started to get deeper into the music that people were listening to in different places. I started to think about how to incorporate them in my own music, mixing my favorite things to make a brand-new sound—something people had never seen or heard before."
Liu's music career began to accelerate in 2017. She had recently turned 18 when her debut single, a snappy trap thumper called "Coco Made Me Do It," went viral. Weeks later, she made history as the youngest Chinese artist to perform at SXSW. In 2018, she participated on The Rap of China, taking fourth place with her original song, "Mulan." The same year, she signed with 88rising in the U.S., the hybrid management agency, music label, and entertainment media company famous for fostering and boosting Asian talent, something she hopes will allow her to extend her reach far beyond her native China. "I heard of the label a long time ago, and when we finally met, we started sharing ideas about crossing over cultures and bringing people closer together by sharing music and feelings. That's what I've always wanted to do, so I'm happy making music with them. I can express exactly what I want to. The whole crossover thing is very important to me; we're on the same page with that."
Last summer, Liu dropped her first international release through 88rising, a glossy R&B jam called "Like a Mercedes." Released alongside a neon-drenched, cyberpunk music video, the language barrier-busting track featured Liu switching between English and Mandarin, perfectly capturing the musician's desire to "have fun with language and play with flow" when she's rapping. Two more singles, "NADA" and "Sleep Away," followed suit, both which found the artist fusing Mandopop with Western popular music. "I really want listeners to not even notice [what language I'm singing in] until after one or two bars," she shares. "Music isn't about boundaries or where someone comes from. It's all about the vibe and the feeling."
Today, Liu releases her debut international EP 2030, a futuristic collection of autobiographical pop, electronica, R&B, and hip-hop. Standouts from the genre-jumping, cross-cultural project include "Love and Run," a hypnotic, synth-powered dance bop; "Hat Trick," a woozy, Great Gatsby-inspired late-night downtempo about a forbidden love; and the atmospheric "Bygone," a deeply personal track that Liu describes as a "documentary song about my decision to pursue a career as a musician."
As Liu continues her global crossover, she hopes that—much like the mythic heroine who inspires her so much—she'll be able to galvanize other young women to charge ahead with their dreams, stereotypes, expectations and labels be damned. "I think more and more girls are feeling the confidence to get up on stage—to say what they have to say with attitude. We're done with being told what to do, what to wear, how to behave. People still may have pretty strict standards [when it comes to women], but we're just trying to break out of the chains. We're creating a new wave so people will finally be able to see and hear us."