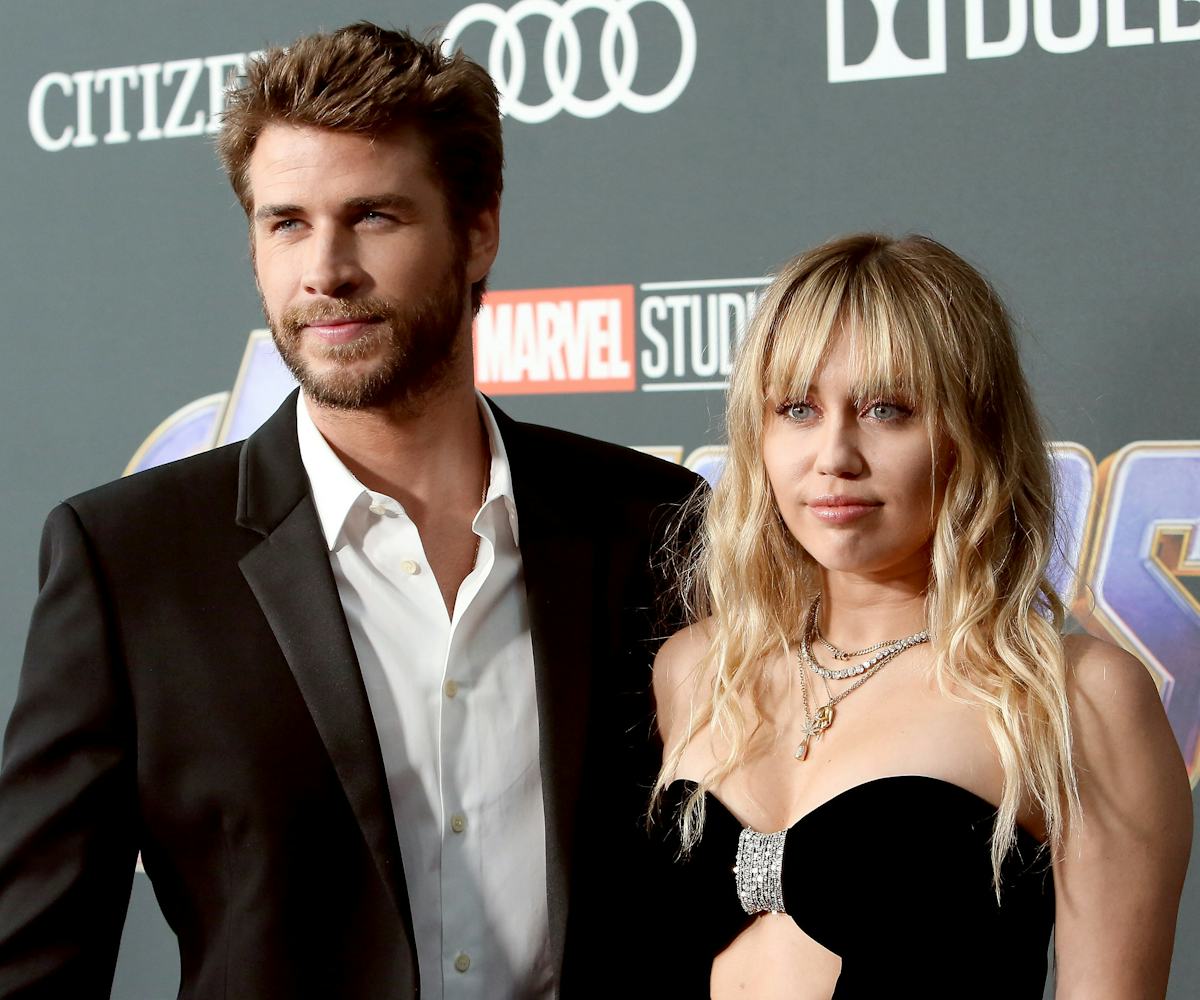 Photo by Jesse Grant/Getty Images for Disney
Liam Hemsworth Scream-Singing "Party In The U.S.A." Will Wake You Up This Morning
Liam Hemsworth is obviously a huge fan of his wife, Miley Cyrus. On a rain-soaked tarmac, Hemsworth got into the patriotic spirit by scream-singing her 2009 hit, "Party in the U.S.A."
In videos posted to his Instagram story, Hemsworth taped himself jokingly singing the tune to Cyrus, but mostly just yelling the "yeah yeah yeah" repeatedly. Perhaps the two were on the way to America, and he was amped to be traveling there, or maybe he just realized how much of a bop the song is, and wasn't able to stop himself from singing.
What makes the serenade even better was the fact that, when he sings the "It's a party in the U.S.A." line, his thick Australian accent comes out. About halfway through his rendition, he tried to get Cyrus to sing along with him, shouting her name in between chants of "yeah yeah yeah." She didn't join in, but instead opted to take her own videos of him acting like a goofball.
At the end of his bit, he starts running around the tarmac, obviously quite pleased with his joke.
Besides solidifying Cyrus and Hemsworth as one of the best celebrity couples, this video made me hopeful that they might release a remix of the song—perhaps even a screamo version.