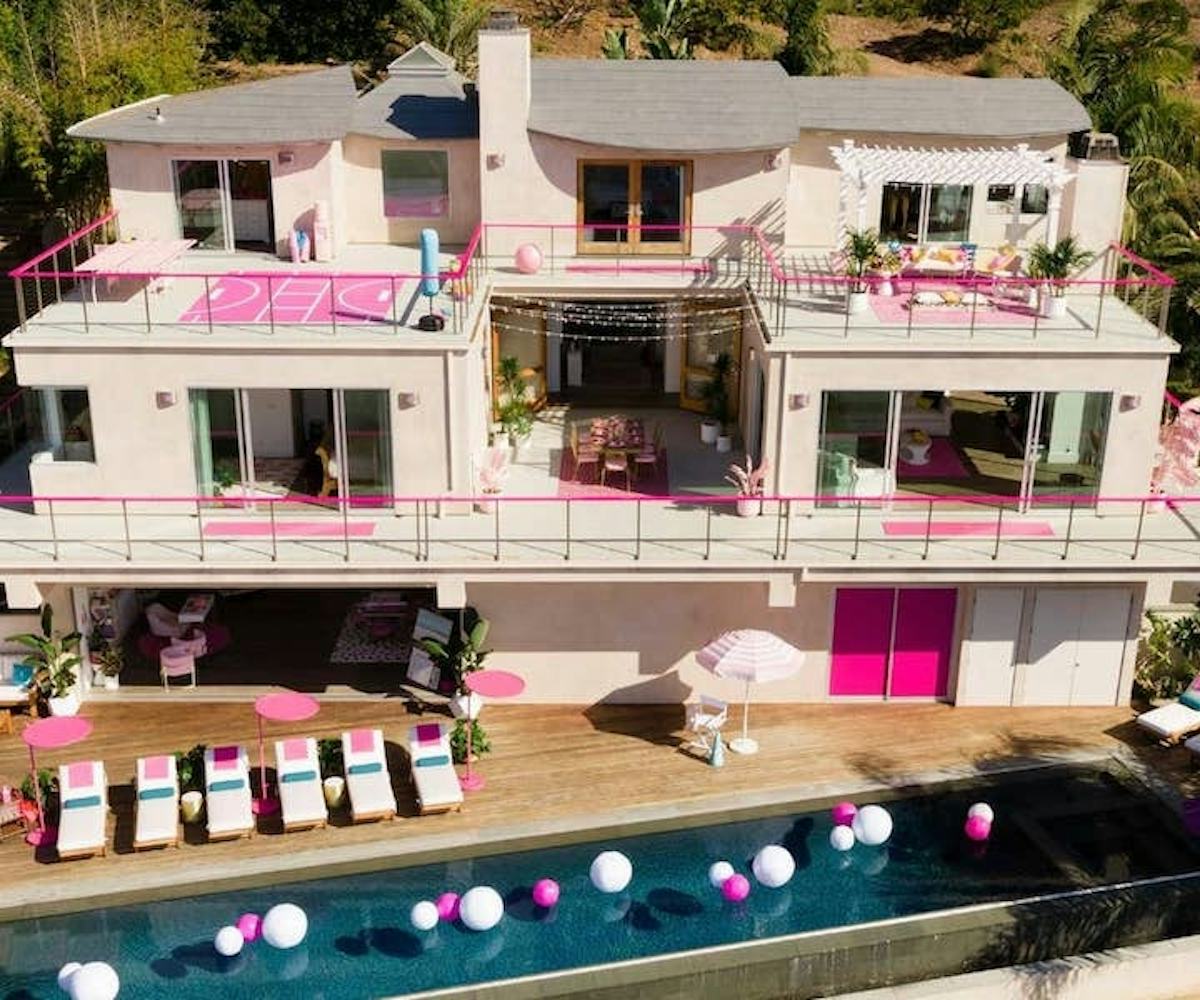 Photo via AirBnb
You Can Now Stay At Barbie's Malibu Dream House
Invite all your best friends for the vacation of a lifetime
Airbnb just announced that for one weekend only, you'll have a chance to stay in Barbie's Malibu Dream House. She'll naturally be out of town—that's how the lodging marketplace works, after all—but her mansion, dreamy wardrobe, personal cinema, and infinity pool are yours to live your best life in and create the Instagram content of your wildest dreams.
You won't be left to your own devices with nothing to do in the dream house either. According to the listing, you'll get to "Learn how to fence with Ibtihaj Muhammad, create an exquisite meal in my fully stocked kitchen with chef Gina Clarke-Helm, get a makeover with hairstylists from Mane Addicts Creator Collective while meeting with celebrity hairstylist and girl boss Jen Atkin, and even take a trip to the Columbia Memorial Space Center with pilot and aerospace engineer Jill Meyers." Forget just lounging by the pool!
At only $60 per night, staying in the dream house isn't even a financial stretch. The tricky part will be actually booking it; on Wednesday, October 23, booking will open up at 2pm EST, with availability for October 27 through 29 only. So that means only one extremely lucky person will wind up landing the mini-vacay.
Take a closer peek at the house in the photos, below, and on Airbnb, and set your alarms now so you don't miss out on the coolest weekend away ever.