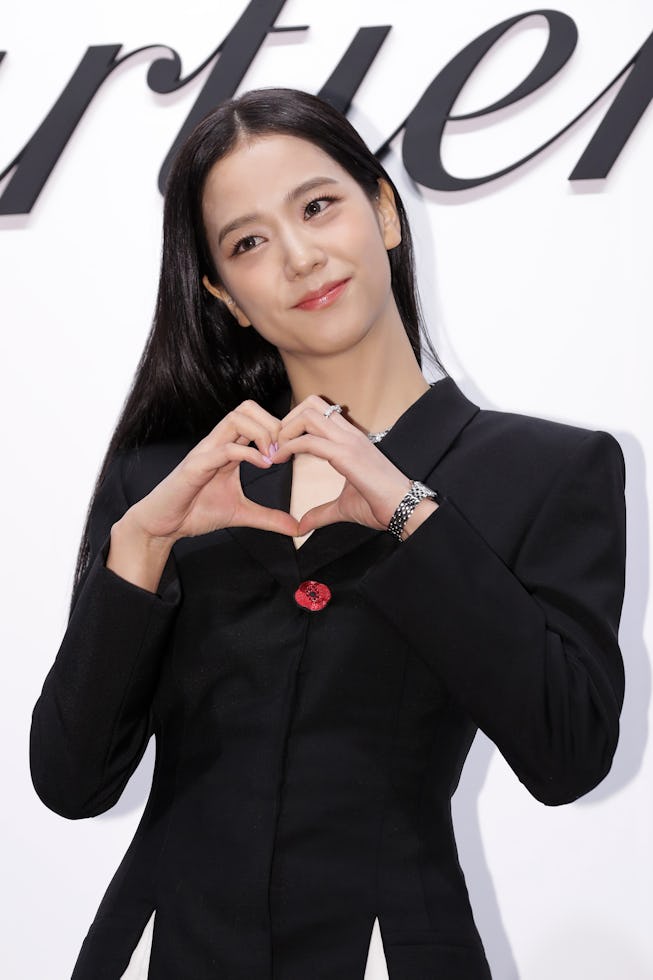 Han Myung-Gu/WireImage/Getty Images
Blackpink's Jisoo Announces Plans For Her First Solo Album
The K-pop star confirmed her solo music plans on her 28th birthday.
Blackpink is arguably the biggest girl group in the world — reaching stratospheric levels of fame after the release of their 2020 sophomore album The Album, and again with 2022's Born Pink. The women of Blackpink — Jennie, Rosé, Lisa, and Jisoo — are all megastars in their own right, and nearly all of them have released solo albums. Now, it's Jisoo's turn: The singer is working on finishing her debut solo album, YG Entertainment said in a statement. The company released the statement following a live chat on the Korean app Weverse that Jisoo participated in with her fans on January 2, where she teased her 2023 solo album and celebrated her 28th birthday.
"BLACKPINK's Jisoo is currently working hard on recording her solo album. While carrying out a busy world tour schedule since last year, she finished the album jacket photo shoot and worked on music production whenever she got the time in order to keep the promise with fans," YG Entertainment said. "She will greet [fans] soon with good news."
Jisoo previously told Rolling Stone she wasn't sure if she wanted to go solo, during a cover story interview in May.
"I'm not sure how much I want to go solo yet," she said at the time. "The music I listen to, the music I can do, and the music I want to do — what should I choose? I love songs with lots of instruments. I love different bands and rock music. What do people want from me? There's a chaos of conflicting questions. So I'm still tilting my head in confusion. I'm not sure what will happen with my solo plans this year."
But thankfully for her fans, Jisoo had a change of heart — or just realized that whatever she touches will surely turn to gold. It's not clear yet when Jisoo's album will be complete, or what it will sound like. A little rock influence would be a fun departure for a K-pop star. She's currently a bit occupied on Blackpink's world tour in support of Born Pink, which kicked off in Seoul in October and goes through June 2023, taking the group across North America, Europe, Asia, and Oceania.
In the meantime, you can watch Blackpunk's "Shut Down" music video, which recently surpassed 300 million views on YouTube. No big deal.