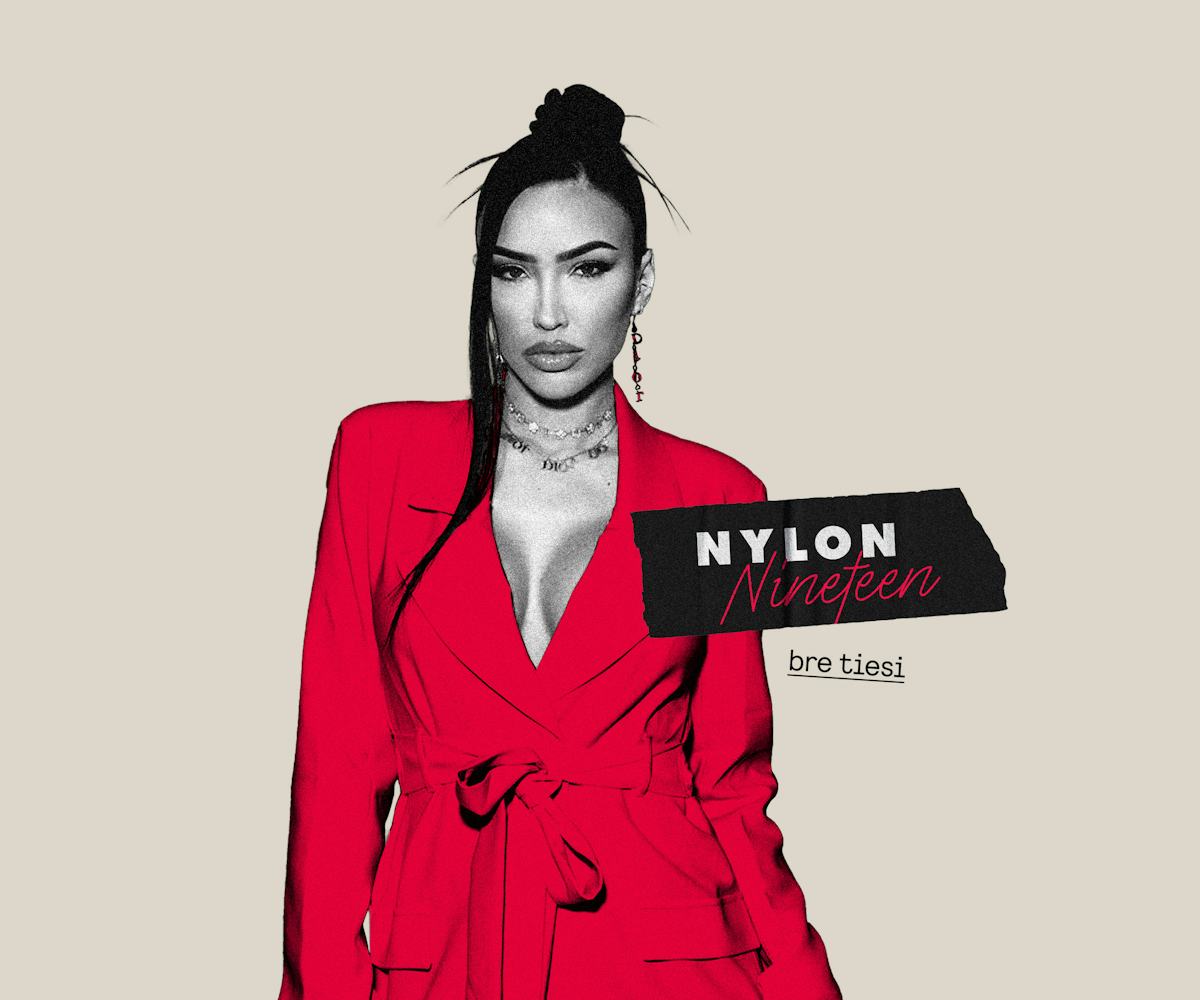 Nylon/Courtesy of Bre Tiesi
Bre Tiesi Has Never Been On A Bad Date
The Selling Sunset star takes on the NYLON 19.
The women on Selling Sunset are some of the hardest working reality TV stars out there. Not only are they traversing construction sites in sky-high stilettos, they're also hustling to sell multi-million dollar homes — all while dodging the interpersonal minefields that are the heart and soul of reality television.
But Bre Tiesi has bigger things to worry about than the drama. Selling Sunset's coolest new agent is also a new mom — who gave birth to her first son with Nick Cannon just six weeks before Season 6 started filming.
"It was honestly the hardest thing I've ever done," Tiesi tells NYLON. "As a new mom, I really didn't know what to expect, My mentality is like, I got it, I'll figure it out. It'll be fine. But sleep deprivation is real. Hormones are real, postpartum is real as f*ck. It was definitely the hardest, most humbling, like crazy thing that I've ever been through, but also like the most exciting and beautiful."
Tiesi, who is known on the show for being a hard-working, straight shooter says that working on a show like Selling Sunset, in particular, was challenging: It's a show where there are no schedules or set times; a show where you have to have your wardrobe ready at a moments notice — it was a lesson in letting go.
"I think it also was a big lesson in releasing some of the overbearing OCD planner in me because I literally couldn't do anything about it," Tiesi says. "I'm like, f*ck it, whatever."
While Selling Sunset is gearing up for a seventh season, Tiesi takes on the NYLON 19, sharing her hangover cures and the number one question she never wants to be asked again.