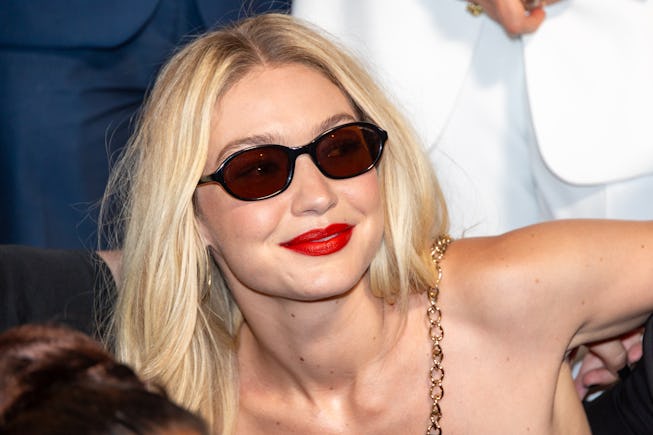 Marc Piasecki/WireImage/Getty Images
Gigi Hadid Was Reportedly Arrested For Being A Beautiful Stoner
Stars: They're just like us!
There are so many reasons to legalize marijuana: The disparate impact marijuana arrests have on Black and brown communities, enormous untapped opportunities for tax revenue, the fact that, um, weed is really not a big deal, and the right for hard-working celebrities to toke up in peace.
This week, Gigi Hadid became the latest casualty in the War on Drugs, after she was arrested for marijuana possession while on vacation in the Cayman Islands. If you can't even blow off some steam in the Cayman Islands as one of the world's most famous supermodels, it's time for an international policy change.
After Hadid and her friend touched down in the Caymans via private plane last week, officials searched found "ganja and utensils used for the consumption of ganja" in their possession, according to local outlet Cayman Marl Road. Hadid and her friend were then arrested on "suspicion of Importation of Ganja and Importation of Utensils used for the consumption of ganja" and taken to the Prisoner Detention Center, where they were eventually released on bail. In a court appearance, Hadid and her friend pleaded guilty and paid a fine of $1,000. They are not facing any charges.
"Gigi was traveling with marijuana purchased legally in NYC with a medical license," her rep told Rolling Stone. "It has also been legal for medical use in Grand Cayman since 2017. Her record remains clear and she enjoyed the rest of her time on the island." We hope she acquired another hookup!
For what it's worth, a minor drug arrest didn't seem to deter Hadid from having a fabulous island vacation, according to photos on her Instagram, which she posted with the caption: "All's well that ends well."