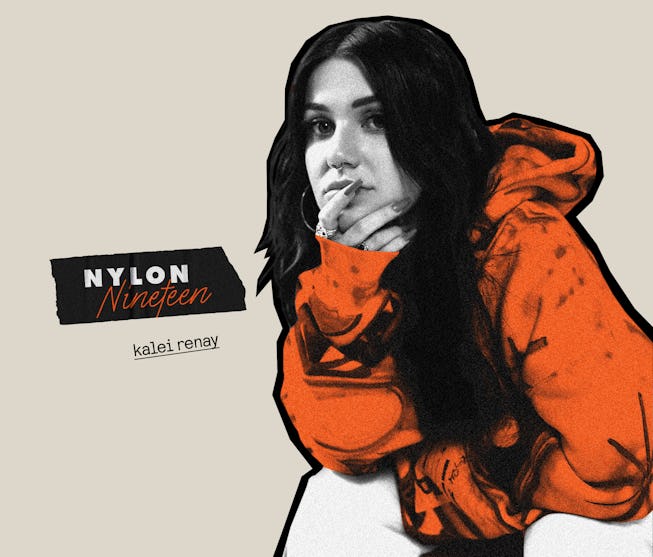 Courtesy of FaZe Clan
Put FaZe Clan Gamer Kalei Renay In A Doja Cat Music Video Now
Meet the Twitch star who's dominating the big leagues.
When Kalei Renay was a child, all she wanted to do was hang out with her older brother. The easiest way to do it, she found out, was to get into his favorite hobby: gaming. Turns out, she was actually really good — enough so that she turned it into her career.
Fast forward a decade or so, and Renay is a professional gamer, Twitch streamer, and the only woman signed to the hyper-popular esports gaming team, FaZe Clan. Her bread and butter is the first-person shooter game, Call of Duty: Warzone, which you can find Renay streaming on Twitch for up to 12 hours daily. The streaming giant also happens to be where she finds her favorite memes.
"Twitch has an entire community-based meme around it with its customized emotes and stuff," she explains to NYLON over the phone. "If you're not a part of Twitch, you're not going to know what we're talking about." It's a very if you know, you know sort of environment, and Renay is very much in the know.
Luckily, her first month as FaZe Kalei has been nothing short of a positive whirlwind. "It's been insane," says Renay. "The amount of support I've gotten, especially all the love and support from my family members, as well, makes me feel so welcomed."
To celebrate her new journey with FaZe Clan, Renay took the NYLON 19 — talking through her first gamer-girl screen name, her love of the fellow perennially online Doja Cat, and the paranormal encounter she caught on her stream.