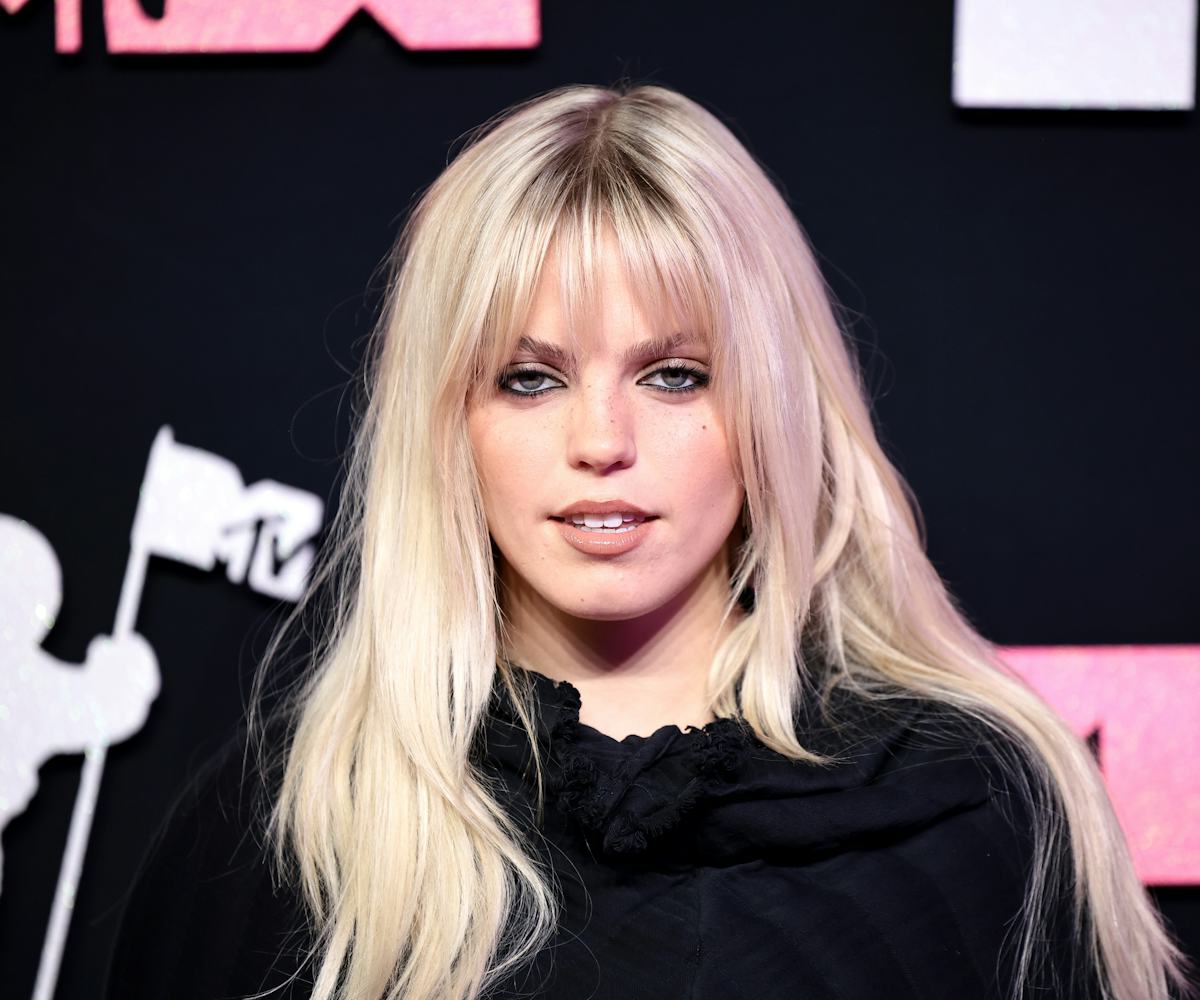 Reneé Rapp Makes The Mean Girls Remake Worth It
Get in loser, we're going to Mean Girls: The Musical.
The trailer for the Mean Girls musical remake was released today. What it didn't include? Any preview of the music. But what it did include was enough for us to forgive the greasy mechanisms of the Hollywood machine for already remaking a film that came out in 2004: Two minutes of Reneé Rapp as Regina George.
In 2019, Rapp made her Broadway debut as reigning queen of The Plastics in the film's musical adaptation, which first premiered in 2018 to much acclaim. Soon after, Tina Fey announced a film adaptation of the musical adaptation, with Rapp set to star. Following her Broadway debut, Rapp's fame has exploded, particularly after her scene-stealing role in Mindy Kaling's The Sex Lives of College Girls (which she exited as a series regular after Season 2) and the release of her debut album Snow Angel this summer.
Now, Rapp gets to bring her Regina sensibilities to the big screen. The Mean Girls trailer reveals Rapp as a cunning and cutting queen bee, with an icy gaze and a caustic "Get in loser!" that makes you really, really want to get in her orange Jeep. The trailer includes approximately zero seconds of the musical's songs, opting instead for Olivia Rodrigo's "get him back!" But even without singing a single note with her showstopping voice, Rapp embodies all things Regina.
The trailer promises a modern retelling of a film that was already years ahead of its time. "This isn't your mother's Mean Girls," the trailer text reads. (If you listen hard enough, you can hear a collective sigh from the generation of young Millennials who grew up on the film who aren't anywhere close to having kids.) But we can forgive Fey for the slight because the cast is stacked: Fey is back at Ms. Norbury; Tim Meadows reprises his role as Principal Duvall; Jenna Fischer is playing Cady's mother; Busy Philipps is "cool mom" Mrs. George; Jon Hamm is an iteration of Coach Carr who regularly posts on TikTok.
The film also retains some of its signature lines, while updating the script to include things like iPhones. The "Jingle Bell Rock" performance, for example, is livestreamed. When Gretchen finds Cady in a "ex wife" costume on Halloween, she informs her what her choice actually means: "If you don't dress slutty, that is slut-shaming us."
The only thing missing is, of course, the original Plastics, but in February, Amanda Seyfried teased a possible reunion, telling Entertainment Tonight that she and her former costars are "100% into" making a cameo. Our fingers remain crossed.
Mean Girls hits theaters January 12.