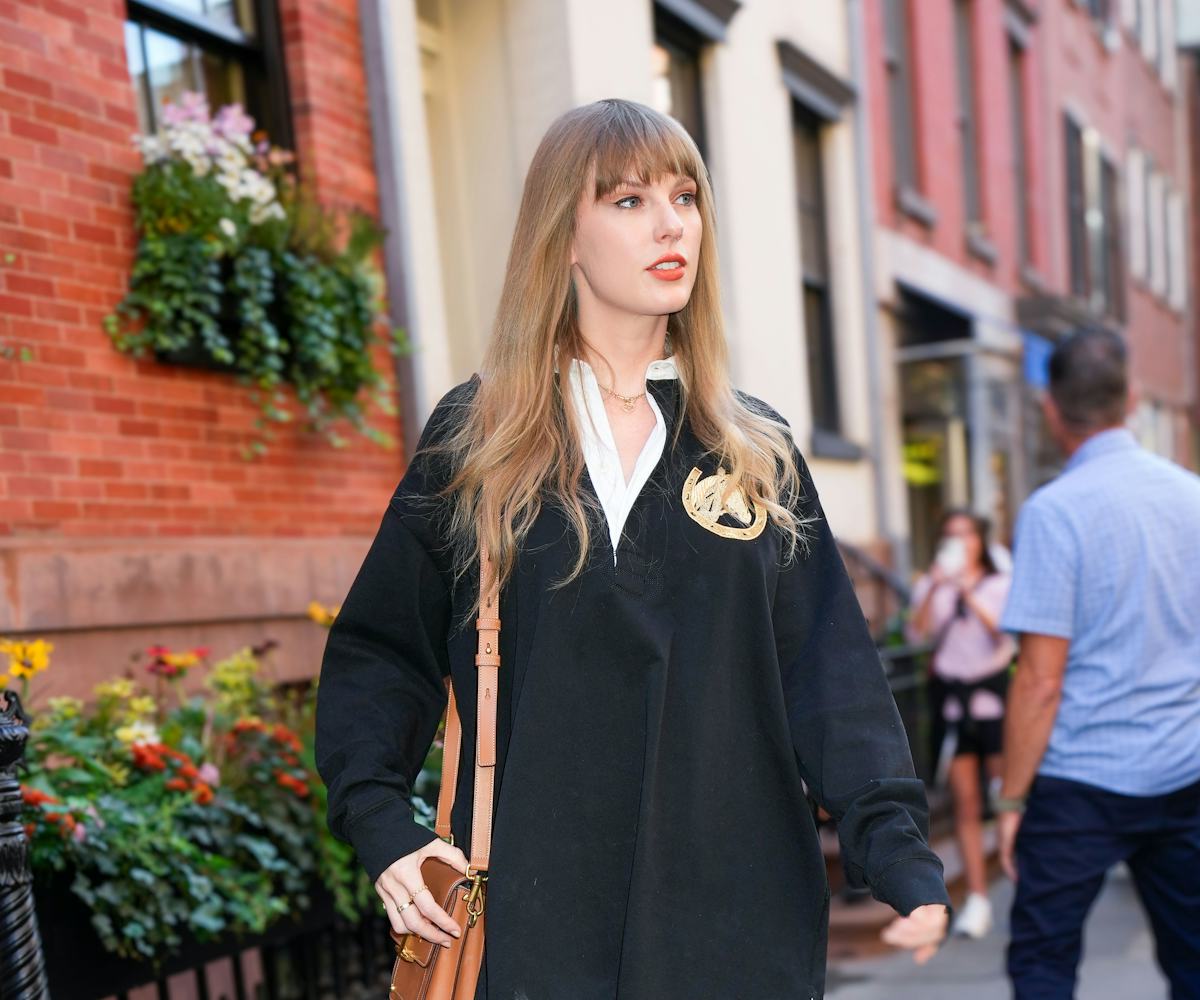 Why Swifties Think Taylor Swift Is The Author Of Spy Novel Argylle
Who is Elly Conway? Will we ever find out?
When not refreshing their Ticketmaster browsers or threading friendship bracelets for the Eras Tour, Taylor Swift fans have been cooking up some new theories around her alleged latest project.
Fans have been speculatings for weeks now that Elly Conway, the author of the highly-anticipated novel Argylle — which is already being made into a spy thriller starring Dua Lipa and Henry Cavill, out in February — is actually Swift.
It's likely that Conway is a pseudonym, especially because, as The Hollywood Reporter noted in September of 2022, Apple paid $200 million for rights to the novel — a monumental sum, especially for a first-time author.
Conway's author bio on Penguin Random House is vague: "Elly Conway was born and raised in upstate New York. She wrote her first novel about Agent Argylle while working as a waitress in a late-night diner." Her Instagram is sparse and contains no photos of her. There is even a character named Elly Conway in Argylle. But obscuring authors' identities is a common practice. The world's biggest and busiest pop stars ghost-writing YA novels? Less so.
The evidence is murky at best. But if there's anything Swifties love, it's the art of decoding hidden messages. Among the reasons for fan speculations? Swift sells an argyle sweater in her online shop; there is a Scottish Fold cat on the cover (of which Swift owns three), as well as a Pat McGrath lipstick, which Swift wears on tour. There is a smoking gun, which Swift references in the song "hoax." In the "Anti-Hero" music video, Taylor Swift points at the letters "ELLY" on a chalkboard. Elly Conway posts about Caffe Reggio on Instagram, which is down the street from Electric Lady Recording Studios, where Swift records.
Last month, Vanity Fair reported that its sources confirm that Swift is not, in fact, the author of the book. And in early November, TikTok user Alwyn Hamilton, a YA author who works in publishing, further debunked the rumor. She said she knows who the author is, but isn't allowed to share. She said it was not Taylor Swift, nor J.K. Rowling. Hamilton claimed the author was "an established writer who is not a woman, but it does say it is co-written by him." She continued: "So I guess that does leave room for someone cool and celebrity that he co-wrote it with. But I think it's more likely it's co-written with a movie studio or something."