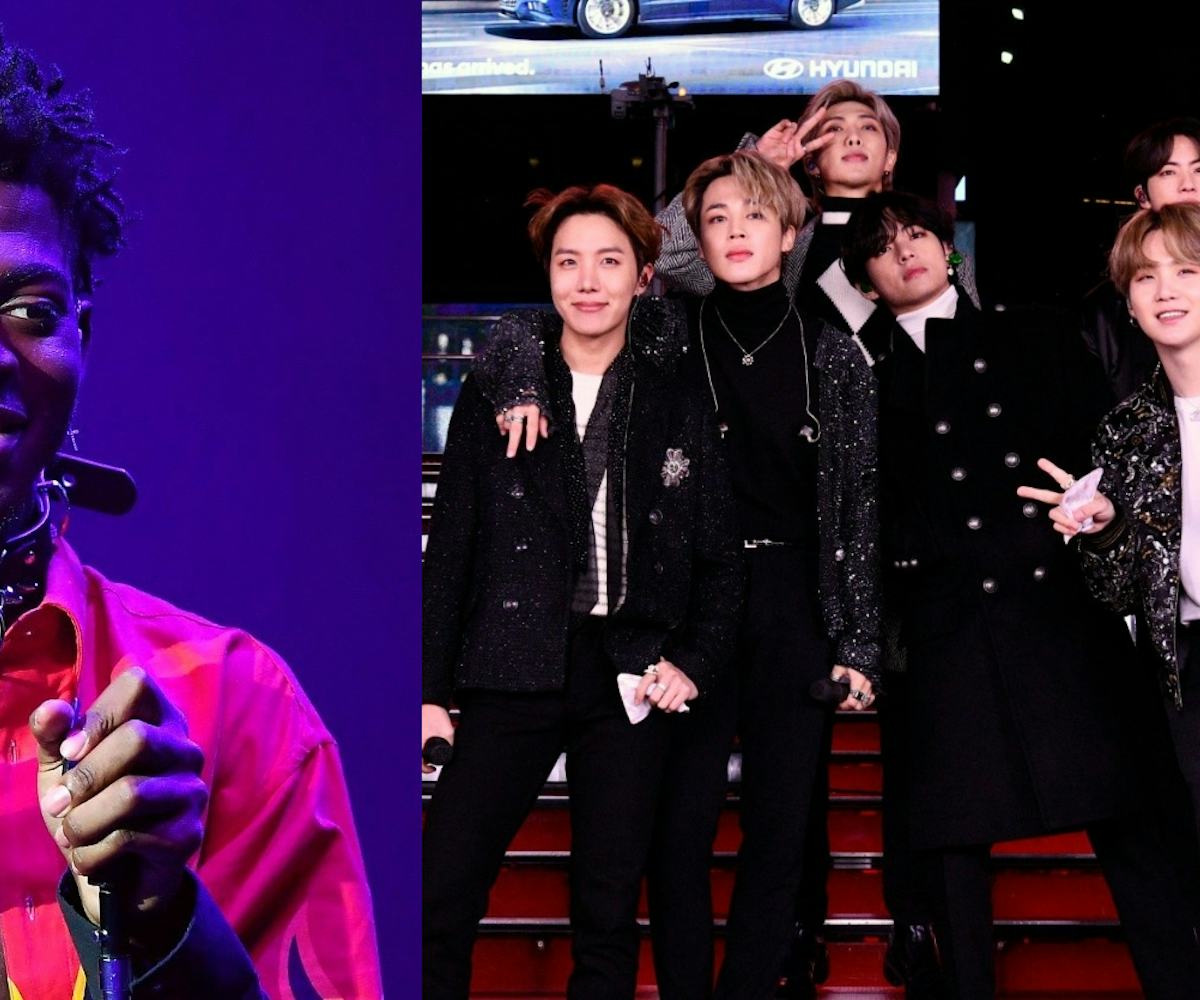 L: Photo by Steve Jennings/Getty Images for iHeartMedia; R: Photo by Eugene Gologursky/Getty Images for Dick Clark Productions
BTS Will Perform "Old Town Road" With Lil Nas X & Others At 2020 Grammys
Diplo, Billy Ray Cyrus, and Mason Ramsey will also be joining in
In the bonafide disaster known as the 62nd Grammy Awards there lies a glimmers of hope, thanks to Lil Nas X and "Old Town Road," the gift that seem to keep on giving. The viral rapper dominated 2019 with his seemingly endless string of remixes for his breakout hit and this Sunday everyone will have the privilege of revisiting the song again, as he'll be gracing the award show stage alongside K-Pop icons BTS, Diplo, Billy Ray Cyrus, Mason Ramsey, and other surprise guests for a live mega-rendition of the hit song.
Prior to any official confirmation from the awards show, sources had told Variety that BTS would perform in support of Lil Nas X, but it was Ariana Grande who set off speculations that the boy band would be performing when she teased their involvement in an Instagram post. The pop star sent award show theorists and BTS stans into a frenzy Wednesday night with a photo of her hanging out with K-pop idols, alongside the cheeky caption, "look who i bumped into at rehearsal :)." The Recording Academy officially confirmed that BTS would perform Thursday morning.
While BTS was categorically snubbed for any awards this year, Lil Nas X was nominated for six Grammys, including heavy-hitter categories such as Best New Artist, Record of the Year, and Best Music Video. The 2020 Grammys will air on January 26 on CBS, and Alicia Keys returns to host the ceremony. See the full list of Grammy nominations, and the year's biggest snubs and surprises.