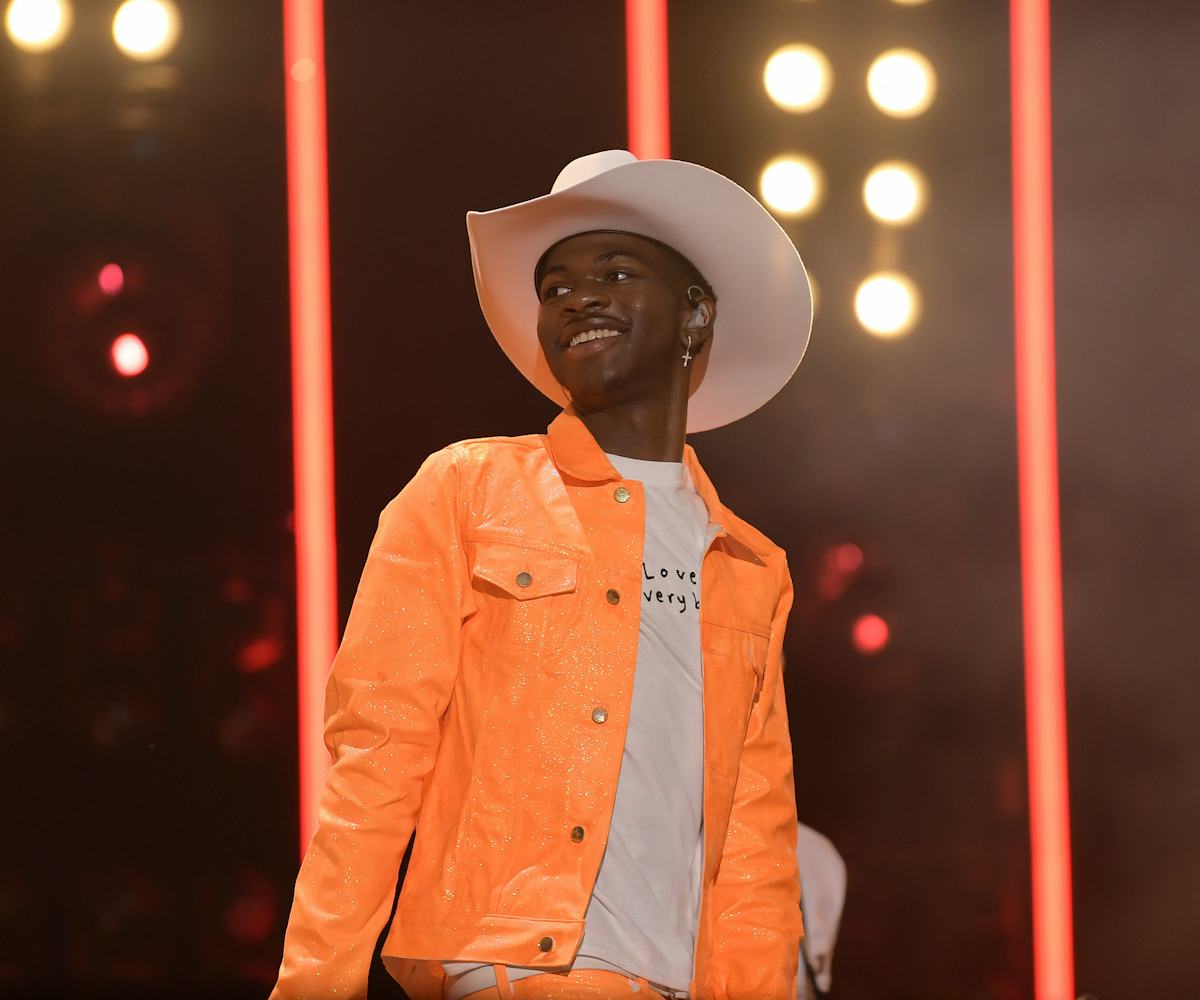 Lil Nas X Credits Kurt Cobain On New Song "Panini"
He ditched the country vibes for this one
Lil Nas X dropped a new song, called "Panini," which is his first new single since the viral success of "Old Town Road" and arrives the day before his debut EP, titled 7, is set to release via Columbia Records.
The song hears Lil Nas X reckoning with his newfound fame and a partner who isn't supportive of his growth. While he's celebrating the fact that he "finally" has a fan base, it seems that she's not so excited about his career taking off. "Hey Panini, don't you be a meany/ Thought you wanted me to go, why you tryna keep me teeny?" he sings.
The song doesn't have the country elements that made "Old Town Road" controversial. In fact, "Panini" interpolates a melody from the Nirvana song "In Bloom," and lists Kurt Cobain in the credits.
Listen to "Panini," below, while you wait for 7 to drop tomorrow.