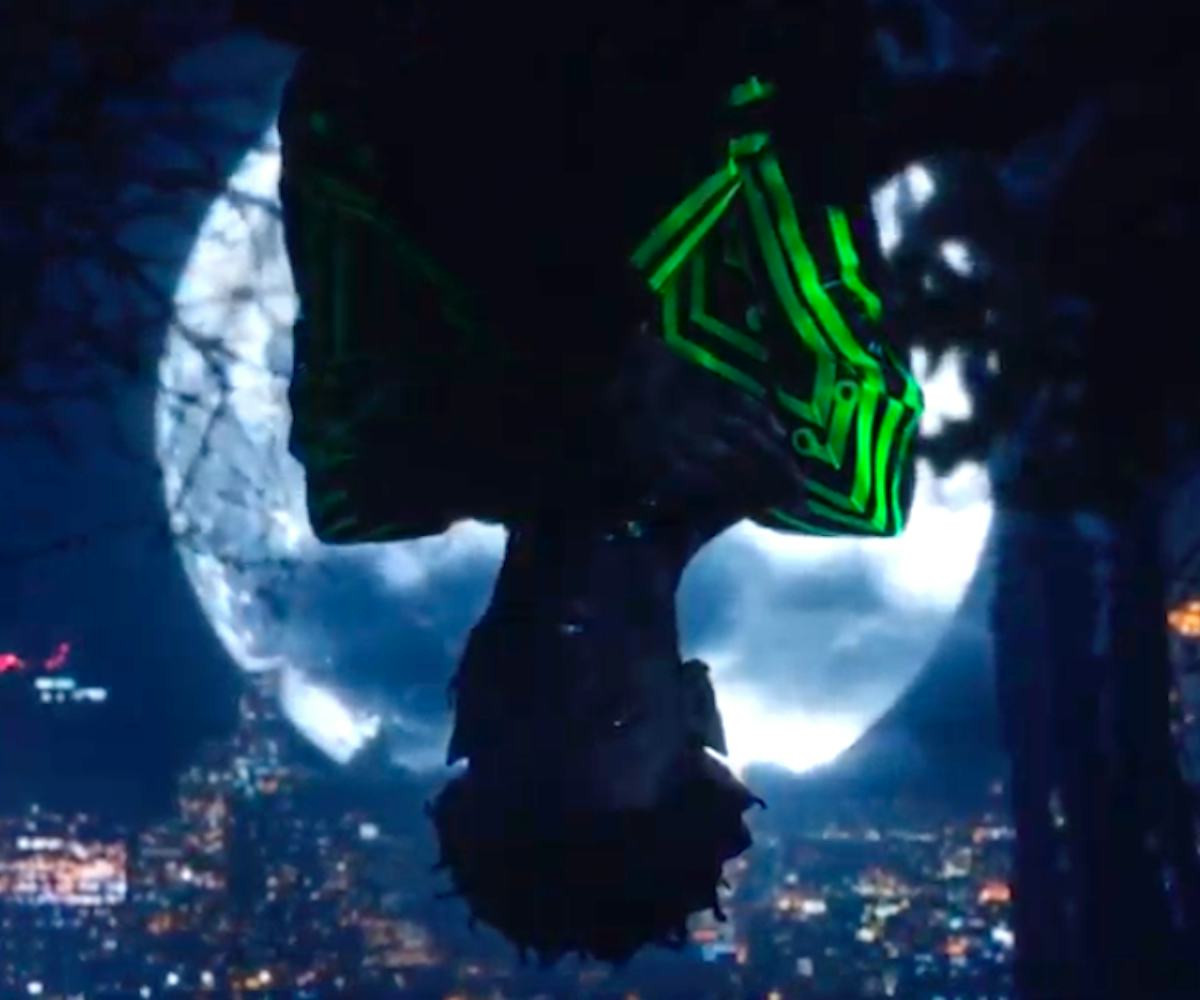 Screenshot via YouTube
Lil Nas X & Nas' "Rodeo" Music Video Is "Thriller" Meets 'The Matrix'
It could only get better if Cardi B was involved
Following his show-stopping performance at the 2020 Grammy Awards, there's finally a music video for Lil Nas X's "Rodeo" remix featuring Nas. The young rapper brought Michael Jackson's iconic "Thriller" music video into the modern day with intentional nods to The Matrix, Vampire In Brooklyn, and Buffy The Vampire Slayer, filling the visuals with group choreography, spooky makeup, and all the campy horror plot one could hope for.
Save this video for your Halloween 2020 mood board, if not for each detail, but for Lil Nas X's diamond fang grills and black PVC spiked jumpsuit. Nas' entry into the video — or, as he refers to himself in the song, "Big Nas" — marks the beginning of The Matrix interpolation. He's fitted in a leather trench and tiny sunnies, and Nas in a slime-green upgrade of his Grammys Matrix-inspired trench.
Lil Nas X first debuted the "Rodeo" remix during his performance of "Old Town Road" at the 2020 Grammy Awards, ending the viral hit with a surprise appearance by the legendary Nas to kick off the new release. The original track, released with his 2019 7 EP, featured Cardi B on the second verse. Now, rather than bars from Cardi about having a heart like a Brillo pad, Nas boasts on the remix, "I might spin the block on twelve horses/ Buy the block and get a boss bitch." Per a tweet from Lil Nas X, he didn't intentionally keep Cardi off the video and remix, she simply wasn't available for the shoot.
Watch the music video for "Rodeo" ft. Nas below.