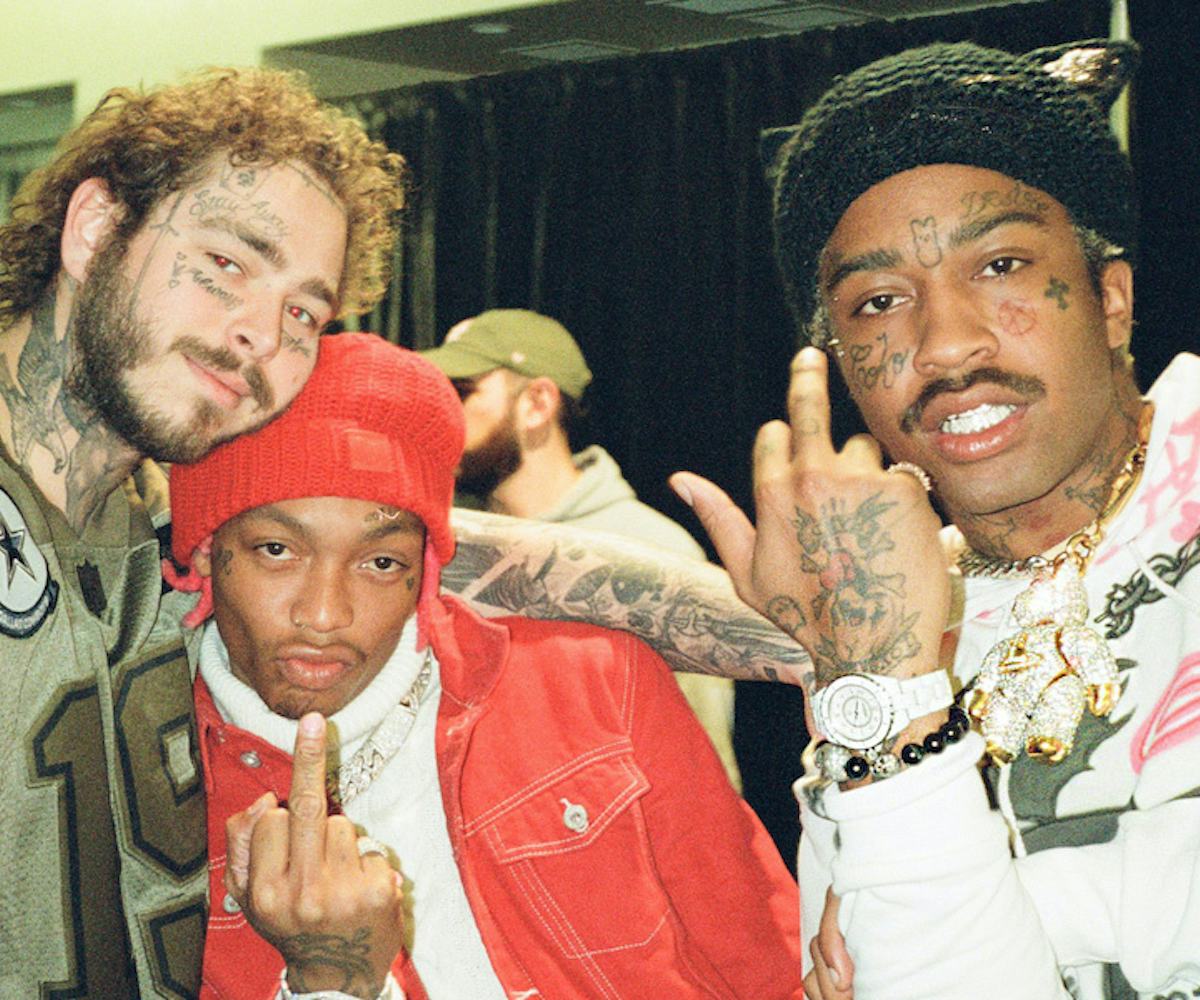 Photo: Ramez Silyan
Lil Tracy Premieres "Shame" Video And Discusses New Project
The enigmatic rapper on haters, Lil Peep, and new music on the way
At 24-years-old, Lil Tracy has already had a hell of a career. Born Jazz Ishmael Butler in Virginia Beach, VA, the prolific and enigmatic rapper has been putting out music online since his teenage years, often paving the way for new sounds and genre-blending, from the country-rap made mainstream by Lil Nas X to the emo-infused hip-hop now commonplace on the airwaves. Though he may currently be best known for his collaborations with the late Lil Peep and the nebulous "SoundCloud Rap" label applied to his peers and his former GothBoiClique collective, Tracy has his own story to tell — and he's been doggedly pursuing his own sound, haters be damned.
Speaking on the phone with NYLON from the West Coast, where he's briefly relocated before returning to New York, Tracy shared the inspiration for his song "Shame," the video of which is premiering below. "'Shame,' really it was about people from my hometown who just spread hate about me and just aren't nice to me," Tracy said. "And I just felt like that was a shame, so that's really what that stems from."
The Wiggy-directed video features Tracy surrounded by stuffed animals that, on closer inspection, are all different types of rabbits. Citing his love for "the kawaii aesthetic," the rapper confirmed the video was shot in "a bunny museum" where "everything [was] bunny." That dichotomy of cynicism and softness is what makes Tracy's music so unique and appealing. As far as he's concerned, though, he's just working through things as he creates. "I use my music to kind of lead my feelings," he said. "I feel like if I make a happier sound, I will be happier. So, that's what I'm on right now."
Although he confirmed that Designer Talk 2, his forthcoming project and sequel to 2018's surprise mixtape Designer Talk, is still a work in progress, he revealed that sonically it will be a departure from Anarchy, which had a more somber sound and was dedicated to Peep. "Anarchy was more of a tribute album to my friend Peep," he said. "It was just more that style. On my next project, I'm just more flamboyant. I'm just flexing. It's just fun now, and not so serious."
If anyone's earned the right to have fun, it's Tracy. Despite the heaviness of some of the things he's been through, he says things are "definitely better," having "moved past the drug use." The fact that music is just now catching up to him doesn't seem to phase him, as it's providing opportunities to expand his reach. Speaking on the resurgence of emo music in the past year or two, Tracy said, "I'm not necessarily excited, but I mean I love music. It's cool to see that. Blink-182 asked me to be on a song, so I mean, it's fucking sick."
Tracy's final message, and the message of "Shame"? "Excuse my language, but fuck the haters," he said. "Fuck the people who doubt you. Just be you, be great."
Watch the exclusive premiere of "Shame" below: