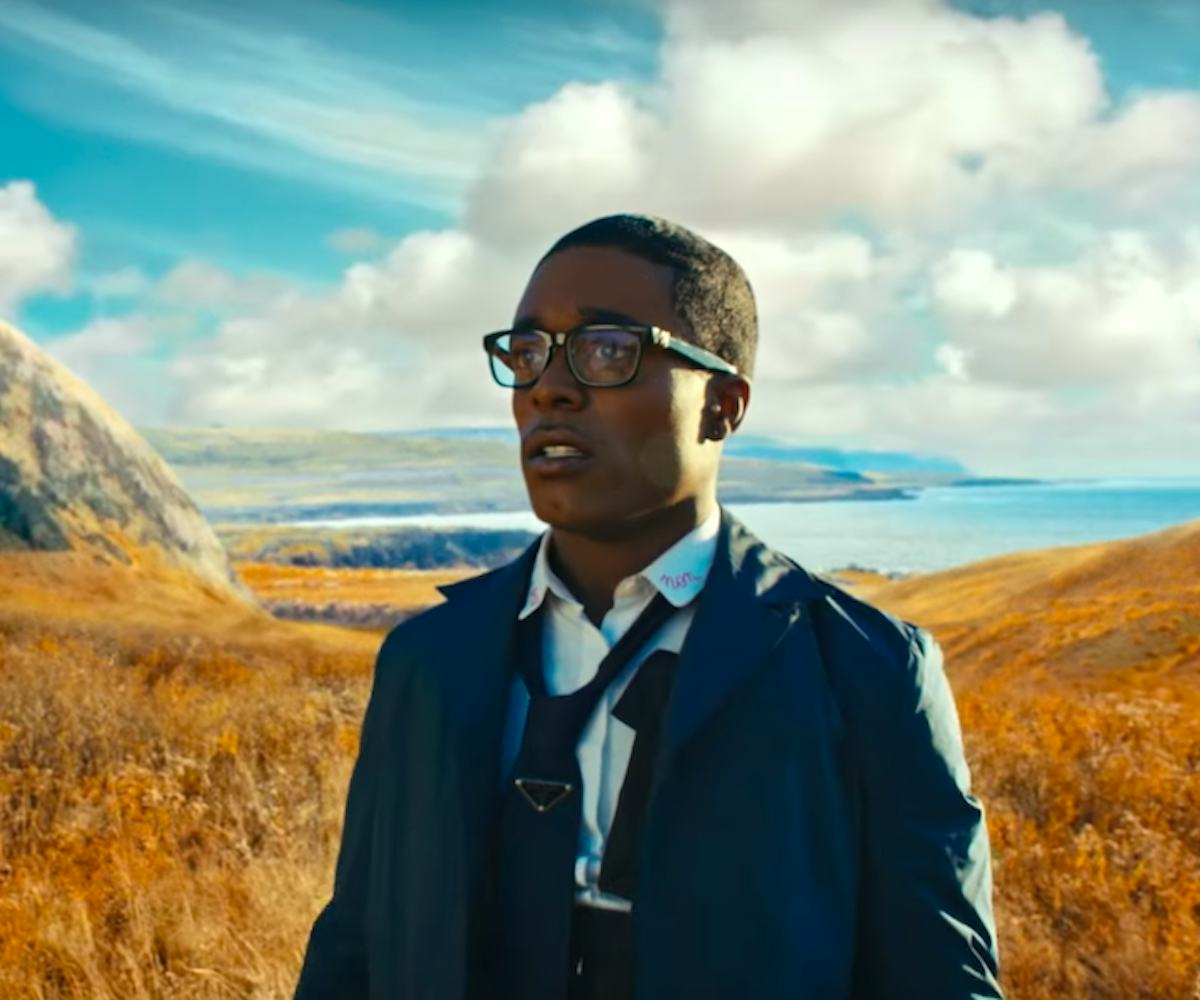 Photo via screengrab
Lil Uzi Vert Has An Alien Encounter In New Album Trailer
'Eternal Atake' will (probably) be beamed in from space
Lil Uzi Vert dropped the trailer for his highly-anticipated sophomore album Eternal Atake, and naturally it's a wild, intergalactic delight. Titled "BabyPluto" and directed by Gibson Hazard, the trailer follows Uzi from working in an open plan office to the site of a UFO crash. There's a clan of ceremonial aliens, some eerie fields, and to no one's surprise, the rapper gets beamed up to join them for a very Uzi-core ending.
The road to Eternal Atake has been a fraught one. In December 2018, Uzi announced that he had finished recording the follow-up to his breakout Luv Is Rage 2. Then, at the top of 2019, Uzi announced that he was retiring, citing frustrations with his label that led to his inability to release new music. The rapper has since come out of "retirement" and has released two singles off Eternal Atake, "Futsal Shuffle" and "That Way."
It looks like the wait for Eternal Atake is close to over. Uzi has kept busy, dropping the Backstreet Boys-interpolating "That Way," and holding a poll to help decide the album's future cover art. Eternal Atake doesn't have an official release date, but on February 28 Uzi hopped on Instagram Live and promised fans it would drop within two weeks.