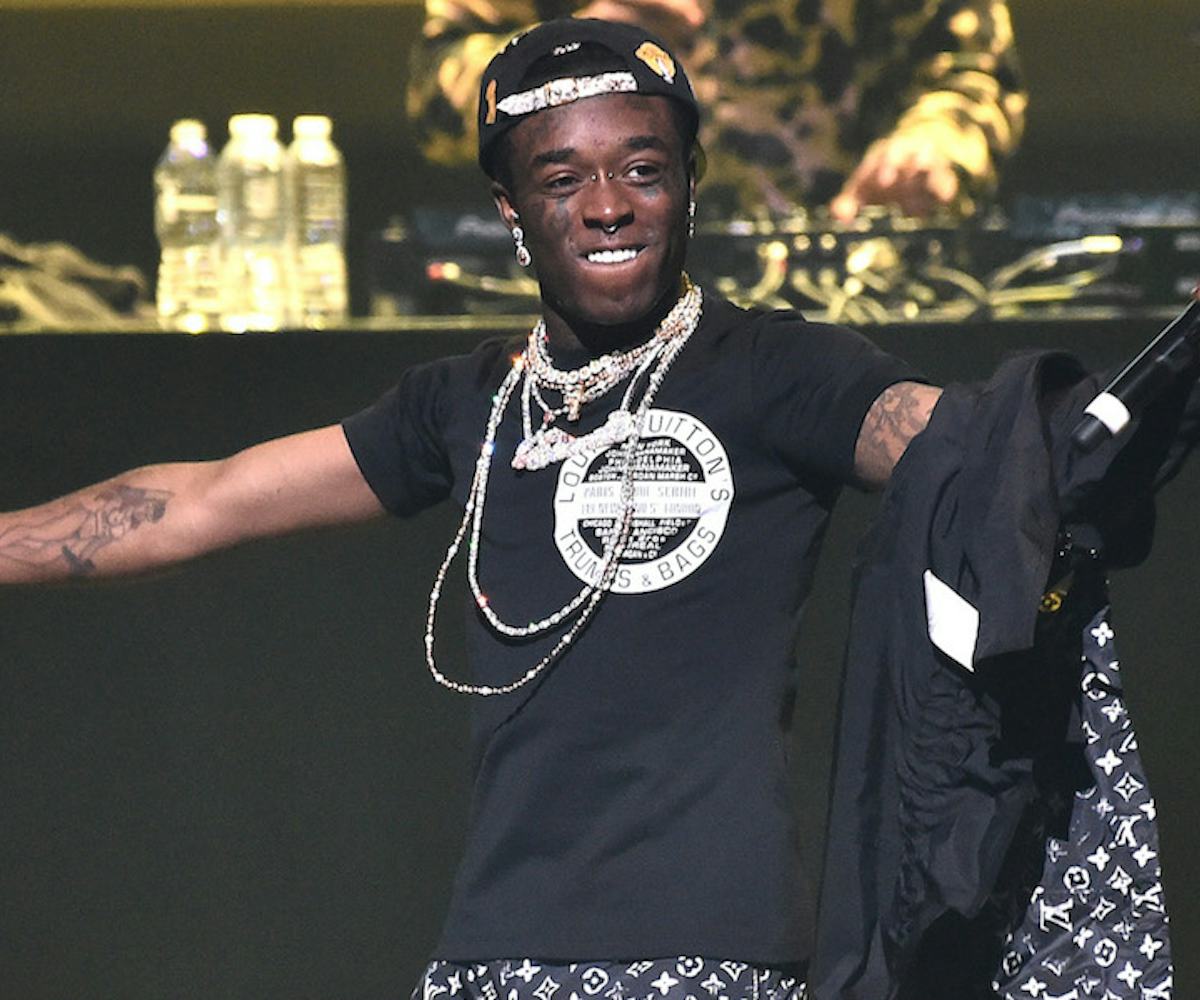 Photo via Getty
Lil Uzi Vert Samples The Backstreet Boys On "That Way"
He revived the classic song in a clever way
Rapper Lil Uzi Vert dropped a single Sunday called "That Way," that cleverly repeats a favorite line from iconic Backstreet Boys track "I Want it That Way." The chorus simply says, "I want it that way/I want it that way/I want it that way, woah/I want it that way." A simple, yet effective way to bring back nostalgic memories of the Backstreet Boys' most popular hit from 1999.
The Backstreet sample echoes in the beginning, and swells underneath the rap-singer's vocals throughout the track. As he comments on his own success, Uzi sings, "I don't wanna go out bad, don't wanna go out sad, not that way," before returning to the chorus over a his usual trap-like beat. The song is produced by Yung Lan, Felipe S, and Supah Mario; the latter is credited on a few Drake and Young Thug songs. Often referred to as a punk-rapper, Lil Uzi Vert is now mixing pop elements into his unusual style. In the outro, if you listen closely, you can almost hear Nick Carter's voice.
After "Futsal Shuffal 2020" dropped last December, it was clear Uzi was ready to get back into the studio with new bars for the new decade. The songs bear a similar vibe and could complement each other on his new album, expected sometime this year.
Lil Uzi Vert tweeted: "convos with Des and Hov im good we gonna be good y'all," just days before the single was released by Roc Nation. Though he was just five years old when "I Want it That Way" came out, Lil Uzi has a knack for repurposing some of his favorite throwback songs — Oh Wonder's "Landslide" became Uzi's catchy hit "The Way Life Goes" in 2017. The song is featured on his last album, Luv is Rage 2, and though he hasn't released a full-length project since then, fans are hoping "That Way" is a single off the long-awaited Eternal Atake. The artist has yet to confirm rumors that the album is dropping within the next two weeks.