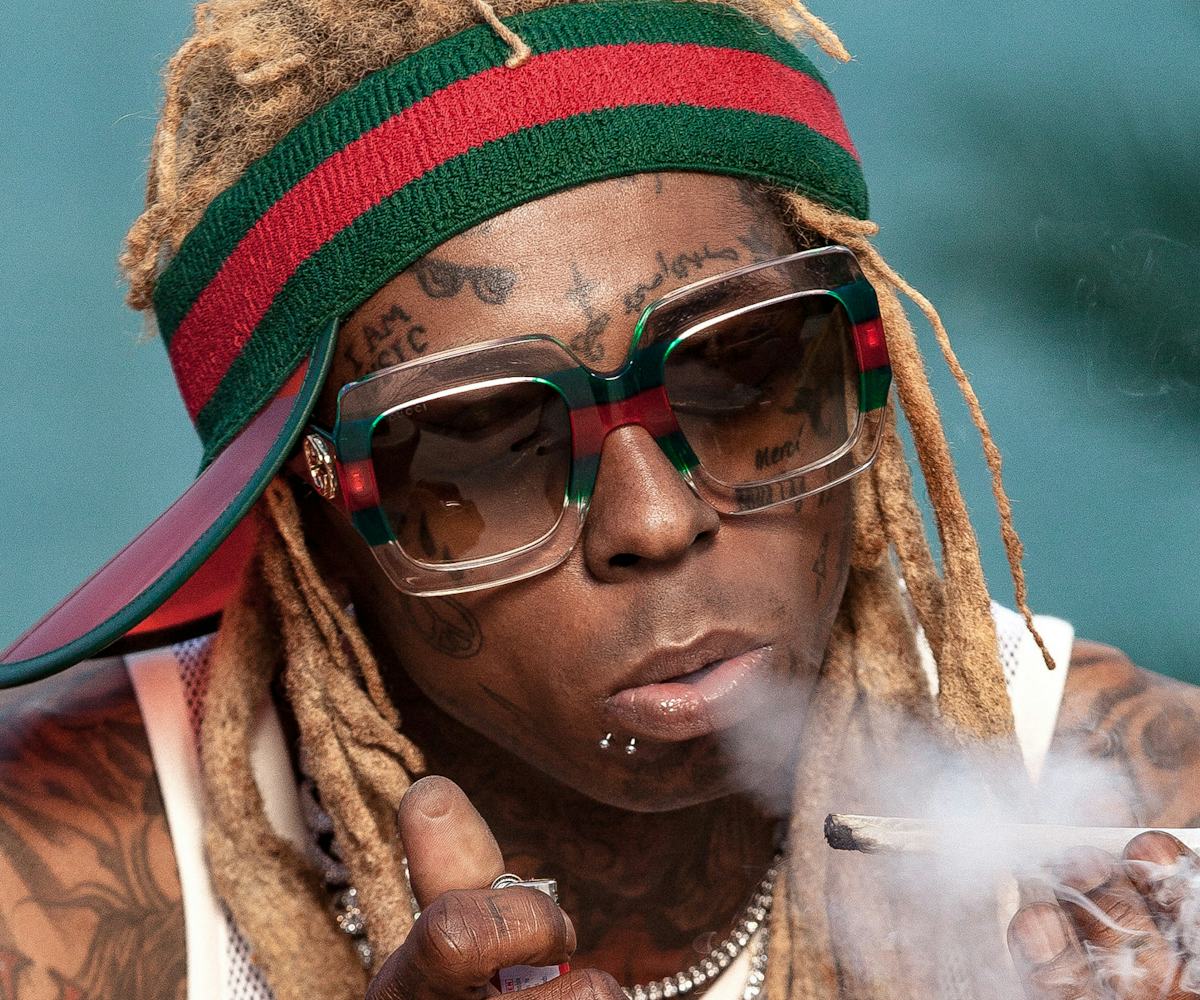 Courtesy of GKUA
Lil Wayne Finally Launched His Own Weed Brand
In 2020, you'll be able to get high like Weezy
It somehow took this long for Lil Wayne to start his own weed brand, and now with GKUA, he's going all-out. Announced on Monday, GKUA will offer rare weed strains, vapes, and even VIP parties for Weezy fans and stoners in Los Angeles upon launch. "I used to just want to get high, now I smoke to get inspired," Lil Wayne stated in a press release, adding, "With GKUA, I'm sharing a feeling that I love."
For interested parties, two strains of weed will be available at launch: Hollygrove, "a unique strain for Lil Wayne and GKUA," as well as limited strain Uproar. In addition, GKUA THC vape cartridges, vape batteries, GKUA Ultra Premium Concentrates, and merchandise will be available. The brand plans to expand across California in 2020, but we'll have to wait until lawmakers get it together and legalize recreational marijuana before it is available nationwide.
Aside from the actual product, Lil Wayne and GKUA have "the hottest party" of 2020 in the works, and will be giving away free tickets to customers. "The first GKUA VIP Party featuring once-in-a-lifetime performances with Lil Wayne and friends is scheduled for 2020," the press release states. Take a closer look at the products below, and start browsing flights to California for next year ASAP.