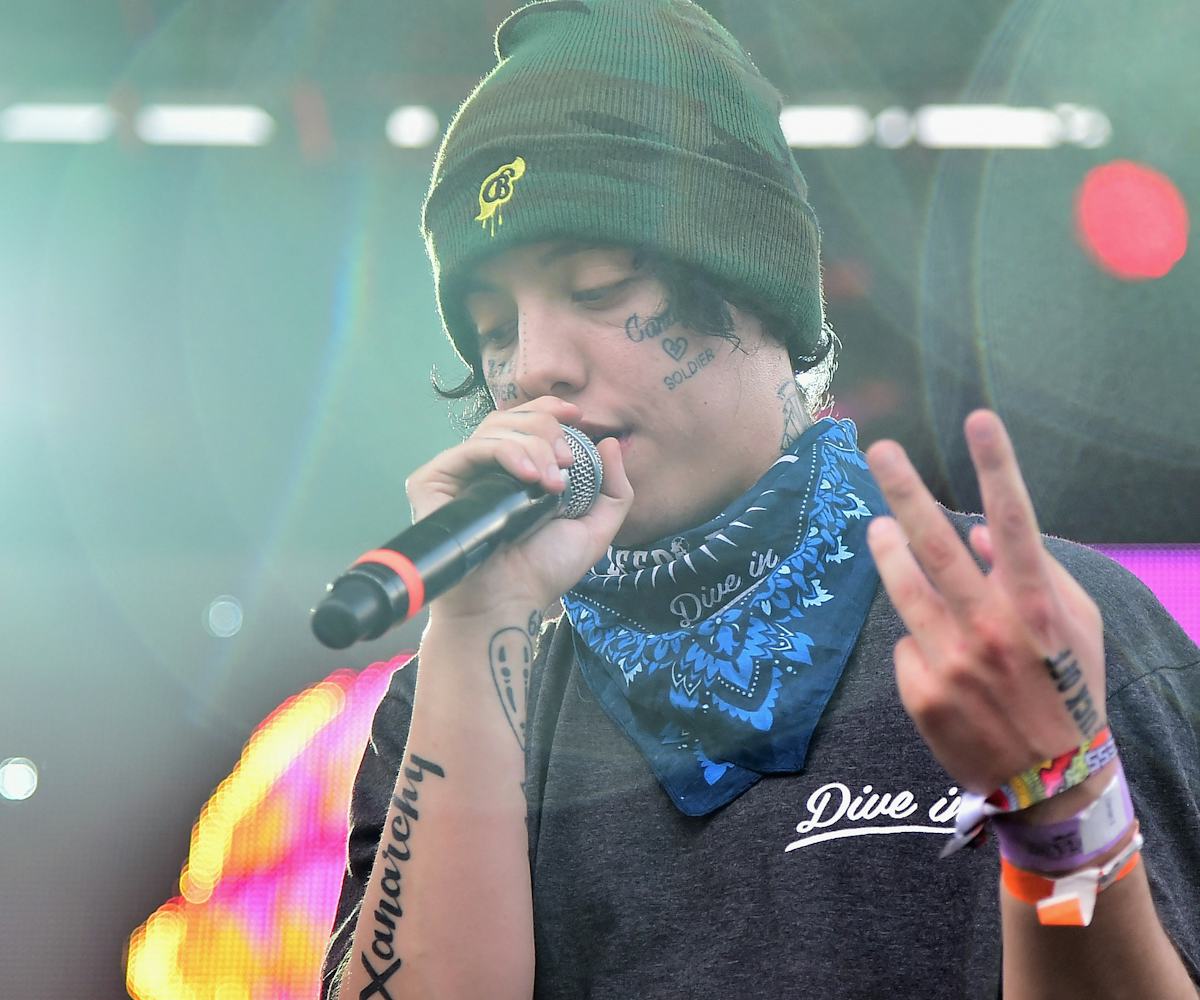 Photo by Theo Wargo/Getty Images
Lil Xan Is Heading To Rehab
According to a since-deleted Instagram post
Lil Xan is heading to rehab, according to a report by E! News. The rapper has since deleted the Instagram post in which he reportedly detailed his plans.
According to the article, Xan wrote, "I just dropped out of SoundCloud Uni to go to rehab, I leave in like 5 days And I couldn't be happier with this choice." Back in September, he shared that he wanted to get sober and attend rehab but that he couldn't drop off of his upcoming tour. He added, "I love you guys for being so supportive and can't wait too get back clean headed ready to Finish my album!"
Earlier this month, Xan had canceled a slew of tour dates to work on a tribute album to his late idol Mac Miller. Miller died in September from a combination of fentanyl, alcohol, and cocaine. His last words to Xan were "Be safe," and it appears that the rapper is taking that to heart.