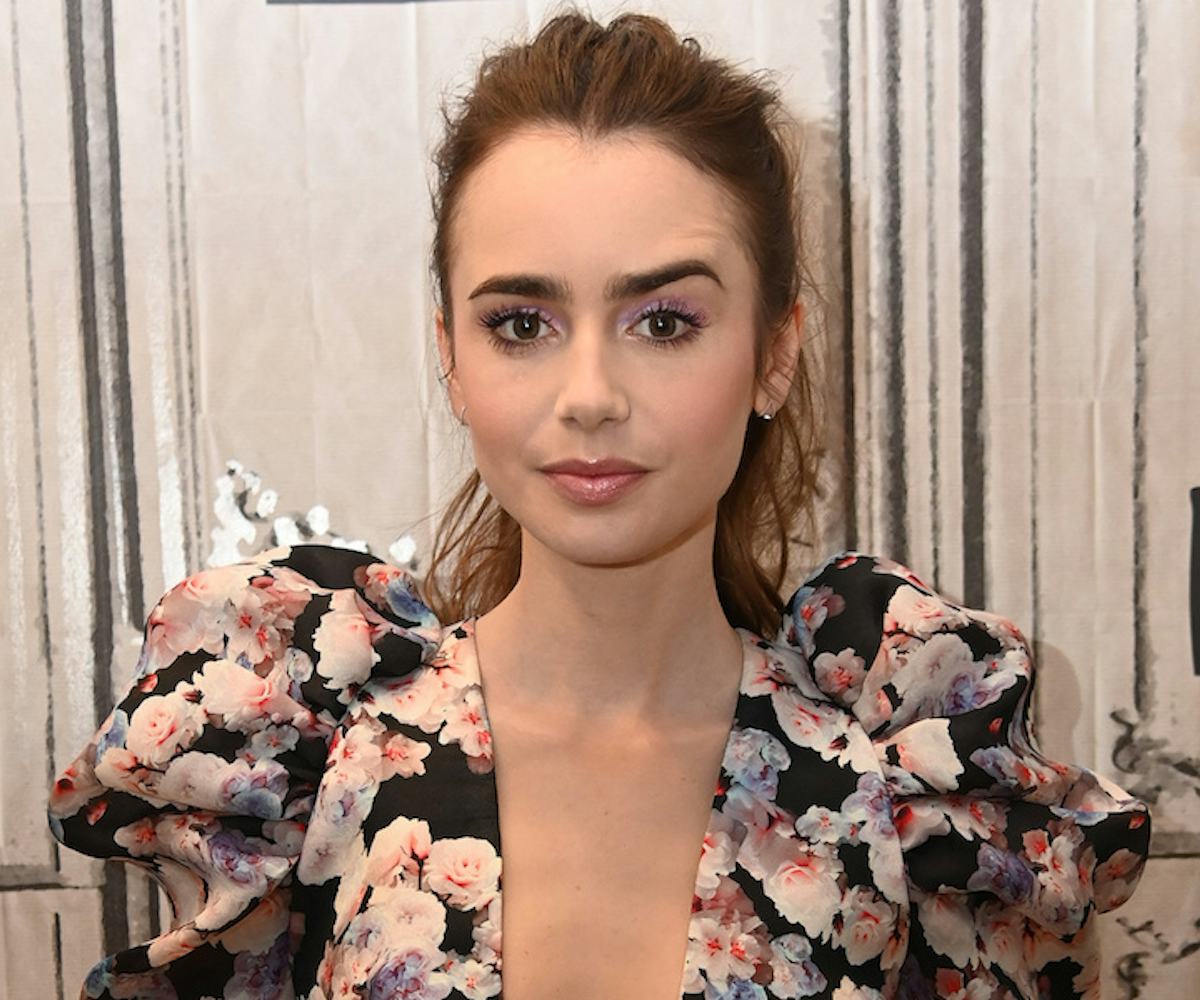 Photo by Theo Wargo/Getty Images
Lily Collins Says She Was Visited By The Ghosts Of Ted Bundy's Victims
Apparently, they're okay with the upcoming movie
Lily Collins alleges the spirits of the victims of Ted Bundy visited her while she prepared to play the killer's girlfriend in the forthcoming movie Extremely Wicked, Shockingly Evil and Vile. In a new interview with The Guardian, Collins discusses the time leading up to her role as Elizabeth Kloepfer, during which she repeatedly woke up at 3:05am to strange images.
"I would go downstairs and have a cup of tea, trying to figure out why I had woken up again," Collins told The Guardian. "I started being woken up by flashes of images, like the aftermath of a struggle." Apparently, as Collins did some digging online, she grew more confident she was being sought out by spirits. "I discovered that 3am is the time when the veil between the realms is the thinnest and one can be visited," and she believes, during this time, that Bundy's victims were possibly trying to contact her.
But Collins is sure that the spirits are quite alright with her portraying Kloepfer, despite criticism that the film romanticizes a man who confessed to killing over 30 women in the 1970s. "I didn't feel scared—I felt supported," Collins said. "I felt like people were saying: 'We're here listening. We're here to support. Thank you for telling the story.'"
Extremely Wicked, Shockingly Evil and Vile tells the story of Bundy's many murders through the eyes of Kloepfer, showing her unwavering trust in his innocence, and eventually how he ruined her life. The film hits select theaters tomorrow, May 3, just over four months after Netflix's popular docuseries Confessions of a Killer: The Ted Bundy Tapes debuted.