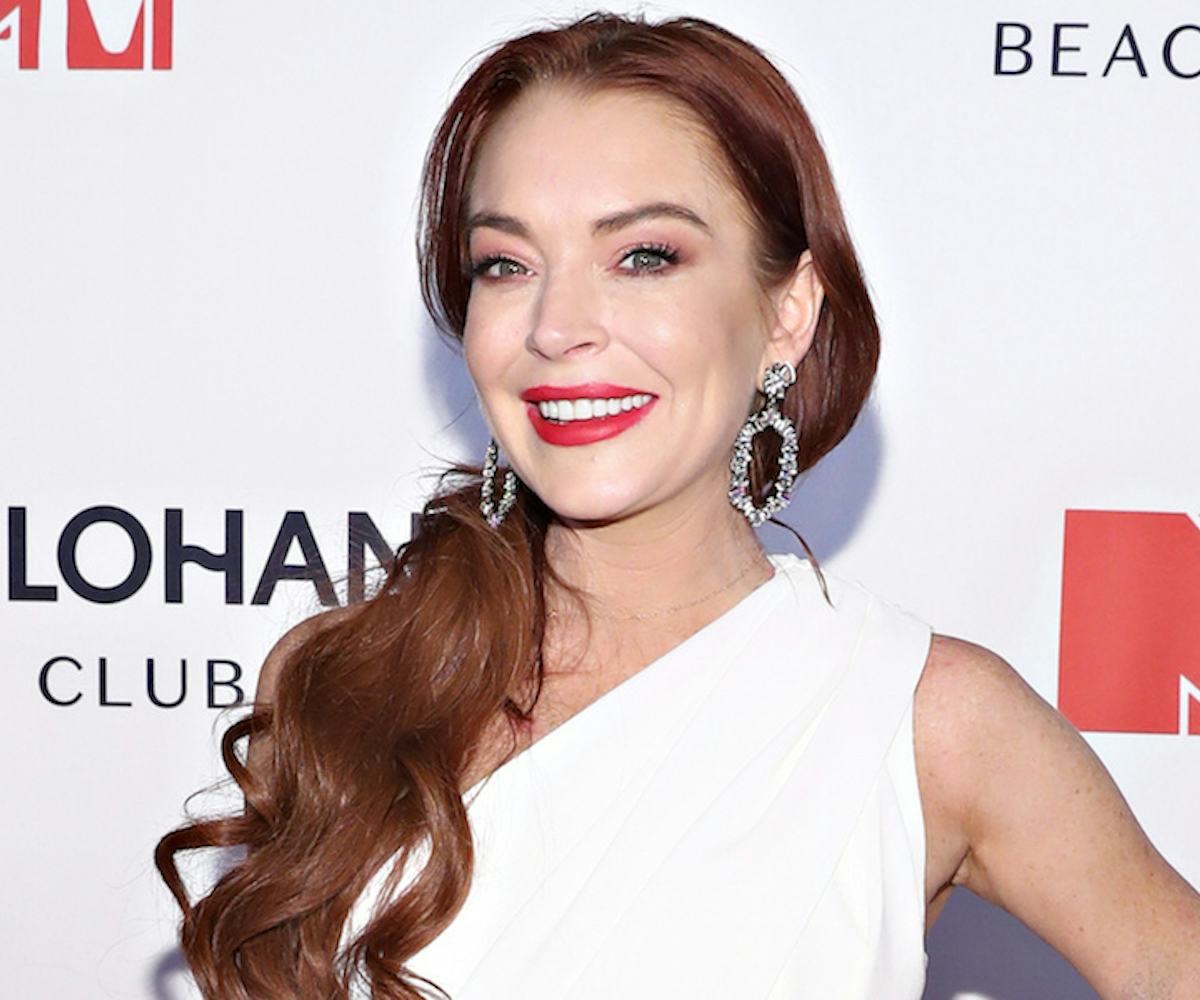 Photo by Cindy Ord/Getty Images
Lindsay Lohan's Reality Show And Beach Club Die From Not "Enough Drama"
Lindsay Lohan's Beach Clubis canceled. According to a new report by Page Six, Lohan's MTV reality series will not produce a second season. What's more, Lohan's beach resort on the Greek island of Mykonos, which the show centered around, appears to have also shuttered.
Apparently, the show was unsuccessful due to not "enough drama" on Lohan's part. A source close to production told Page Six that the producers "wanted 'breakdowns.' That's not where [Lohan] is at with her life anymore. Their personal business doesn't need to be aired on television; it's already in the papers anyway." Now you may think, But what about Lindsay's mom's very fake (now ex) boyfriend and all her dating woes? Wouldn't that, paired with her relationship with Lindsay, make for good reality TV? Apparently, per the source, the production already thought of including Lohan's mom and sister Ali into the story line to "perk it up for a second season," but nixed the idea.
Page Six has figured out through several sources that the club itself is gone for good. "A friend had reservations this week, and the club just called and said that they will not be opening this season," one said in the article. On top of that, apparently, the Lohan sign is off the building itself and the phone number listed online no longer connects to the resort. So unless you want to travel to Mykonos to investigate for yourself, it's probably best to mourn the reality TV that could have been from the comfort of your own home.