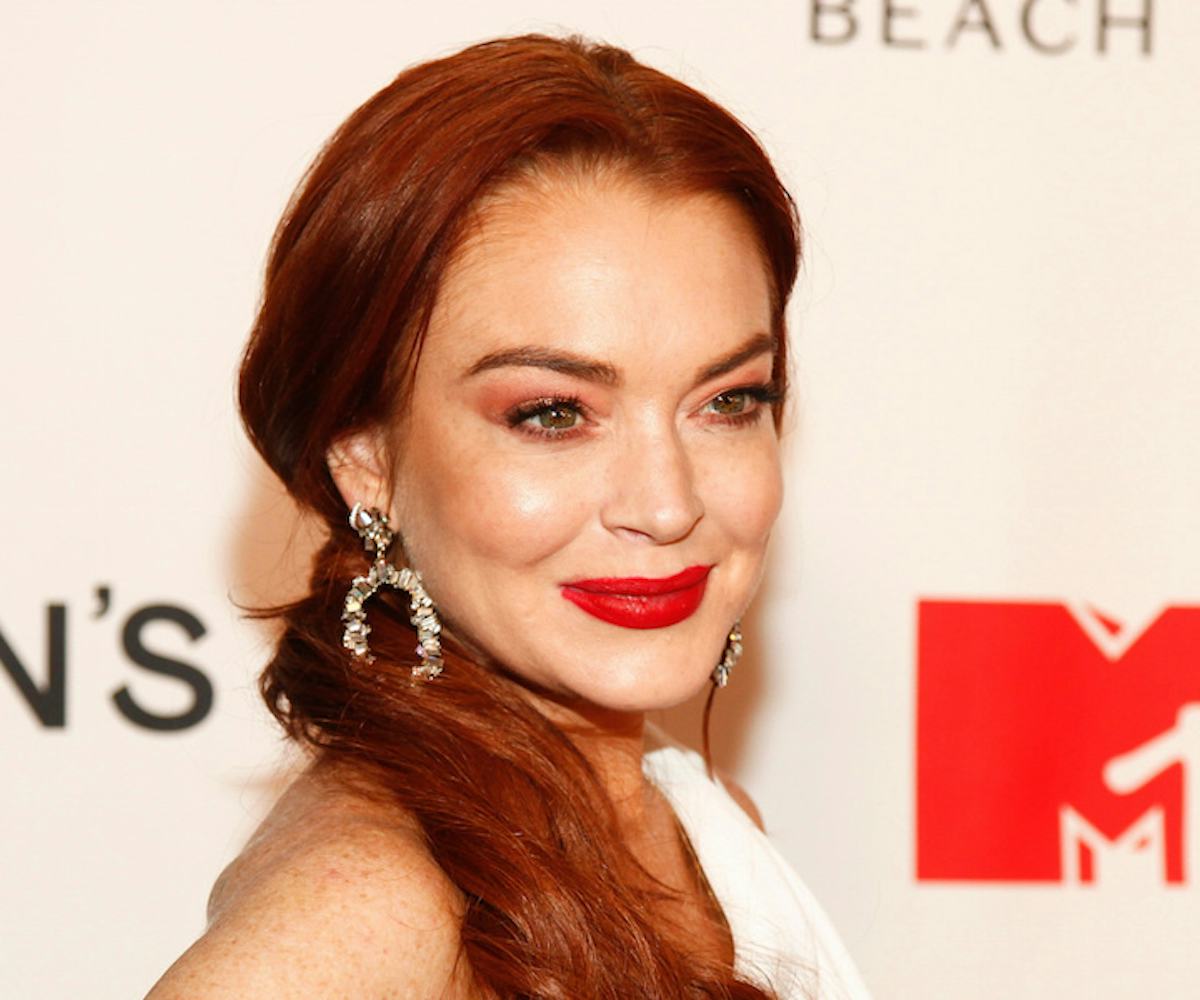 Photo by Andy Kropa/Invision/AP/Shutterstock
New Lindsay Lohan Music Has Leaked And It's Suddenly 2004 Again
Lindsay Lohan is back. Forget Mykonos and Lindsay Lohan's Beach Club—we have a snippet of her new song, and it sounds like it will be a hit. Twitter user @drugproblem shared a 13-second clip of an unnamed song, with visuals of Lohan playing with her hair in a mirror and a lyric, "I don't like the parties in LA."
Back in June, it was rumored that Lohan had a record deal. Lohan hasn't released any music since 2008, and her last album dropped in 2005. Hopefully, we won't have to wait too long before she drops the full track (is Friday good for you, LiLo?), because, from the sound of this short clip, she still sounds great.
What's more, Jesse Saint John confirmed that he is the songwriter behind the mystery track, quote-tweeting the clip and captioning it "incomingggggg." In case it wasn't clear enough, he also replied to someone asking him to confirm with a checkmark and winky face emojis. Saint John has written for the likes of Britney Spears, Charli XCX, Lizzo, and more, so, at this point, the new song is already destined to be a bop. I am ready to go back in time.