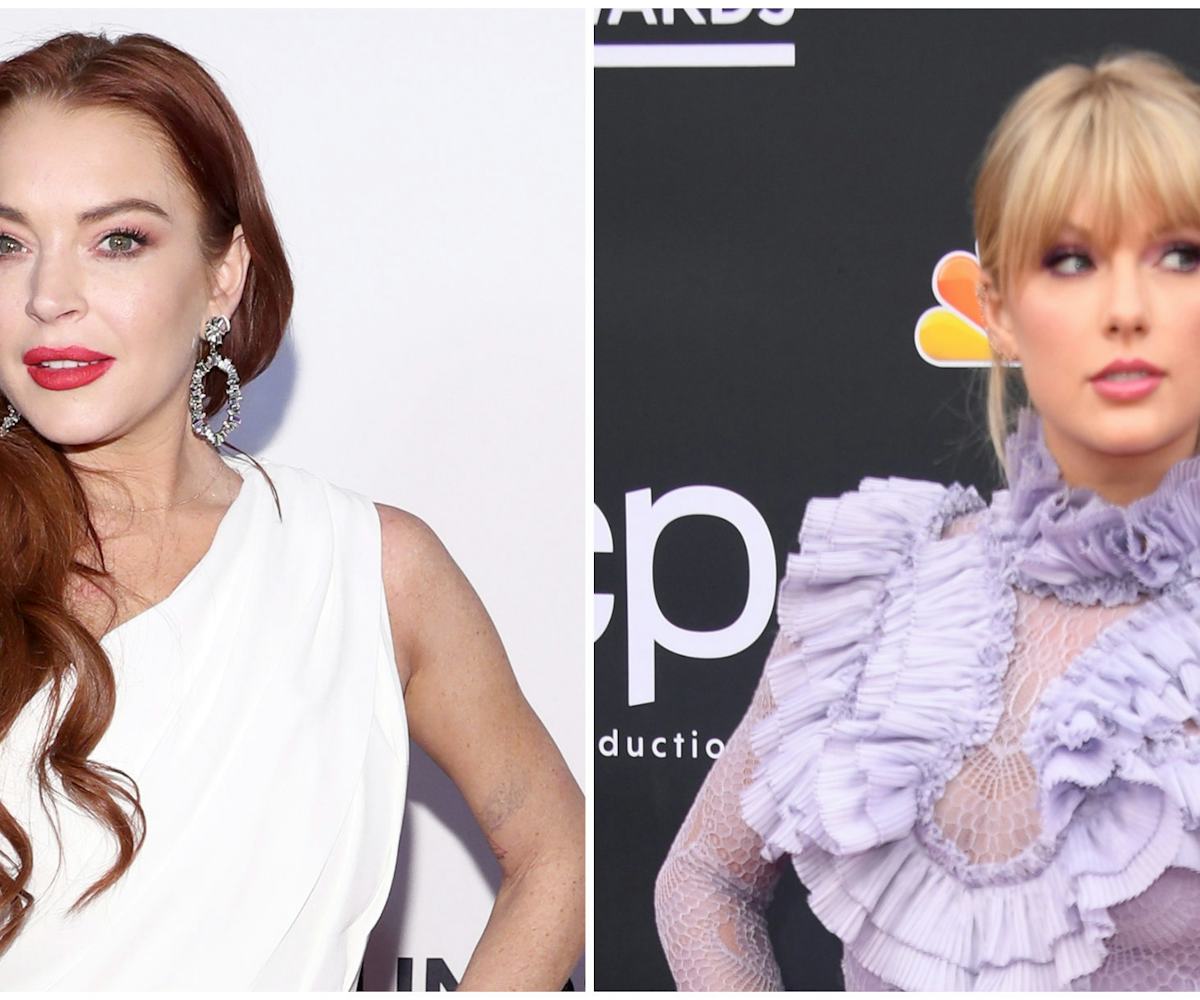 Photos by Cindy Ord/Getty Images for MTV, Frazer Harrison/Getty Images
Twitter Calls Lindsay Lohan Out Following Her Comments On Taylor Swift's Video
Is she trolling or stanning?
Lindsay Lohan seems to really want Taylor Swift's attention. She left a series of comments on Swift's Instagram Live story.
Yesterday, Swift revealed her forthcoming album's title (Lover) and talked about the next single ("You Need To Calm Down") in a live video. Fans who were watching it couldn't help but notice the multiple comments left by Lohan over the course of the video. She started off with a simple heart-eyes emoji, following it up with "We think you're great." She then seemed to want Swift to reply back, telling her, "You should respond!" She clarified that she meant that she should respond "to your fans!" and not to Lohan herself?
Perhaps in a last-ditch effort to get her attention, Lohan tweeted one final note. "My mom was in cats," she wrote, perhaps to try to forge a connection between herself and the star, who will be in the Cats film.
People were quick to (hilariously) call out Lohan's enthusiasm:
Modern Family actor Jesse Tyler Ferguson asked the real question: Who did Dina Lohan play in Cats? We need to know.
Whether this is a sincere display of fandom or trolling, Lohan might want to take a note from Swift's newest single and "calm down."