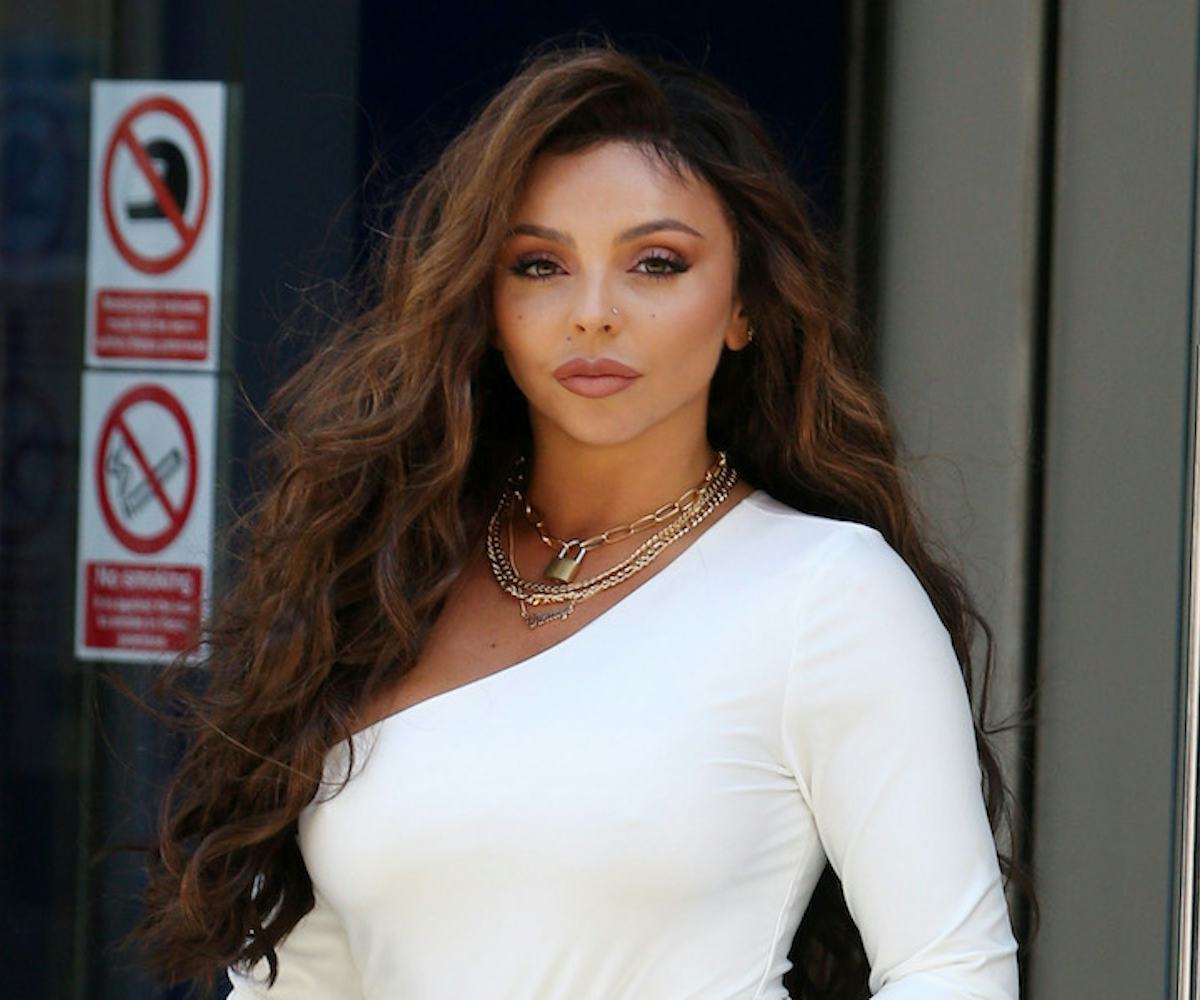 Photo by Beretta/Sims/Shutterstock
Jesy Nelson Of Little Mix Opens Up About Suicide Attempt Due To Cyberbullying
She recalls the experience in a new BBC Three documentary
Trigger warning for anyone who struggles with depression and/or an eating disorder.
Jesy Nelson of Little Mix has opened up about a previous suicide attempt, and how extensive cyberbullying took a toll on her mental health earlier in her career. Nelson details a point in 2013 when she "spiraled out of control" with weight issues, leading her to suffer from an eating disorder, all in a new documentary for BBC Three titled Jesy Nelson: Odd One Out premiering this Thursday.
Nelson detailed the harassment she received to BBC, saying, "I had about 101 Facebook messages in my inbox, and the first one that came up was from some random man, saying: 'You are the ugliest thing I've seen in my life, you do not deserve to be in this girl band. You deserve to die.'" She added, "I wasn't just known as one of the singers in Little Mix, I was known as 'the fat, ugly one.'" In an interview with The Guardianahead of the documentary, she revealed, "I had a routine of waking up, going on Twitter, searching for the worst things I could about myself. I'd type in the search bar: 'Jesy fat,' or 'Jesy ugly,' and see what would come up."
Things were at their worst in 2013, as Little Mix prepared to return to the show that spawned their career. "I'd lost quite a bit of weight, and we were going back on X Factor to perform our new single," she told BBC. "All I cared about was people seeing me and saying 'Oh, she looks good'. I starved myself for a week." But, she says, she "got severely depressed" when she began to think, "I could be the skinniest girl in the world and this is never going to go away."
She then opened up about attempting suicide. "I sat in bed crying, thinking, This is never going to go, I'm going to feel sad for the rest of my life, so what is the point in being here?," said Nelson. "The only way I can describe the pain is like constantly being heartbroken. I remember going to the kitchen and I just took as many tablets as I could. Then my ex, who was with me at the time, he woke up and was like, 'why are you crying?' I kept saying, 'I just want to die.'"
Luckily, Nelson is in a much better place now, and has changed her mindset to realize that what trolls say isn't a real reflection of her in the slightest. "I'm a completely different person now, I'm a lot happier and mentally stronger. I really wanted to make this because, as much as it was a horrible experience for me, I want to make something good come out of it," she said.
If you or someone you know is contemplating suicide, call the National Suicide Prevention Hotline at 1-800-273-8255 or the Trevor Project at 1-866-488-7386.