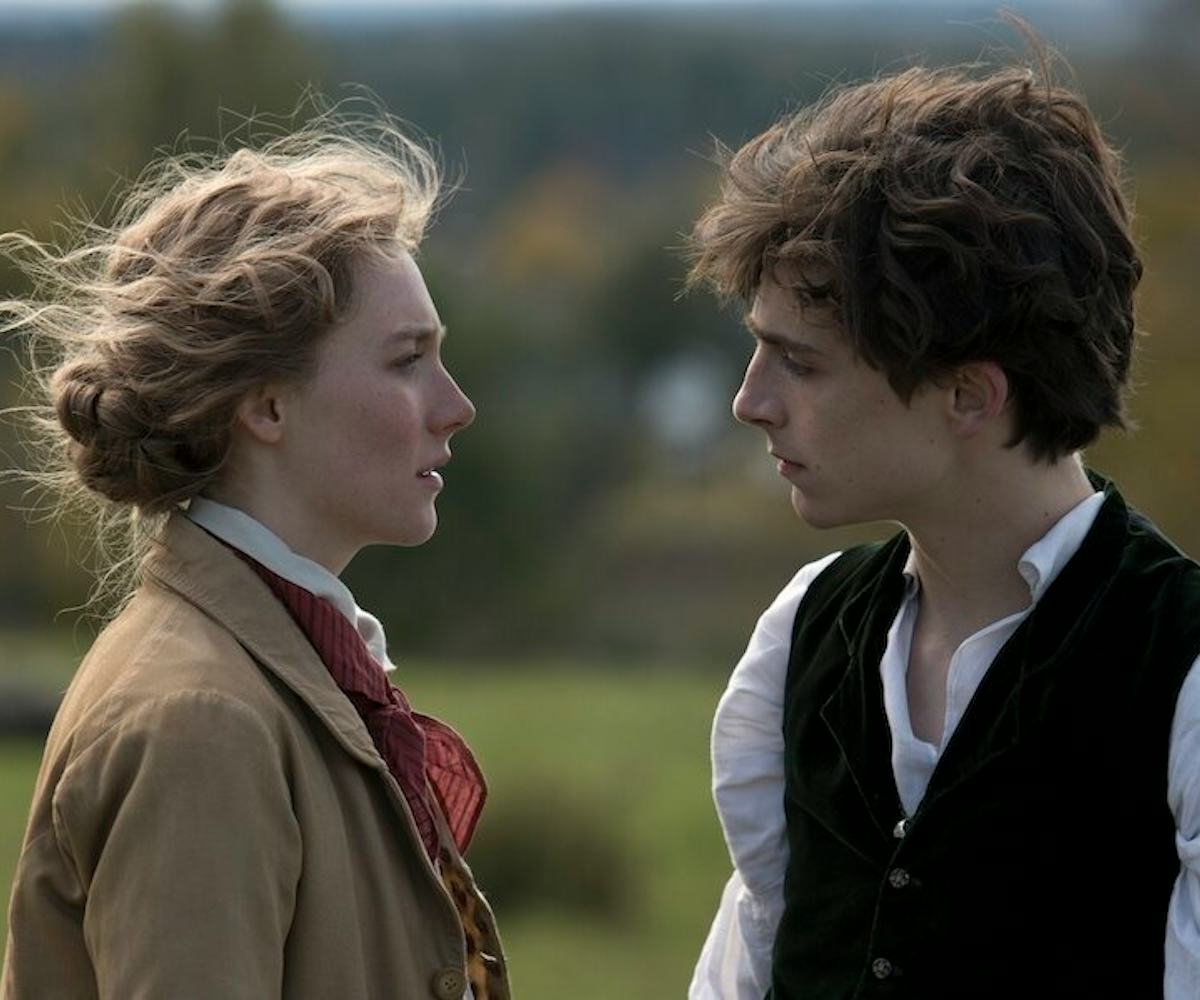 Photo by Wilson Webb
Saoirse Ronan And Timothée Chalamet Try Dating Again In 'Little Women' Trailer
Chalamet, Ronan, and Greta Gerwig are basically a film sub-genre at this point
The official trailer for Greta Gerwig's Little Women dropped, and suddenly I'm reconsidering my rule about not seeing movies on Christmas Day. The trailer comes as a Lady Bird reunion: Saoirse Ronan and Timothée Chalamet are back to trying to date but, this time, it's Ronan who is having none of it. She has a novel to write!
All of the beloved characters from the original Louisa May Alcott novel are present: Jo, Meg, Amy, and Beth March are played by Ronan, Emma Watson, Florence Pugh, and Eliza Scanlen respectively, with Laura Dern as matriarch Marmee. Meryl Streep as Aunt March is arguably the best part of the entire trailer; "Well that's because I'm rich" is already an obvious scene-stealing line, that's uttered in response to Ronan pointing our that Streep's character is not married, that will be memed into oblivion.
In the trailer, we see Jo rejecting Laurie's (Chalamet) advances in pursuit of a writing career and independence. "Women, they have minds and they have souls as well as just hearts," Jo says as a supercut of scenes from the movie flashes across the screen. "And they've got ambition and they've got talent as well as just beauty," she continues. "And I'm so sick of people saying that love is just all a woman is fit for. I'm so sick of it!"
Watch the trailer for "Little Women" below.