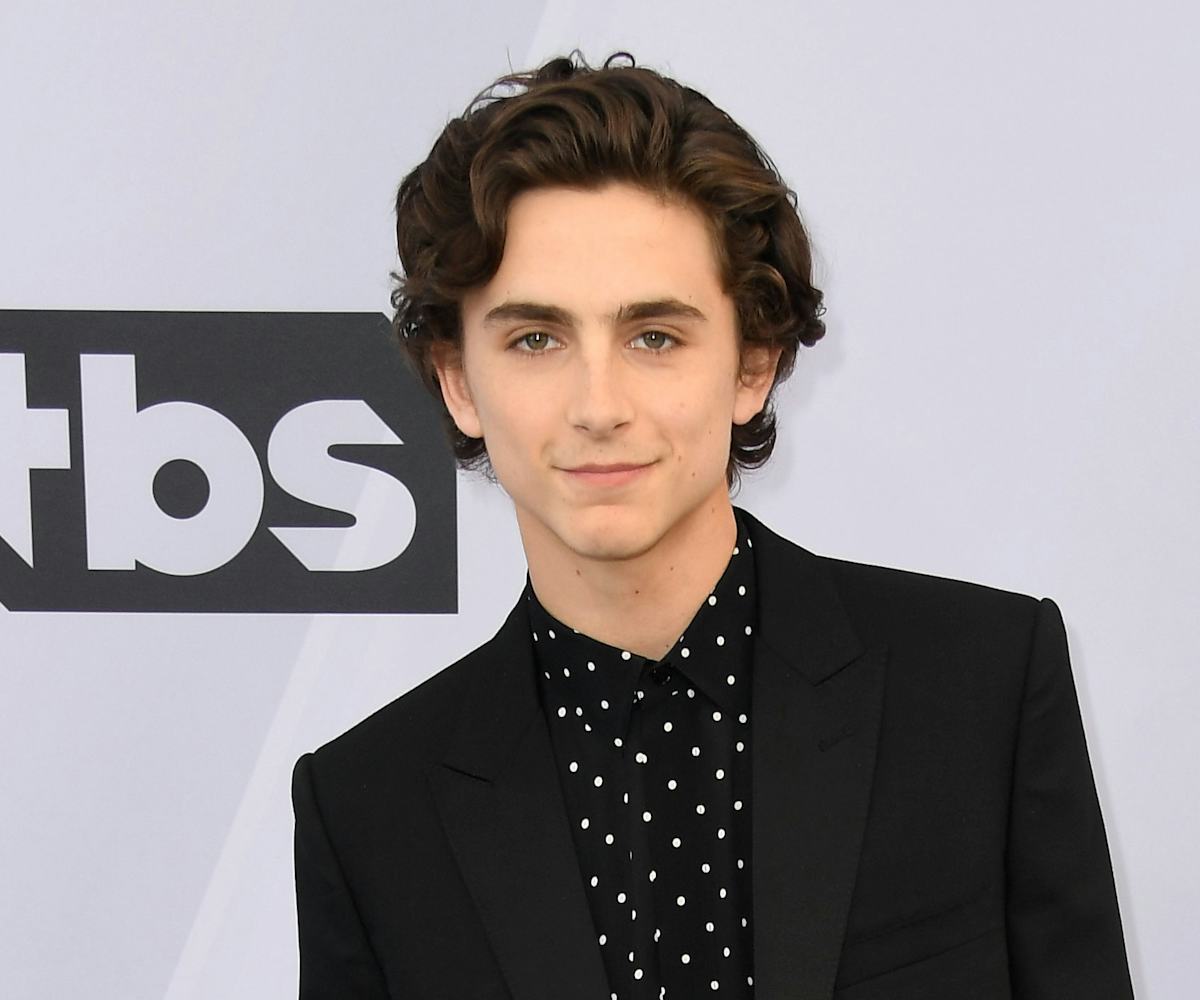 Photo by Frazer Harrison/Getty Images
Timothée Chalamet Is In Period Costume In First Look At Greta Gerwig's 'Little Women'
We also get a glimpse of Saoirse Ronan, Emma Watson, Laura Dern, and Meryl Streep in character
Greta Gerwig just gave us the first look at her new adaptation of Louisa May Alcott's Little Women with a selection of stills published to Vanity Fair.
The film stars Gerwig's Lady Bird lead Saoirse Ronan as Jo March, and Florence Pugh, Emma Watson, and Eliza Scanlen as her sisters Amy, Meg, and Beth. Laura Dern plays Marmee, and Meryl Streep plays the rich Aunt March. The new stills show all of them dressed in Civil War-era costumes, each embodying their characters perfectly.
But perhaps the most exciting thing for me was to see Timothée Chalamet dressed in period drama garb. Chalamet plays Theodore "Laurie" Laurence, Jo's best friend and the "literal boy next door." While we've seen Chalamet in everything from floral suits to harnesses, I couldn't imagine how great he could have looked dressed as a 19th-century heartthrob.
According to Vanity Fair, the film's costume designer played off of Jo and Laurie's friendship by having the two swap items of clothing throughout the film. In the story, Jo wears men's clothes and, as Gerwig points out, "Jo is a girl with a boy's name, Laurie is a boy with a girl's name."
"They find each other before they've committed to a gender," Gerwig continues to say of Jo and Laurie. "It wouldn't be wrong to call Saoirse handsome and Timothée beautiful. Both have a slightly androgynous quality that makes them perfect for these characters."
I'm already swooning! Check out the photos for yourself at Vanity Fair.