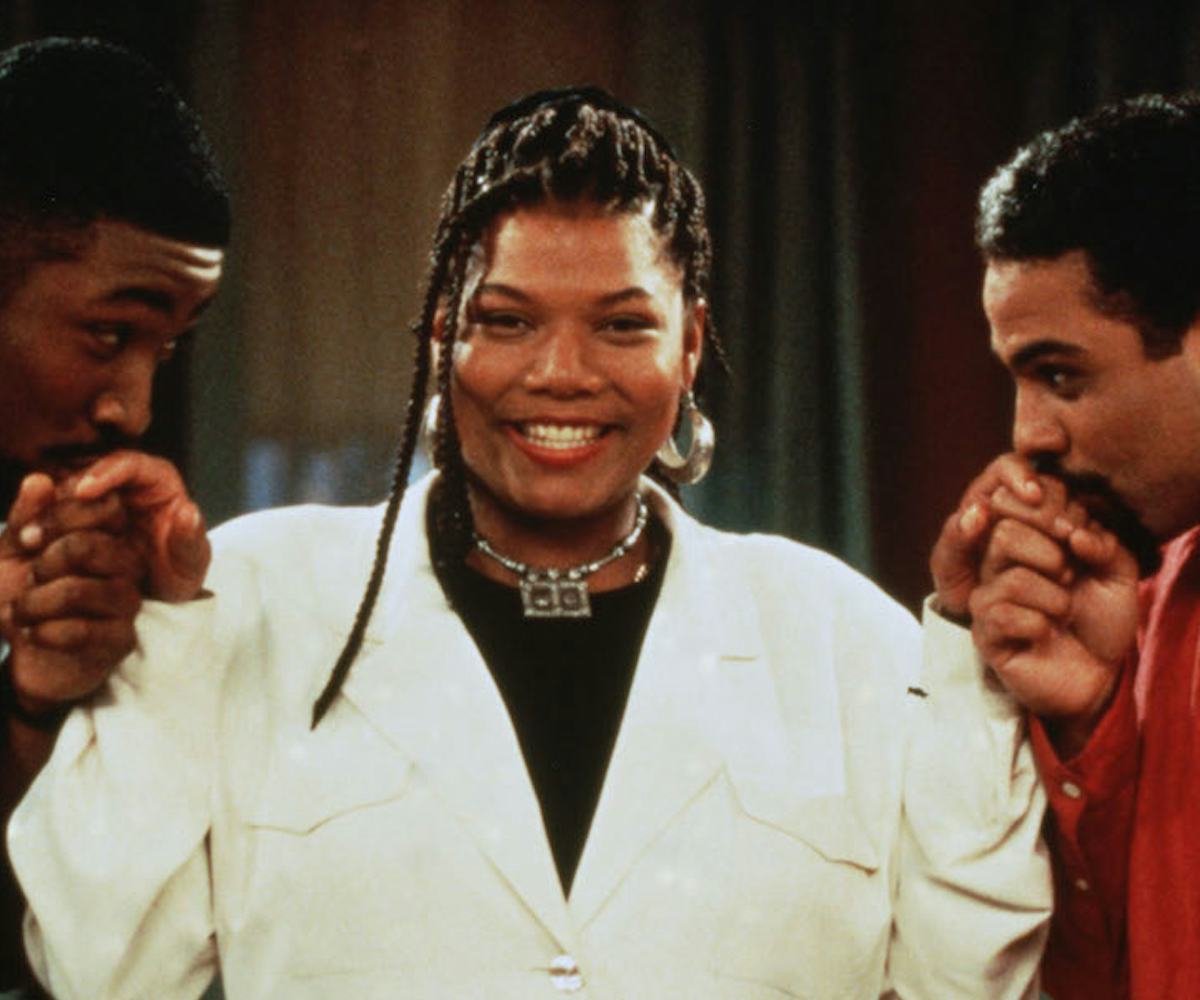 Kassa/Warner Bros Tv/Kobal/Shutterstock
'Living Single' Creator Will Launch a New Starz Series
'Run the World' follows "a group of Black, vibrant fiercely loyal best friends who work, live, and play in Harlem"
In the 1990s, Living Single felt unlike anything else on TV. Following four friends who shared a brownstone in Brooklyn (played by Queen Latifah, Kim Coles, Erika Alexander, and Kim Fields), the series was one of the first to feature a primarily Black cast, particularly one where Black women were at the center. During the five seasons it aired, it was consistently one of FOX's most popular sitcoms, solidifying it as a must-see classic of Black TV while making A-List stars out of its main cast. It's been 22 years since the show went off air, but last month, the series resurfaced in the headlines when Friends' David Schwimmer suggested that "maybe there should be an all-black Friends or an all-Asian Friends" in an interview with The Guardian. Almost immediately, Living Single fans jumped out to educateSchwimmer on the existence of such a show already, pointing out specifically that Living Single predated Friends by a full year. That Schwimmer was able to jump over such a crucial piece of history isa clear sign that, in Hollywood, some things are more valued than others,but luckily, it did draw attention to the absence of such a show right now. So last month, just days after the Schwimmer controversy, Starz ordered eight episodes of Run the World, a new series from Living Single's original creator, Yvette Lee Bowser, and Boomerang's Leigh Davenport.
Described as a "story of a group of Black, vibrant, fiercely loyal best friends who work, live, and play in Harlem as they strive for world domination," the series seems like fittingly familiar territory for the creator, who has also written and produced for shows like Dear White People, Black-ish, and Half & Half. Another series about four women who live in New York — though this one relocates its protagonists from Brooklyn to the uptown neighborhood of Harlem — "at its core, [Run the World] is an unapologetically female show about enviable friendship and not only surviving, but thriving together."
The cast is appropriately stacked. Greek's Amber Stevens West will play Whitney, "a perfectionist type-A investment banker who never misses a SoulCycle class" and is apparently cheating on the man she is set to marry. NCIS: Los Angeles' Andrea Bordeaux will play Ella, "a true romantic with an immense amount of wit and currently an equal amount of mess to her life." Described as "the glue to this amazing group of friends," Ella is "a writer searching for her literary career comeback...a dreamer with gusto and slick humor like no other." Marlon's Bresha Webb will play Renee, "a walking firecracker of cynicism and in-your-face realness" who will "go to war for her girls and beliefs" and is "not exactly concerned about collateral damage." Rounding out the quartet is How to Get Away With Murder's Corbin Reid, who will play Sondi, "a Southern belle" and "a righteous, feminist scholar who plays mommy to her older boyfriend's 6-year-old daughter." (In a twist, her boyfriend "also happens to be her thesis adviser.") Being Mary Jane's Stephen Bishop will also star as Matthew.
Speaking about his decision to order the show, Starz's president and CEO Jeffrey Hirsch said, "Run the World is exactly the kind of bold, authentic, inclusive storytelling that Starz is committed to delivering to our global audience. We feel as though we have captured lightning in a bottle with the energy and chemistry of this cast and their portrayal of these distinct characters in this modern-day view of four female friends in New York City and we look forward to bringing the series to the platform."
Well, Jeffrey, we look forward to the series coming too. Let's hope this one actually makes it onto David Schwimmer's radar.