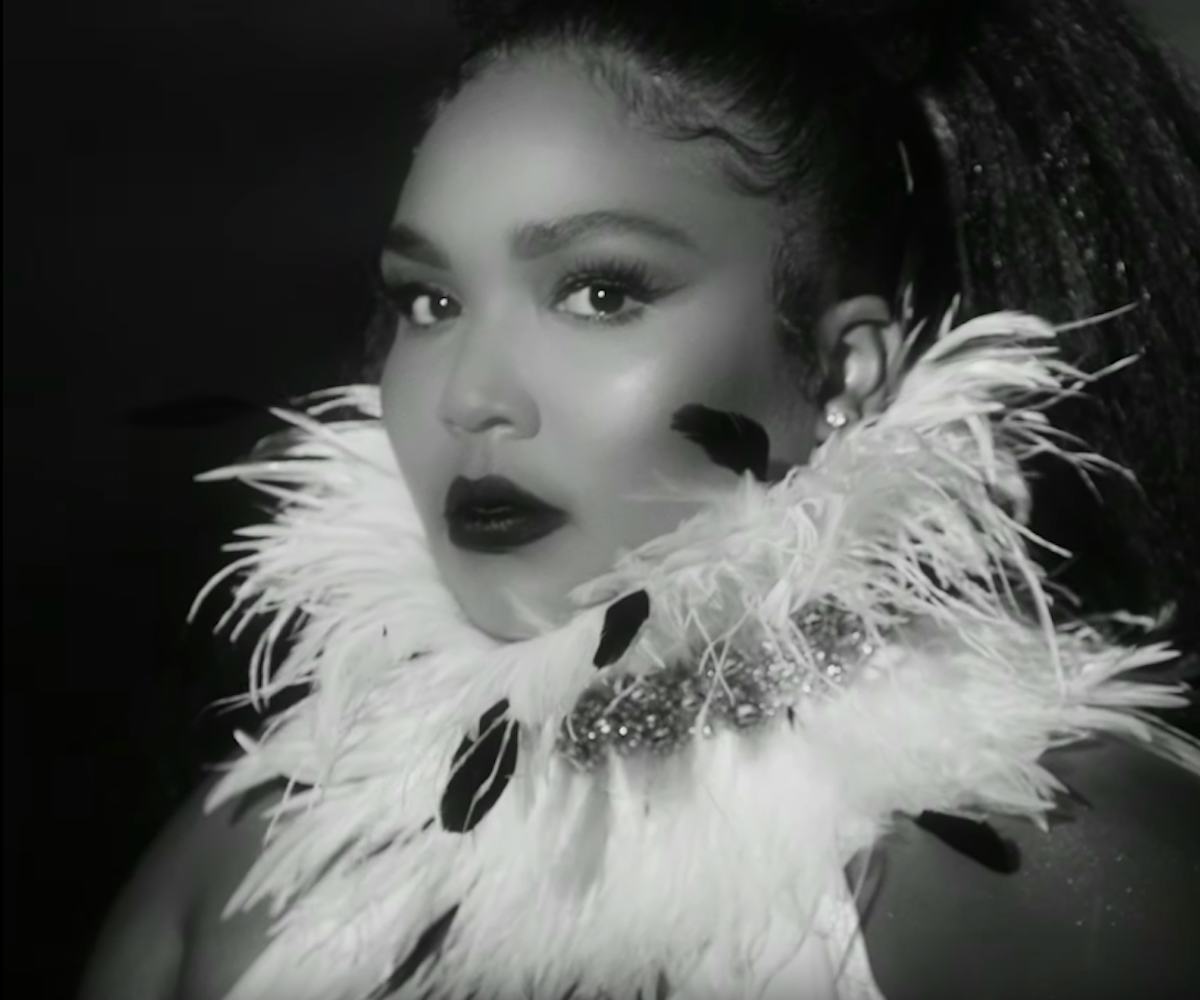 Screenshot via YouTube
Lizzo Heads A Church Of Men Who Worship Her In "Cuz I Love You" Video
Lizzo has released the title track from her upcoming album Cuz I Love You, along with a spiritual new video.
The track itself lets Lizzo flex her unbeatable vocal range, and we hear her belting to the gods. In the song, she gives an emotional confession of love to an unknown suitor, who has seemingly made her realize what true love really feels like. She belts that she'd never been in love before and, now, she's so in love that she "don't even wanna hoe no mo'." What a perfect Valentine's Day message.
The video was filmed in black-and-white, at first focusing on only Lizzo but then positioning her as the head of a church full of men who worship her. She takes confessionals and leads an intimate play on a church session, where the men cry and lip-synch her own lyrics back to her. And, of course, she performs a dramatic rendition of the song from the pulpit. Lizzo is my new religion, honestly.
Cuz I Love You is set to release on April 19. Watch the video for "Cuz I Love You," below.